How to Choose Between Robotic Vacuum and Cordless Stick Vacuum




Fundamental Knowledge of modern cleaning Machines
There is always a discussion about which one is

Better

between Robotic Vacuum and Cordless Stick Vacuum ? In this article, we'll walk you through the history and technology of these two types. You may get an idea of how to choose the appropriate one.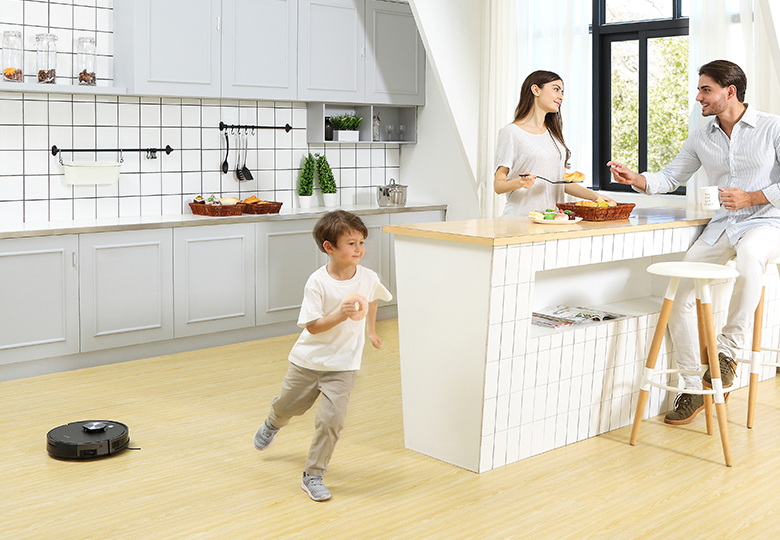 History of Robotic Vacuum
Robotic Vacuum has been around the market for years. The product evolution was followed by New coming Navigation technology since the first generation Robotic Vacuum with random Navigation came out. Ever since then, Visual Slam, Radar Slam Navigation and the latest AI Navigation technology have been coming out to the market consequently. The three key features that Robotic Vacuum contains are
Automation

Intelligent

Hands-free
With the development of phone applications, the main control phone application can do :
Draw cleaning map

Limit no-go-zone

Schedule cleaning

Switch suction modes
Your phone is like the control center of the robot, giving orders and at the same time collecting data to help improve the robot's navigation.
If you want to choose robotic vacuums that have all the important features listed above, our robot vacuums like ILIFE V3s pro, A80 MAX, A9, etc. could be your choice.
New generation technology
Not only phone application-related functions, but some robotic vacuums also have separate water tanks, mop pads to vacuum and mop the floor at the same time. Nevertheless, sometimes the mopping function on the Robotic Vacuum response is not quite well on the current market. In order to solve this issue, ILIFE introduced the Shinebot W400 series in 2019 and the market response is overwhelming.
W400 series are not like an ordinary mopping robotic vacuum, it uses a water cycling system to make sure there is only clean water on the floor. It truly washes the floor not just randomly mop the floor disorderly.
LiDAR Navigation is the most developed Navigation technology in the modern market. LiDAR Navigation contains advanced Laser Radar to navigate. Laser Radar will scan the clean area first, then the machine will draw the clean route map, you can find it on your phone application. Laser Radar hugely improves the accuracy of navigation and increases obstacle avoidance significantly.
If you want to experience the charm of LiDAR Technology, ILIFE 10-year Flagship product A10 is a good choice.
History of Cordless Stick Vacuum
Cordless Stick Vacuum, on the other hand, is more focused on user experience in terms of

Weight, Suction power, Cordless.

Throughout Cordless Vacuum history, the major step forward is: "Radial Root Cyclone" technology. This technology can let Cordless Stick Vacuum maintains suction power during use time without any decrease.
Modern Trend for Cordless Stick Vacuum
In recent years, multiple accessories were added to the sale package. With different suction nozzles, Cordless Stick Vacuum can reach various house areas for full cleaning especially combine with a hard roller brush, deals with human hair and pet fur effectively. Due to technical advancement, LED/LCD displays were often used to operate the Vacuum, in particular, to show different machine statuses.
If you want to free your hands from cleaning and love to experience high-tech products, Robotic Vacuum is definitely your choice.
If you are used to the traditional way to clean and want a more powerful & costly-friendly device, better check out Cordless Stick Vacuum.
Which one is fit for you? As we mentioned before, it really depends on your personal preference.
More Blog Articles You May Would Like to Read:
Recent Articles