X1000
Large Space AI Robot Vacuum
X1000
An Innovation of Large Space Cleaning
X
An Innovation of Large Space Cleaning
ILIFE X1000 is a large home dual-purpose AI robot vacuum aiming to solve the pain point of large space cleaning. Featured with 20000Pa big suction, 3L big dust box and AI smart function, it can clean up to 1000㎡ efficiently without interruption. With a unique modular design, it is easy to assemble and disassemble, so you can maintain it effortlessly, ideal for all surfaces including carpet, wood, laminate and tile.
Compact and
modular design
20000Pa
powerful suction
3L big dust box
200mins runtime
Lidar navigation
3D ToF technology
Stereo Camera
AI recognition
APP and touch
screen operation
Superb big Suction for Multiple Surface
Powered with 300W high-performance brushless motor, X1000 provides up to 20000Pa big suction power.
No matter for hardfloor or carpet, it is easy to pick up large debris or fine dust effortlessly.
Multi-surface cleaning
Bigger, to Clean Larger and Longer
3L Big Capacity Dustbox
X1000 has a 3L big capacity, so it can contain
more debris, pet hairs, etc. so you don't need to
clean it frequently.
Up to 200 mins Runtime
With 2 detachable batteries, each of which can be
worked separately, X1000 can last up to 200mins,
so you can clean 500-800m² at one time without
interruption.
2*112.1Wh
batteries
200mins
runtime
500-800m²
coverage
Smarter, More Than Ever
Advanced LiDAR Navigation
It scans and Then Creates Maps Precisely
Quickly scan the environment and map the whole area precisely and thoroughly.
5-13/Hz
Scanning Frequency
3D ToF sensor
It Detects, Then Avoids Obstacles Efficiently
With 3DToF sensors, X1000 can detect and then avoid obstacles.
0.02-12/m
Distance Measuring Range
4500/Hz
Ranging Frequency
AI Stereo camera
It Recognizes, Then Bypasses Them
X1000 can recognize objects like can identify shoes, cables, socks, books, towel, bottle, garbage can, flowerpot, etc,
and optimize its route, so you don't have to move anything before you start cleaning.
One Machine, Two Modes of Operation
Sensitive Touch
Screen Operation
X1000 is equipped with a 5-inch touchscreen,
so you can operate X1000 easily via this screen.
No matter you are a child or aged,
it is easy to use. And don't worry other
people will disturb the robot when
working, you can 'lock' the screen.
Improved App Control
X1000 supports customizing cleaning via the APP. So when you are on the way home or work,
just take one click, X1000 will begin to work in advance.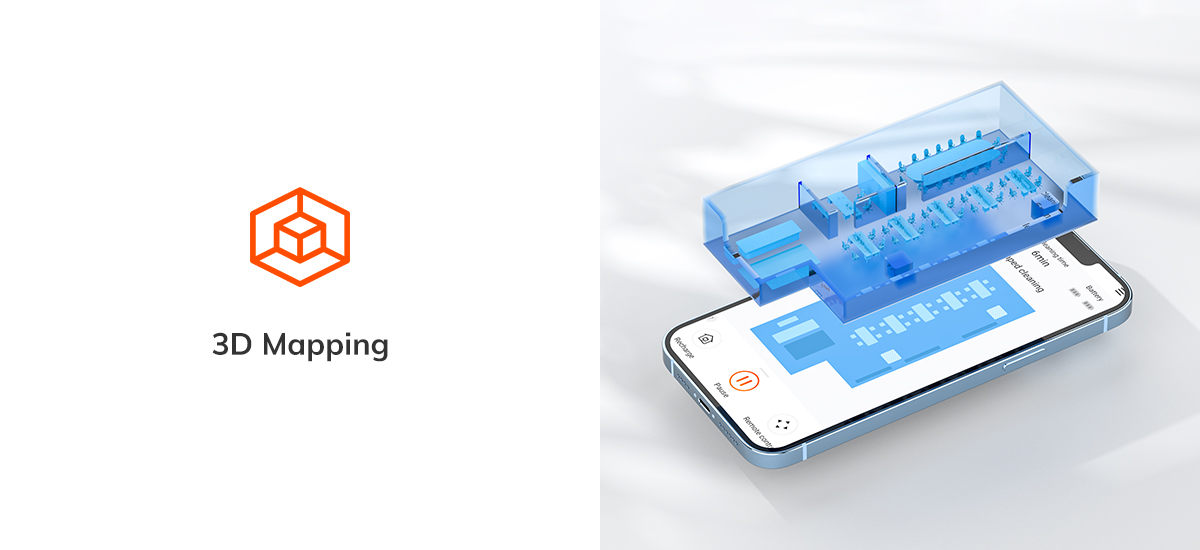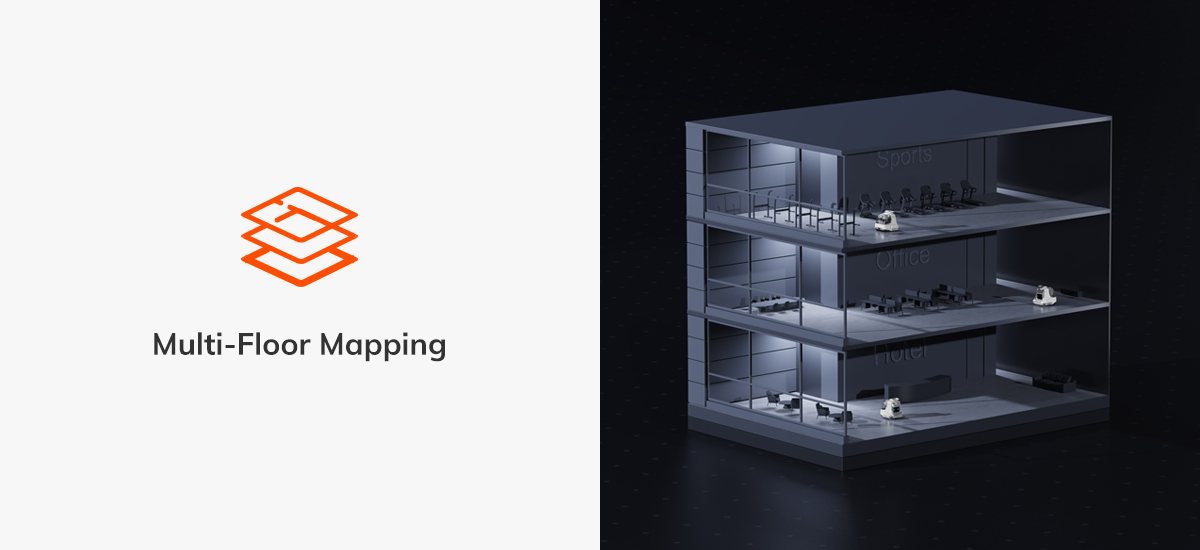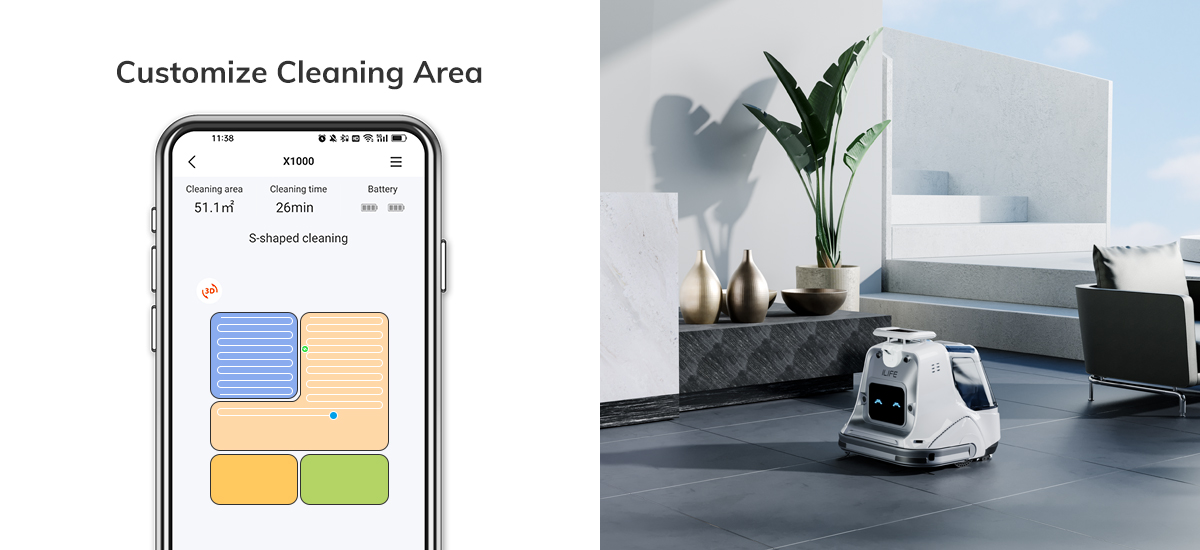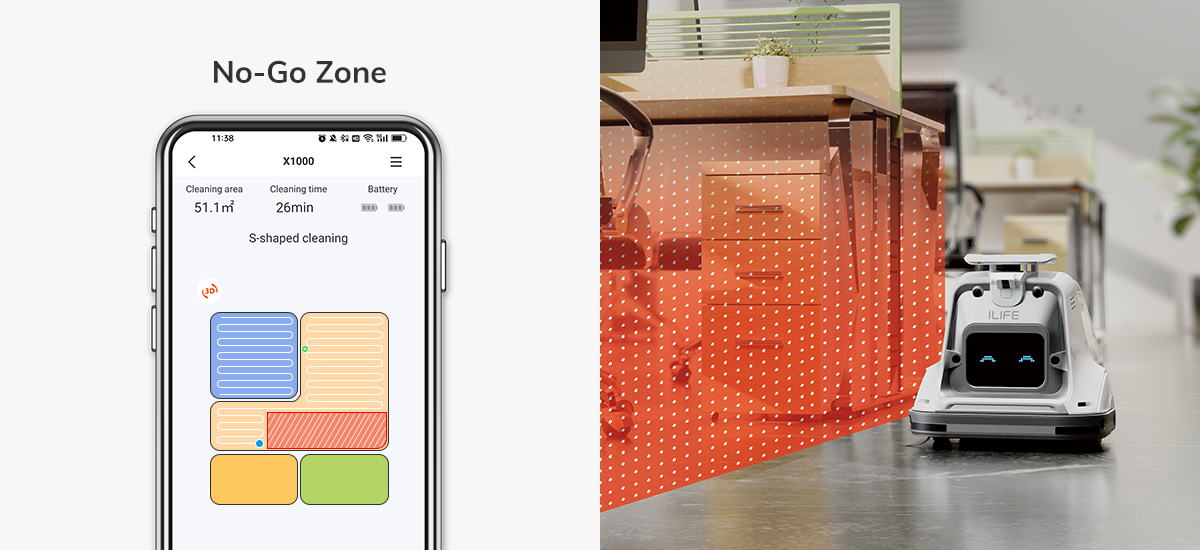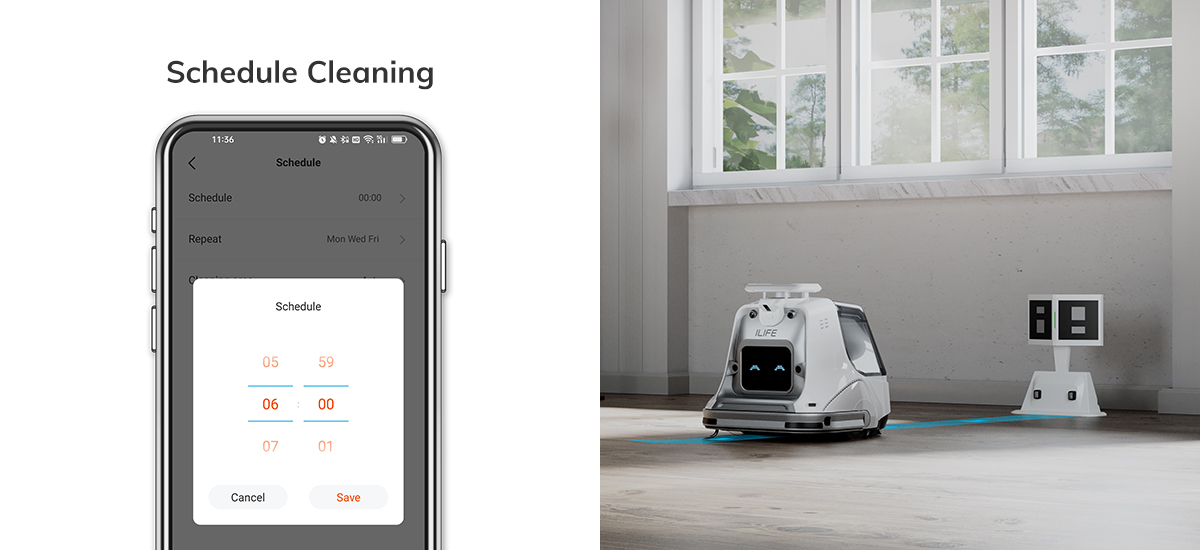 More Intelligent Features
Google Assistant /
Amazon Alexa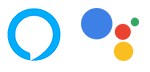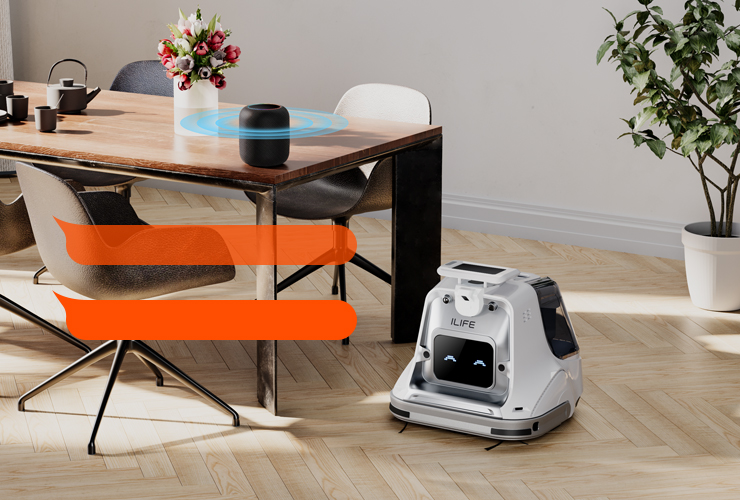 "Alexa, turn on ILIFE robot"
"Alexa, turn off ILIFE robot"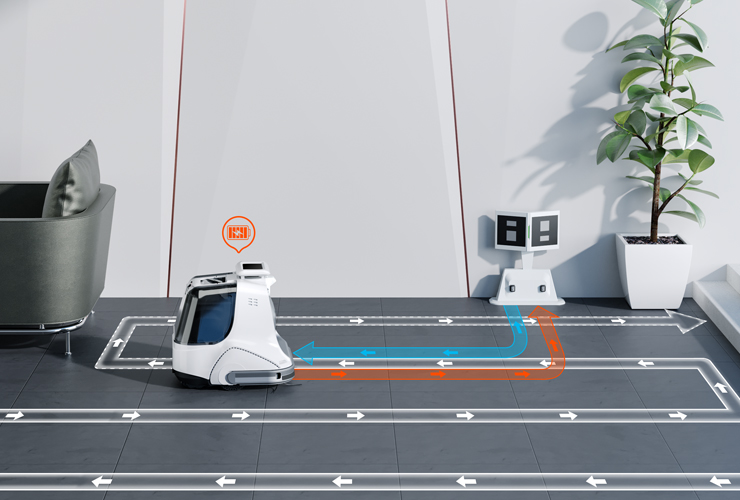 Breakpoint
Resume Cleaning
Auto-recharge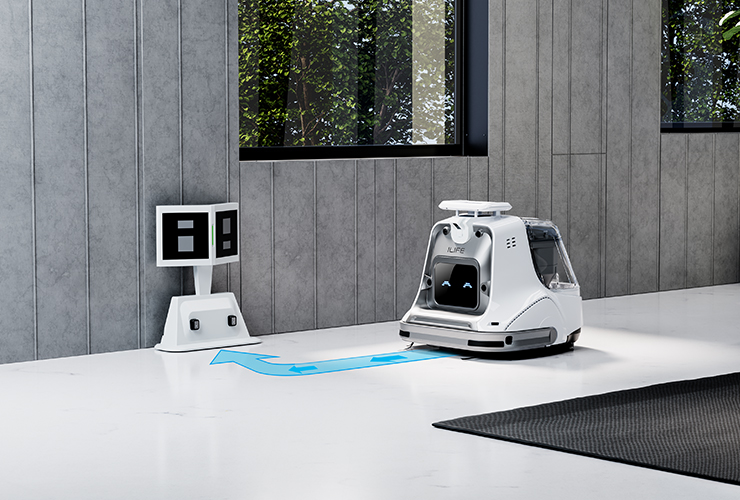 Compact and modular design
Unique Modular design, easy to assemble
and disassemble, so you can maintain it
without much effort. With a compact design,
it is easy to store. Worry-free from winding
cord in your large spaces
Workshop / Warehouse / Office / Supermarket / Hotel / Big House
Product Specifications
Cleaning Type: Sweeping, Vacuuming
Suction Power: 8k-9k (Normal); 20kPa (Max)
Dustbin Capacity: 3L
Cleaning Area: 500~1000m²
Climbing Ability: 25mm
Navigation: Lidar Navigation
AI Recognition: Yes
Charge type: Auto recharging by camera recognition
Size: 376x372x365mm
Net Weight: 25lbs