H11
Cordless Stick Vacuum Cleaner
More Flexible, Lighter and
Powerful 360° Cleaning
ILIFE H11 Cordless Stick Vacuum Cleaner
Flexibility for
Multi-Purpose Cleaning
Lightweight
and Cordless
2 Modes with
Powerful Suction
Detachable Battery
for Multi-Charging
Easy to Wash
and Maintain
A Deep 360° Cleaning
More Than You Could Tell
Effortless to Maneuver
The brush head with dual soft roller brush allows you
to effortlessly maneuver up and down or backward
and forwards, efficiently picking up dust, hair,
and debris on hardwood floors. Let cleaning no
longer be a chore for you.
Flexibility for
Multi-Purpose Cleaning
The casters on the bottom of the motorized head
make it seamless to maneuver in all directions. Plus,
the double rollers ensure all the debris is swept up
more quickly. Say goodbye to the hidden dirt and
say hello to your refreshing home.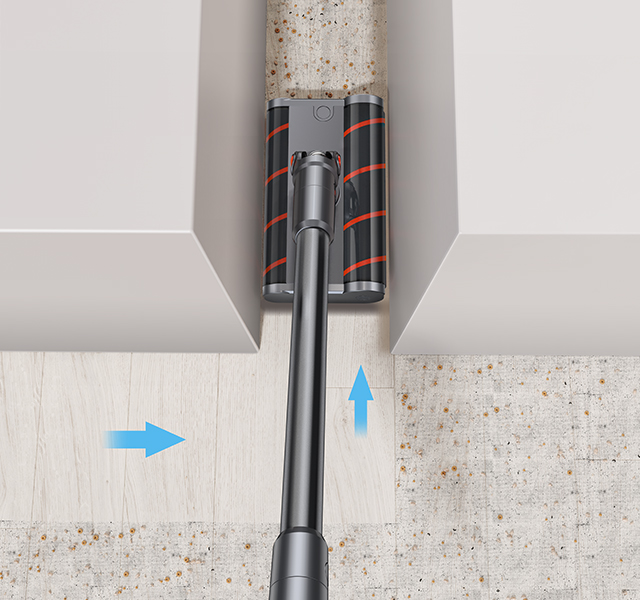 90° vertical can keep cleaning the
tight corners and edges simply.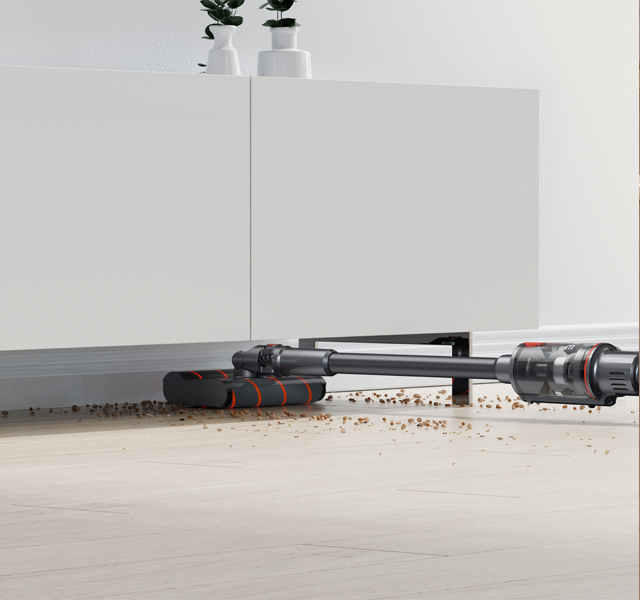 180° lie-flat cleaning makes it easy
to reach further under cabinets.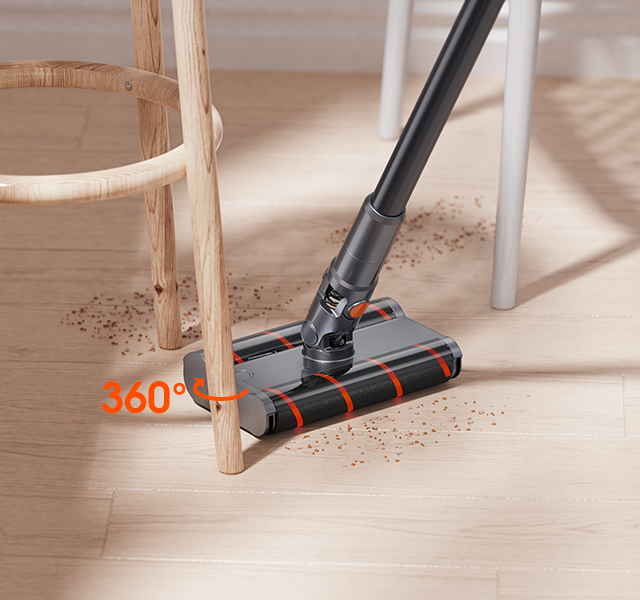 360° swivel makes cleaning effortlessly
and effectively without obstacles.
Lightweight and Cordless
The main motor of the vacuum cleaner only weighs 0.85kg.
Make you crush as cleaning can be done with just one hand!
No cord, no hassle.
More Powerful, Efficient and Reliable
Powerful Suction
With 2 cleaning modes, it can generate 16kpa
incredibly powerful suction on Max mode,
dedicated to picking up household waste such
as dust, hair, and food scraps on multi-surface.
Optimized Filtration System
Featured with a 3-stage fully-sealed cyclone filtration system, it efficiently captures small particles and tiny dust,
providing powerful centrifugal force to separate dirt. Bring you complete peace of mind!
Versatility At Your Fingertips
It comes with several versatile accessories, easily transformed into a handheld vacuum.
You'll be able to handle anything from floor to ceiling cleaning and even more.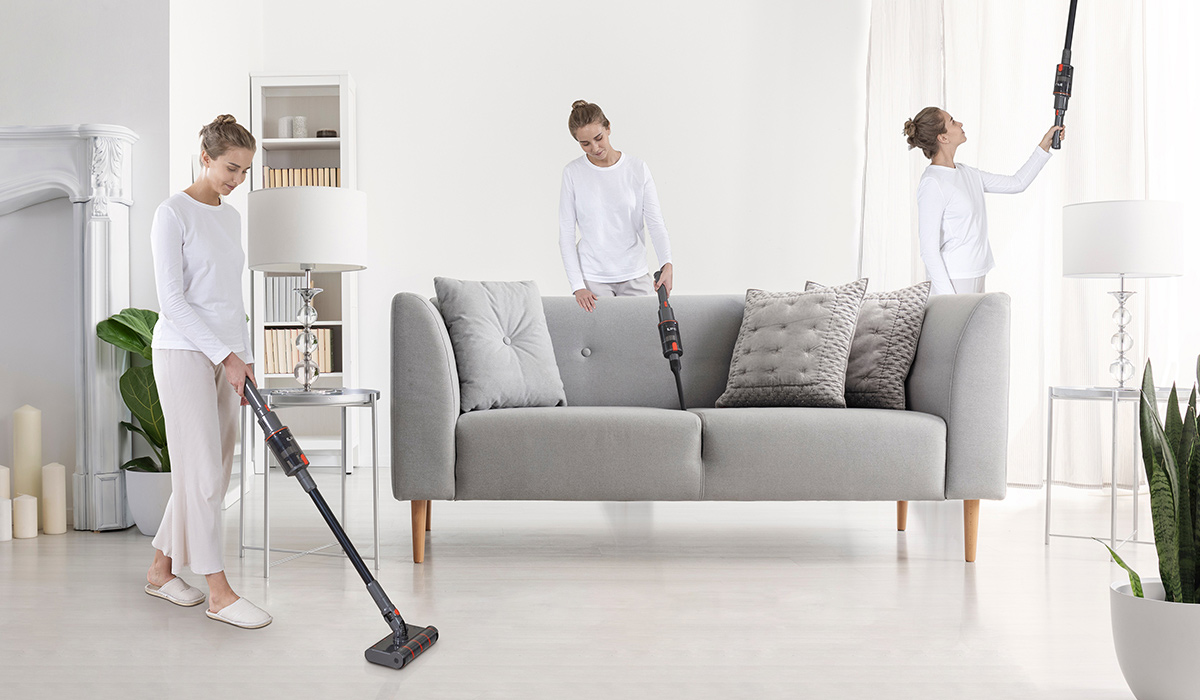 Reaches further even for high areas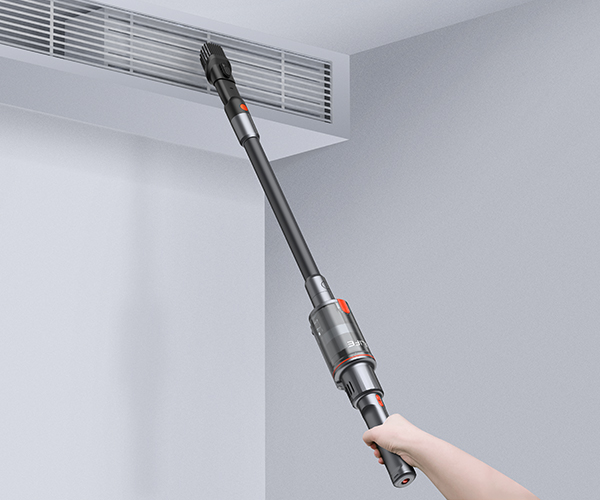 Crevice suction nozzle for narrow corners
and gaps like on the sofa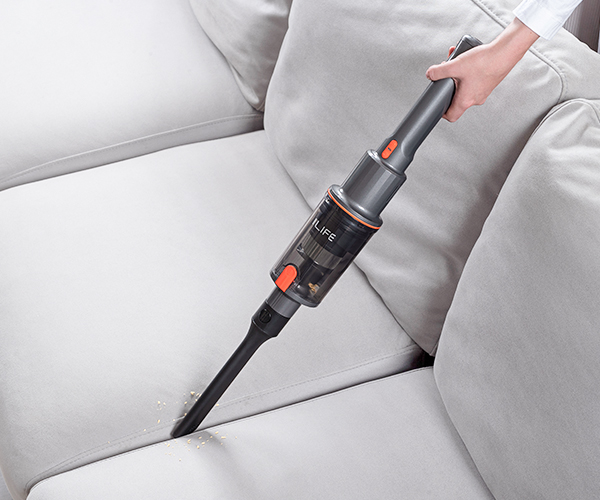 2-1 brush for additional needs like
on the table or laptop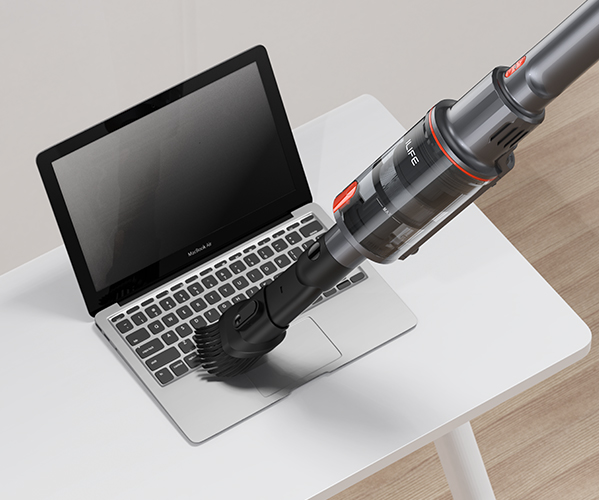 Detachable Battery for Multi-Charging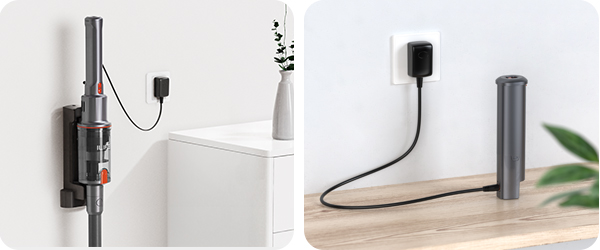 Equipped with a 4-cell 2200mAh Li-ion battery, they work
together to ensure one thorough cleaning and deliver up to
30 minutes of runtime in normal mode. You can charge either
the stick vacuum integrated or the detachable battery separately.
Easy to Wash and Maintain
One-Button Emptying
Just press the button to empty the trash. No need to
touch the dirt with your fingers, more hygienic.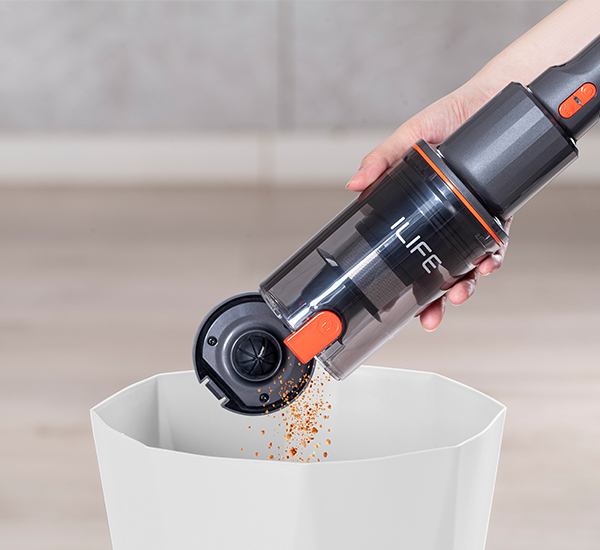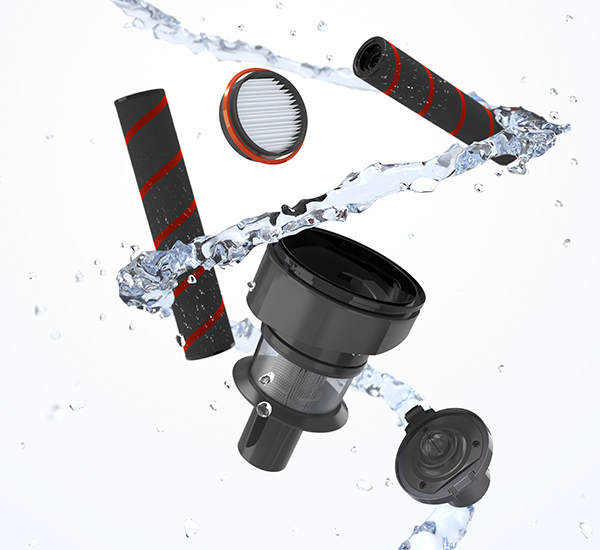 Detachable and Washable
Dust cup, filter and roller brushes are washable and
make sure they are air-dried before putting them back.
*It's recommended to wipe the dust with a dry cloth
or paper towel when cleaning the dust cup.
Convenient Storage
You can put the included brush and crevice nozzle
on the wall bracket together for your next cleanup,
effectively saving your home space.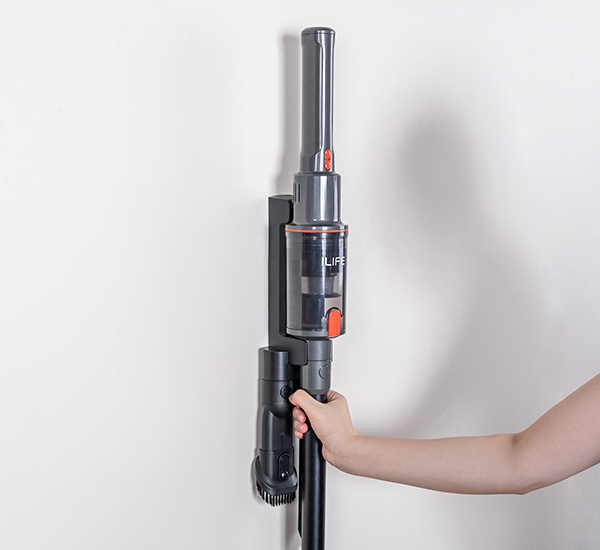 Product Specifications
Model: H11
Net weight: 1.98kg
Capacity of dustbin: 0.2L
Dimension: 112 X 24 X 14cm
Rated voltage: 100V-240V 50/60Hz
Rated power: 110W
Battery capacity: 2200mAh