B5 Max - Well Balanced Robotic Vacuum
Introduction to B5 Max Robotic Vacuum
Environmental Friendly Robotic Vacuum

Global warming and other environmental issues have received high attention internationally in recent years. ILIFE as a brand that really cares about our living environment, our engineer team introduced B5 Max Robotic Vacuum which is the first robotic vacuum that ILIFE has to have disposal dustbin.
Design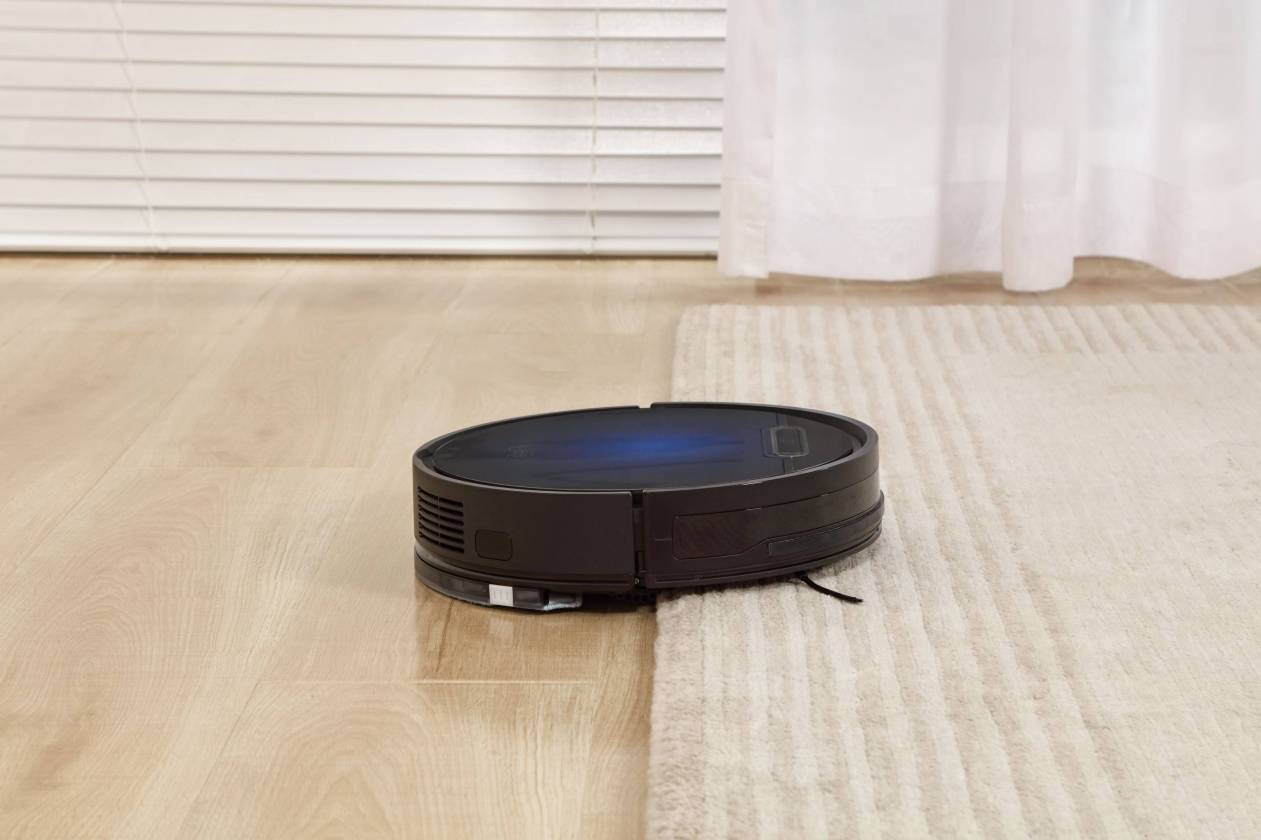 The design philosophy of B5 Max is we want to design a robotic vacuum that has very thin product dimension at the same time not losing too much suction power. We want to build B5 Max as a well-balanced product.

If we take a glance to B5 Max as a whole, u will find the top shell is made of the gradient blue. This color is specially pick for the symbol of the ocean.
Right on the top is the WiFi signal indication display, once u are connected , the small WiFi light will light up. On the left of the display, the light represents B5 Max is function normally , otherwise the light we never show up.
When u open the shell case, that's where the dustbin located. There are two different types of dustbin, one is regular dustbin with unique
technique
:
C
ellular dustbin.
When the dust sucks into the dustbin, Cellular Network will filtrate the majority of the dust, make sure there is only fresh air floated inside the machine.
Following with the regular one , there is the disposal dustbin. Disposal dustbin is made of disposal non-woven which is the same fabric as gauze mask. Once the dustbin is full, just simply pull it out from the machine and replace with another one. Easy, simple without touching any sorts of dust. Not forget to mention regular dustbin has 600ml and Disposal dustbin has
1L
which is the one of largest dustbin ever appears on the market.
Phone application is also an important feature that separates B5 Max with other mediocre robotic vacuums.
All the actions can be controlled on the cell phone app. Except some common functions, B5 Max is worth paying attention to schedule/suction,water level control/cleaning modes switch, these three phone app functions:
Schedule Cleaning:
U can set up your robotic vacuum to clean in different time, no matter is late night or early in the morning. Robotic Vacuum goes with your schedule.
Suction/Water level Control:
Adjustable suction is quite common now days however water level control is rarely seen.
In order fulfill water level control, we need to add an extra sensor which increases design difficulty. Water level Control brings B5 Max mopping ability into next level.
Clean modes switch:
There are four different clean modes to choose from.
Path mode

Spot mode

Max mode

Edge mode
Final Thoughts:
B5 Max is a
well-balanced
&
light-weight
&
environmental friendly
Robotic Vacuum. If u want to try it out, u can check ILIFE online stores.
More Blog Articles You May Would Like to Read:
Recent Articles