ILIFE A10 Wins the Red Dot Award Product Design 2020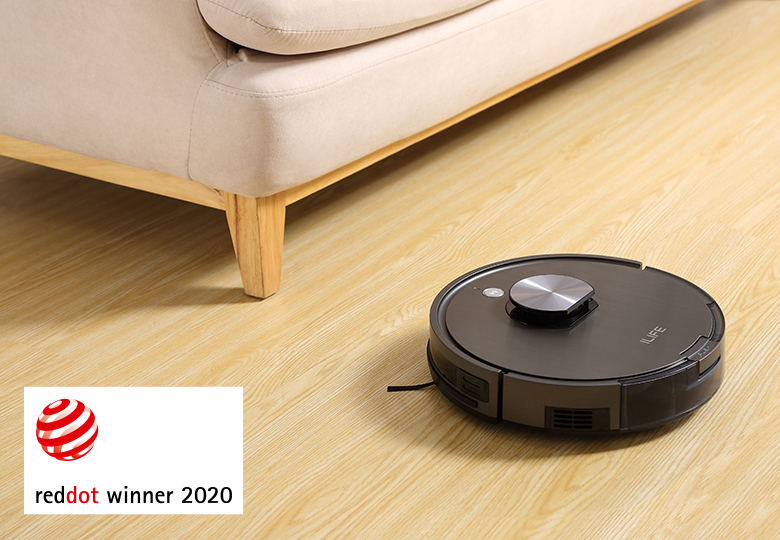 ILIFE A10 robotic vacuum cleaner is awarded Red Dot Award Product Design 2020.
Recognized by a professional jury panel with its unparalleled features and design.
The outstanding innovation and advanced technology are the hallmarks of ILIFE products, making house cleaning easier and efficient. Based on the insight into user's experience and years of robot vacuum researching and developing, ILIFE A10 provides the superior cleaning solution ideas to the market.
Excellent laser navigation:
ILIFE A10 adopts laser navigation technology, which makes a quick and accurate 360° scan of surroundings, and feeds SLAM data for real-time mapping which incorporates new areas into the cleaning path, expanding coverage and improving cleaning efficiency.
Intelligent mopping with vibrating water tank: The equipped vibrating water tank imitates the way humans mop. It comes with 3 adjustable water flow levels, quickly dissolving and cleaning stubborn stains.
Powerful and efficient vacuuming: New design dustbin to make the dirt and dust enter to dustbin much easily and increase the life of the filter. The auto max suction will be turned on once detects the carpet, enhancing dust and hair pickups performance.

Easy to designate cleaning areas:
ILIFE APP allows virtual wall set up, which easily guides A10 to clean specific areas and rooms. Alexa supported: A10 works with Amazon Alexa. The perfect integration of aesthetics and technology of ILIFE A10 gains the recognition from the Red Dot jury, which encourages ILIFE to innovate and improve consistently.
More Blog Articles You May Would Like to Read:
Recent Articles