What Makes the ILIFE Robotic Vacuum So Good--ILIFE B5 Max Will Show You
As one of the world's leading manufacturers in the intelligent cleaning industry, ILIFE has already established its own R&D centers. Believing in integrity and innovation, its products have sold in more than 40 countries and regions in Asia, Europe, North/South America, and Russia. Well, what makes the ILIFE robotic vacuum so good, you will find some inspiration from ILIFE B5 Max.

ILIFE B5 Max-- an ultra-thin vacuum with a multifunctional design

Exploded View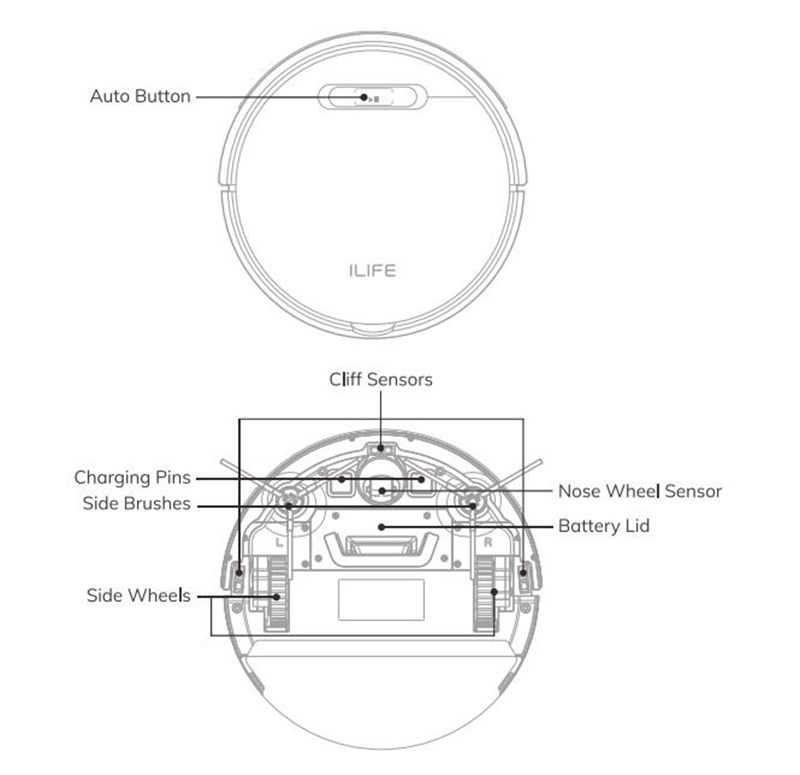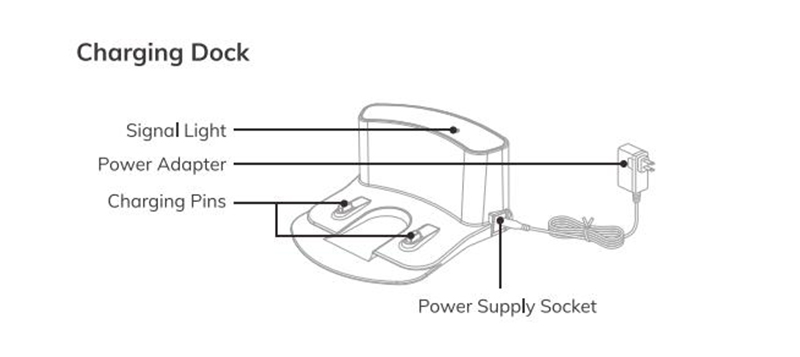 Design

If you talk about something classic and utility, you talk about B5 Max. While inheriting the pros of ILIFE "Beetles" series--a subtle, gradient blue plastic lid surrounded by an all-black casing and bumpers, it presents a super-thin main body-only 76mm, freeing it to slide in the bottom of furniture, chair legs, and other corners, let alone to give you a spotless home environment.

Set-Up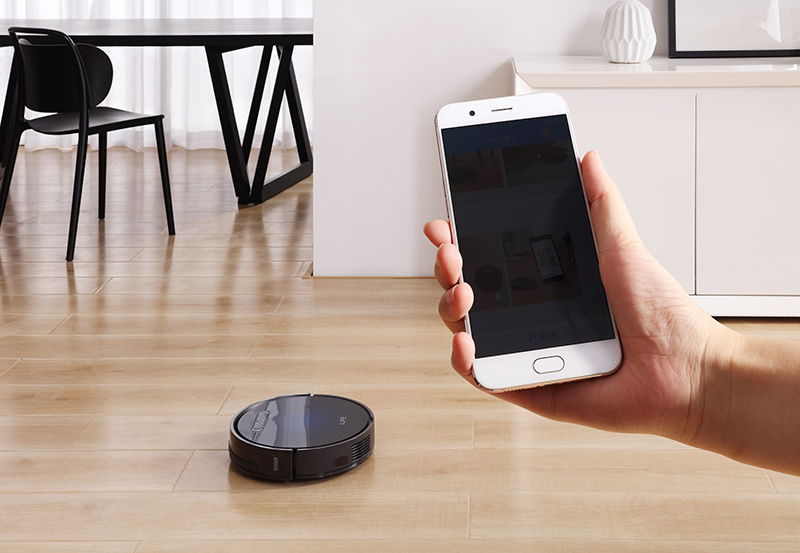 B5 Max offers three different operational methods for your reference.

Auto Button
Remote Control
ILIFEHOME APP Control
All in all, ILIFEHOME APP Control is a real multifunctional carrier, whose functions include scheduling, recording cleaning history, starting parts maintenance, setting suction level, controlling water level, and converting cleaning modes.

Features
Four Cleaning Modes

B5 Max serves four cleaning modes to deal with different cleaning needs with high efficiency.
Path Mode: sweep the floor regularly after partitioning the room in an intelligent way to avoid any possible repetition and skipping. (better for the open indoor environment)
Edge Mode: clean clockwise against the wall while robbing each dead corner
Spot Mode: the cleaner will increase its suction to the largest under this mode to wipe out the worst garbage-hit areas
Max Mode: clean up the house with high 1500Pa of high suction(tailored-design for messy surroundings)

A Full Set of Smart Sensors--Intelligent, Secure, and Efficient

Equipped with multiple types of smart sensors, B5 Max will guarantee you a well-pleasing and reassuring achievement.
3
sets of OBS sensors for auto-induction of obstacles
1
upgraded sensor of an electric eye for real-time supervisory control of nose wheel
3
sets of the bottom sensors to prevent dropping and collision
6
groups of recharging sensors to boost the recharge efficiency
2
sets of wall sensors to vanish dust in the blind corner against the wall

2-in-1 Functions--Vacuuming and Mopping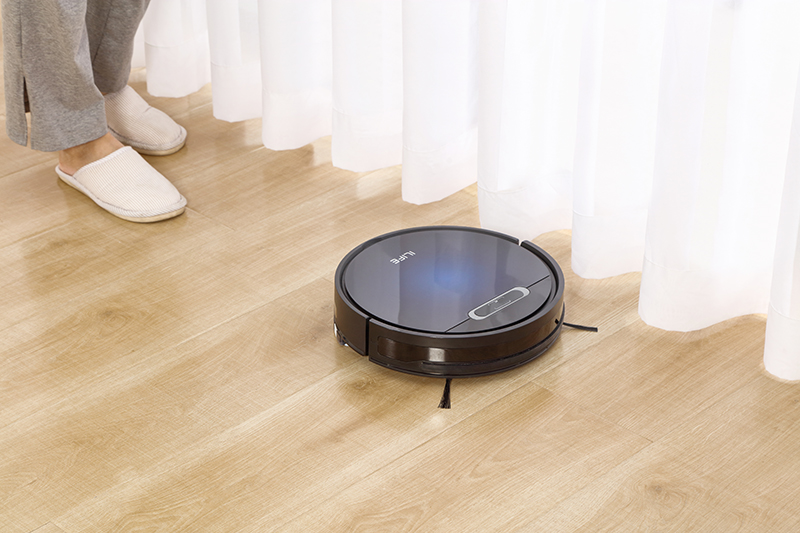 Equipped with an external water tank, B5 Max works to sweep first before mopping, improving the cleaning efficiency while decreasing the regular working time.

Anti-Tangle Suction Nozzle--Reliable Pet Hair Remover

It is worth telling that B5 Max is equipped with a vacuum suction that is specialized in cleaning pet hair without tangling. Besides, it is convenient for users to clear and do daily maintenance due to its relatively simple structure.

600ml Cyclone Dustbin With 3-Stage Filtration

A 600ml of huge dustbin makes the frequent garbage removal unnecessary.
The advanced cyclone technology remains powerful suction strength.
An efficient 3-stage filtration brings a better cleaning effect by intercepting the fine particles in the air.
One-click operation design simplifies the trash dumping process.

1.0L Dust Bag of Large Capacity

The dust bag works as a filter besides a container for trash collection, keeping the
peak performance of the robot while cleaning. Simply dispose of it after being
filled up with trash.

Specifications

Description:Product Dimension: 315*300*76mm
Net weight: 2.2kg
Color: Gradient blue
Dustbin capacity: 0.6L
Product Parameters:Charging type: Auto Charging

Cleaning mode: Auto, Spot, Edge, Max
Charging time: < 300min
Cleaning time: > 120min

Ability to cross obstacles: ≤ 15mm
Suitability: Tile, wood floor, carpet
Power: AC 100-240V (50/60HZ) 25W
Working voltage: 14.4V

Summary

I believe you will have your own answers on your mind about the doubt above. Besides, B50 Max is really a multi-functional giant presenting versatile possibilities.

Tips:

A limited $45 off coupon for our online store products is available now with a valid from Aug 16th to 30th in our online store:

https://www.iliferobot.store/Details/B5Max/

.
Do not miss it!







More Blog Articles You May Would Like to Read:

Recent Articles