S50 High Heat Steam Mop - Your Bio-Friendly Steam Mop



Overview



ILIFE just opened up a new category product line: Steam product line.
S50 is the first product starts with capital letter "S" which we take from the word "Steam".
Why we named S50 as High Heat Steam mop?
S50 has two key characteristics we can see easily from the naming, High Heat and Steam Mop.



Design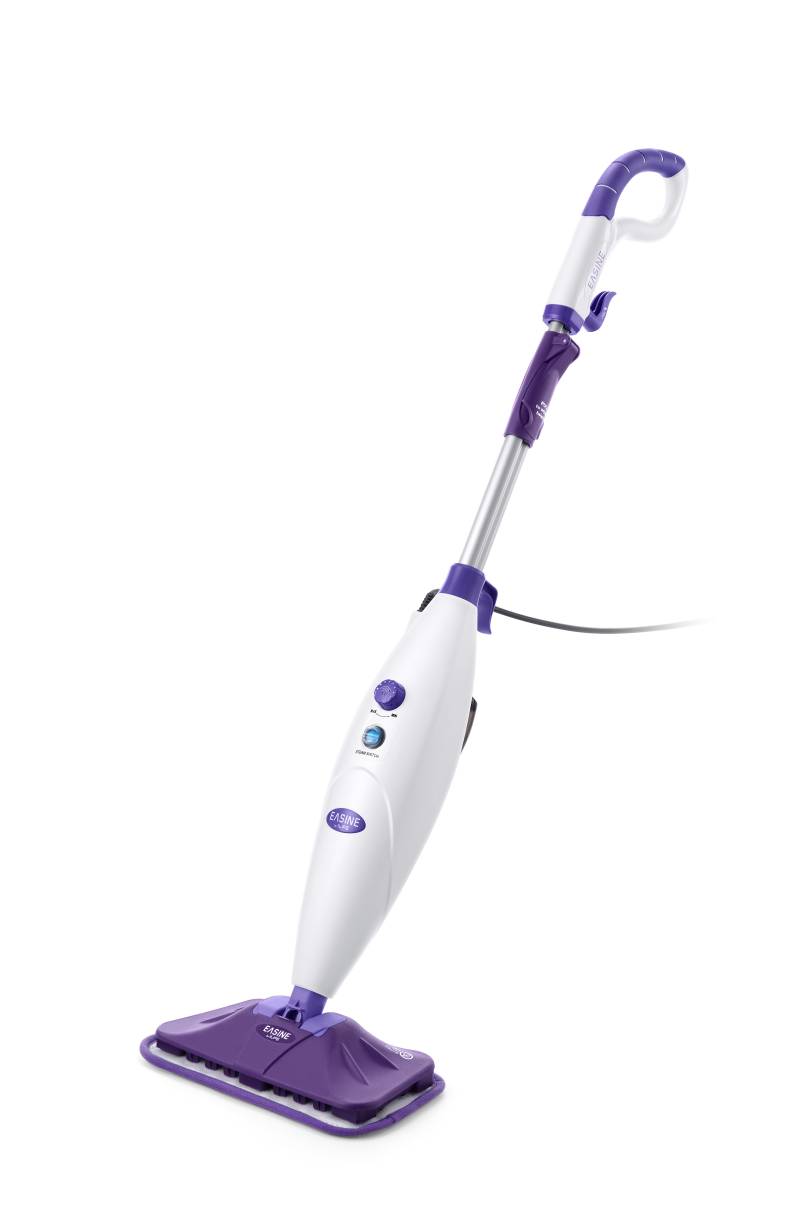 "Purple" is the color really stands out when we look at S50 as a whole.



Handle Grip



The handle grip adopts a universal human ergonomic design, which makes it pretty convenient for users to use.



Extension Pole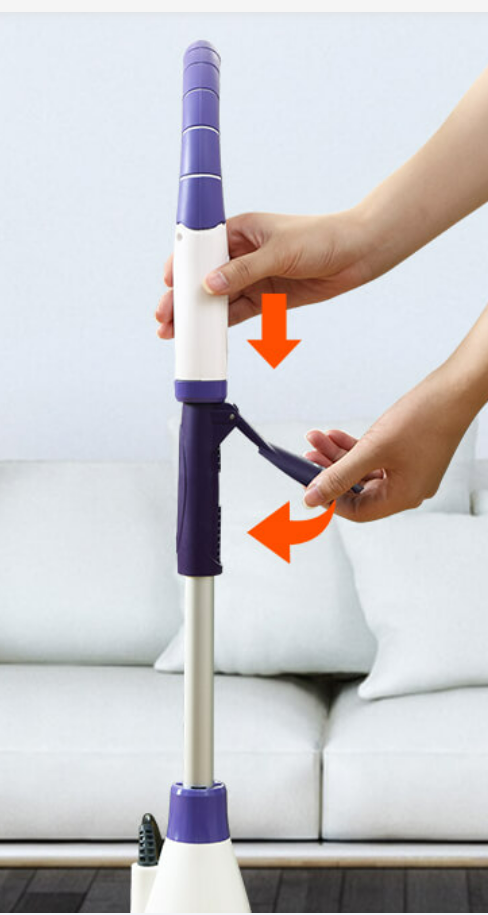 Below the Handle Grip, there is the Extension Pole.
1.7m adjustable pole can meet all the needs for people with different heights.
S50 uses a controller which right on the middle of the pole to adjust the height.
There is a sign writes "Pull to adjust height" on the controller, you will never miss it.

Main Body

Moving on the next to the main body, this is all the key features locate.
Two adjustment switches are lied on the center of the body.
The top one is the steam switch.
The bottom one is the on/off switch.



Steam Switch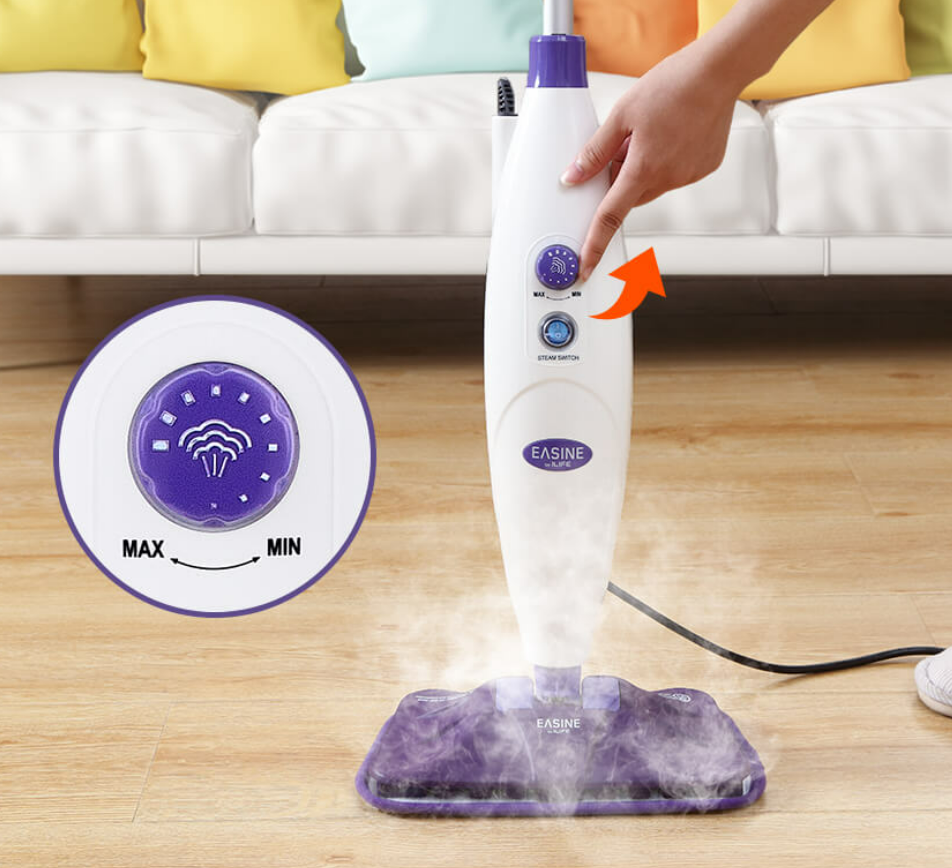 10 different steam levels to choose from.
From left to right , high to low.



On/Off Switch



Marked blue, just one click to turn on or off.



Water Tank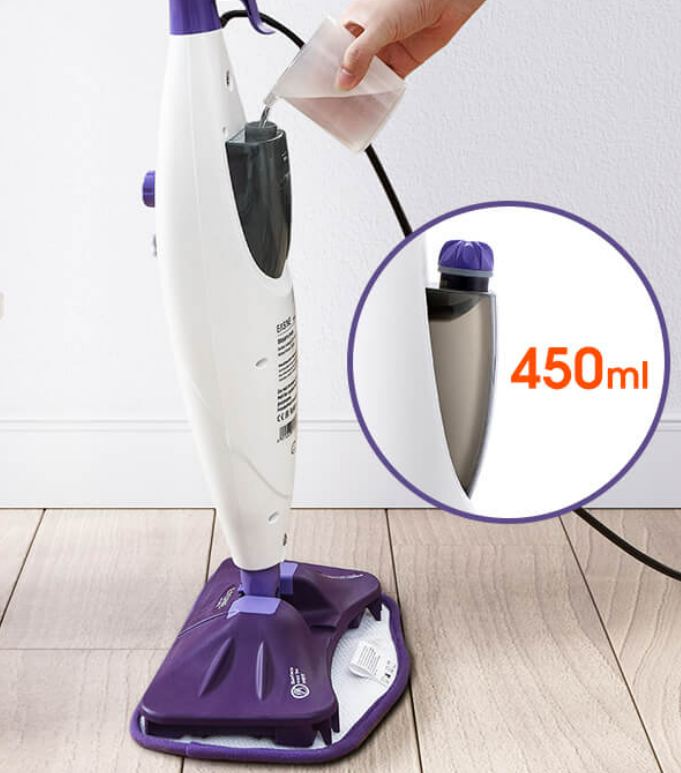 Behind the two switches , that's where the water tank locates.
S50 contains 0.45L super large water tank, use time can reach up to 20 minutes.



Floor Brush& Mop Pad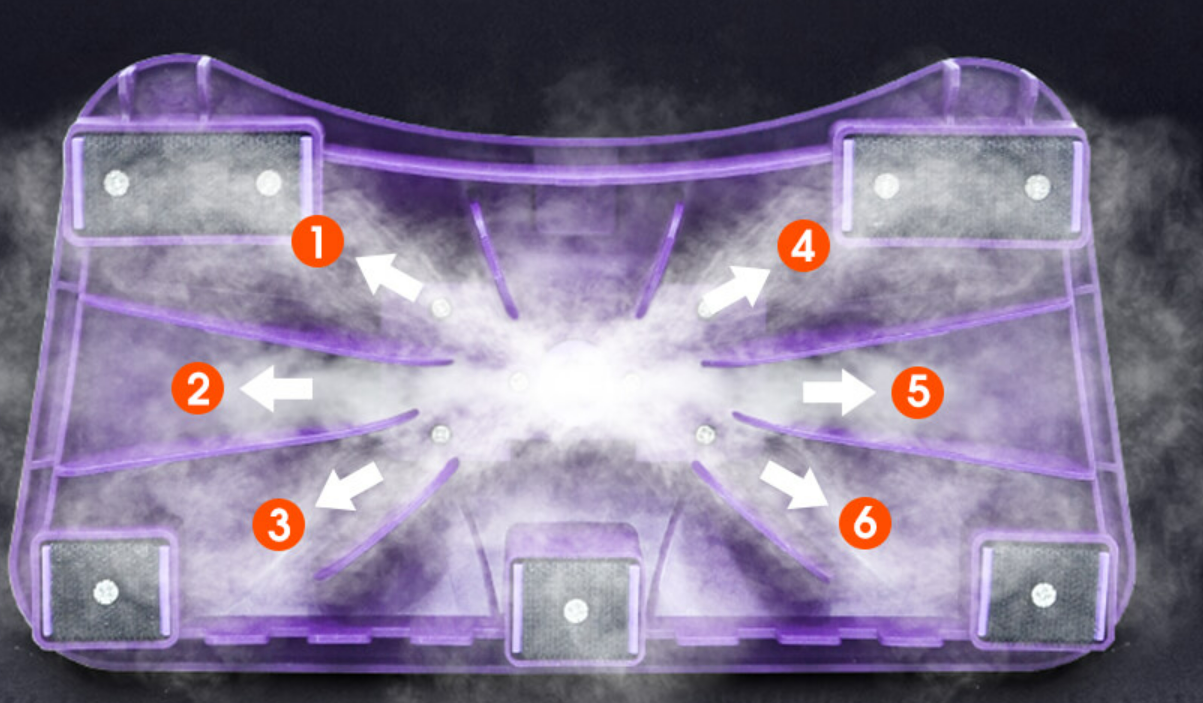 At the bottom is the floor brush with the mop pads.
Flip over to side where attached with mopping pads, you will find out ILIFE engineers specially design 6 different steam channels. One common complain with the steam mop is that the mop pad is not wet enough on the sides. With S50 unique technique, it make sure steam is equally distributed on the mop pads. Perfectly solved this problem.
Another feature worth to mention is the material of S50 mop pad.
We use micro-fiber material to build the mop pad. Micro-fiber can pick up tiny dust&debris on the floor, increase clean level.



Unique Features





99% Sanitation



We called S50 bio-friendly steam cleaner for a reason.
Steam Temperature can reach up to 120℃, no bacteria can escape from this high heat level. Enjoy your home with bacteria-free environment.



Steam Ready in 20s



S50 only needs 20s to preheat the steam.
Common level on the market is about 40s.



Overheat Protection



Steam will automatically stop after 20 minutes when water tank is out of water.



Suitable for Various Floor Types



S50 can maintain its highest function on all types of hard floors.
Including hardwood, marble etc.



Stubborn Stein Killer



S50 removes stubborn stein very effectively.
Just a single sweep, stubborn stein is gone.



Final Thoughts
ILIFE values our customer feedback as our top priority.
Join ILIFE VIP Club to become our VIP member to win exclusive rewards.
If you are an influencer, join our Influencer program to become ILIFE brand ambassador.
More Blog Articles You May Would Like to Read:
Recent Articles