S50 Steam Mop
Your Bio-friendly Steam Cleaner
120℃ Stam Heat | 99% Sanitization | Over-heat Protection
120℃ High-temperature
Steam Deep Clean
S50 creates up to 120℃ steam, sanitize your floor,
leaving your household with no harsh chemicals.
Suitable for Various Hard Floor
S50 designs for cleaning multiple types of hard floor including hardwood, marble, etc. With adjustable steam switch, u can adjust the steam level to suit your floor type.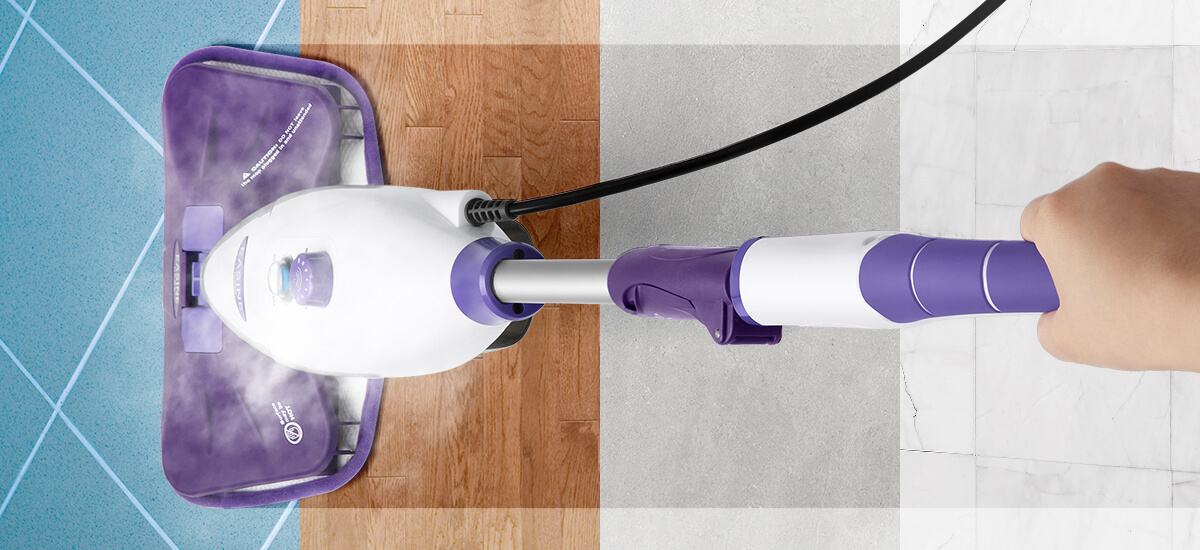 Quick Stain Removal
Compare to a normal mop, S50 steam mop
uses high-temperature steam to remove
stubborn stain.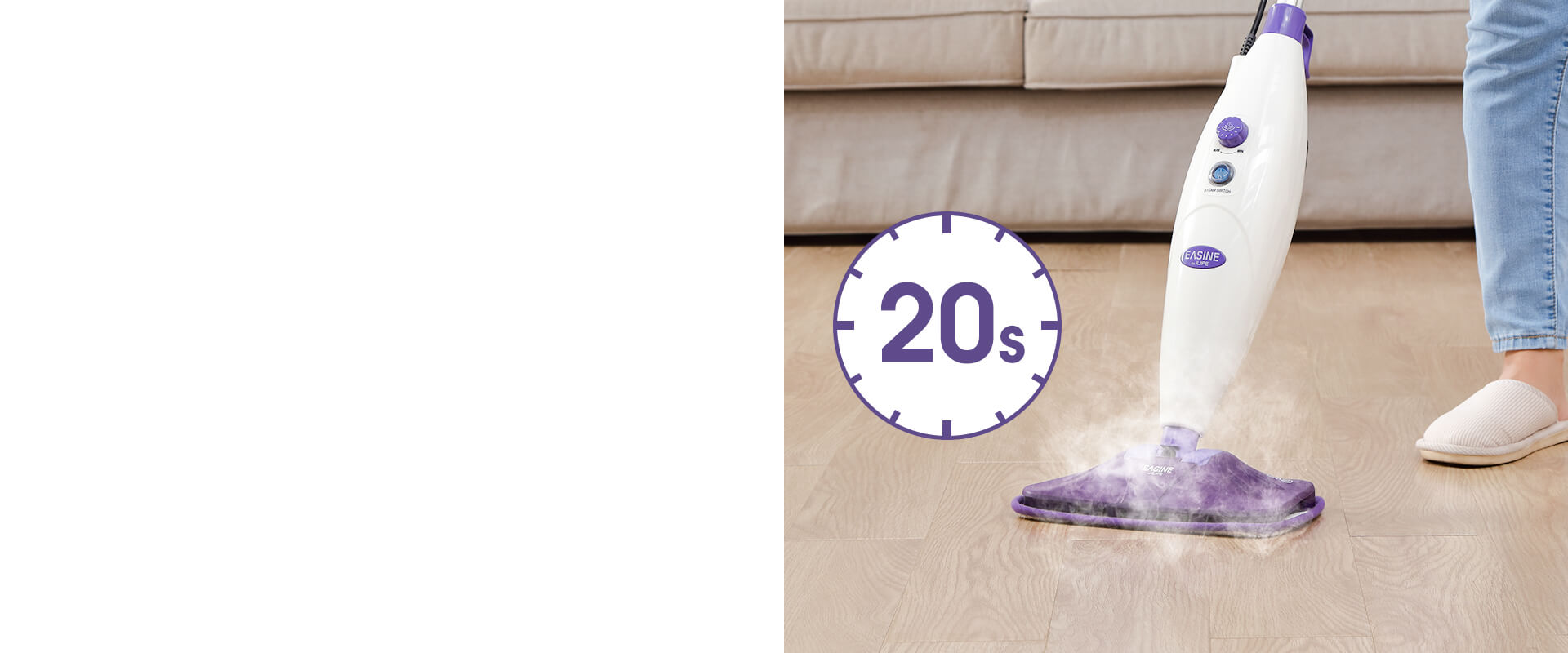 Steam Ready in 20s
S50 only takes 20s for steam to
come out, faster than general
competitors on the current market.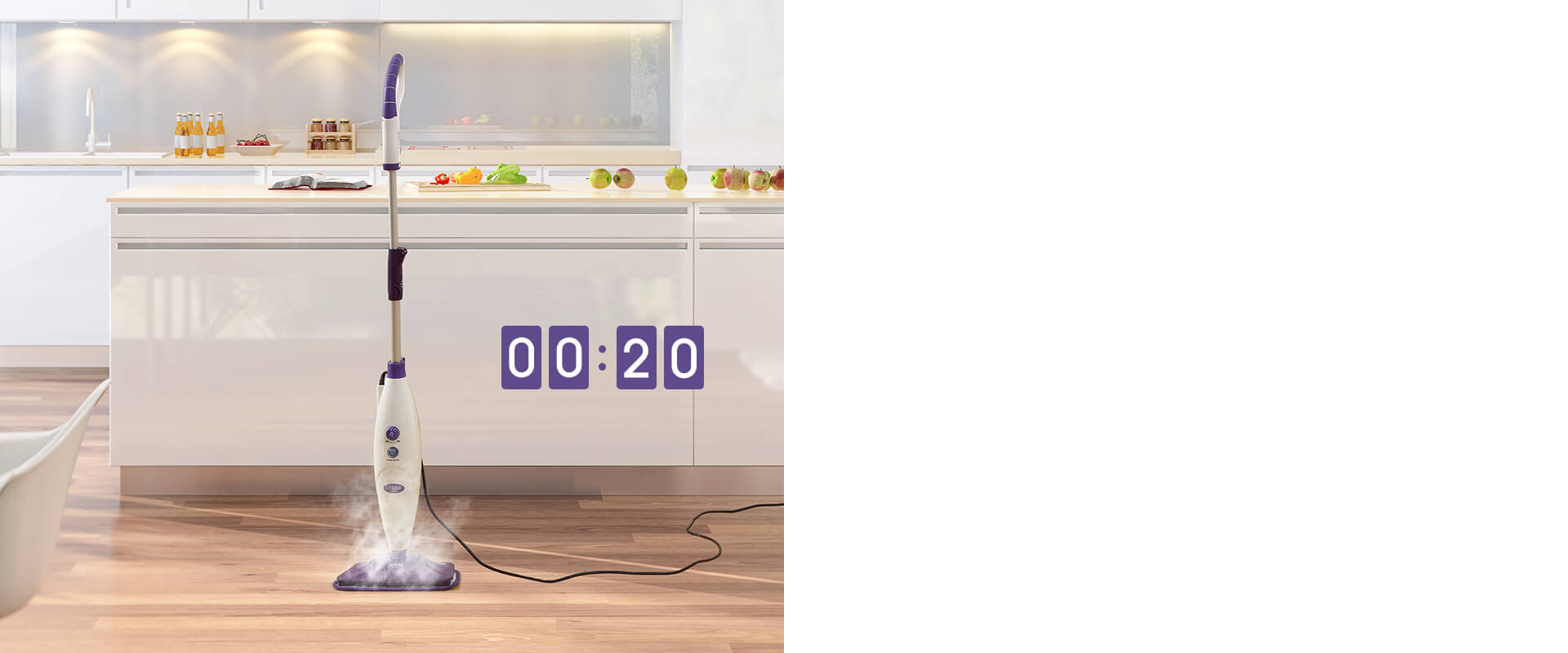 Overheat Protection
With S50 over-heat protection,
you don't need to worry about
potential Machine burnout risk.
The machine will automatically
stops after 20 minutes when the
water tank is running out of water.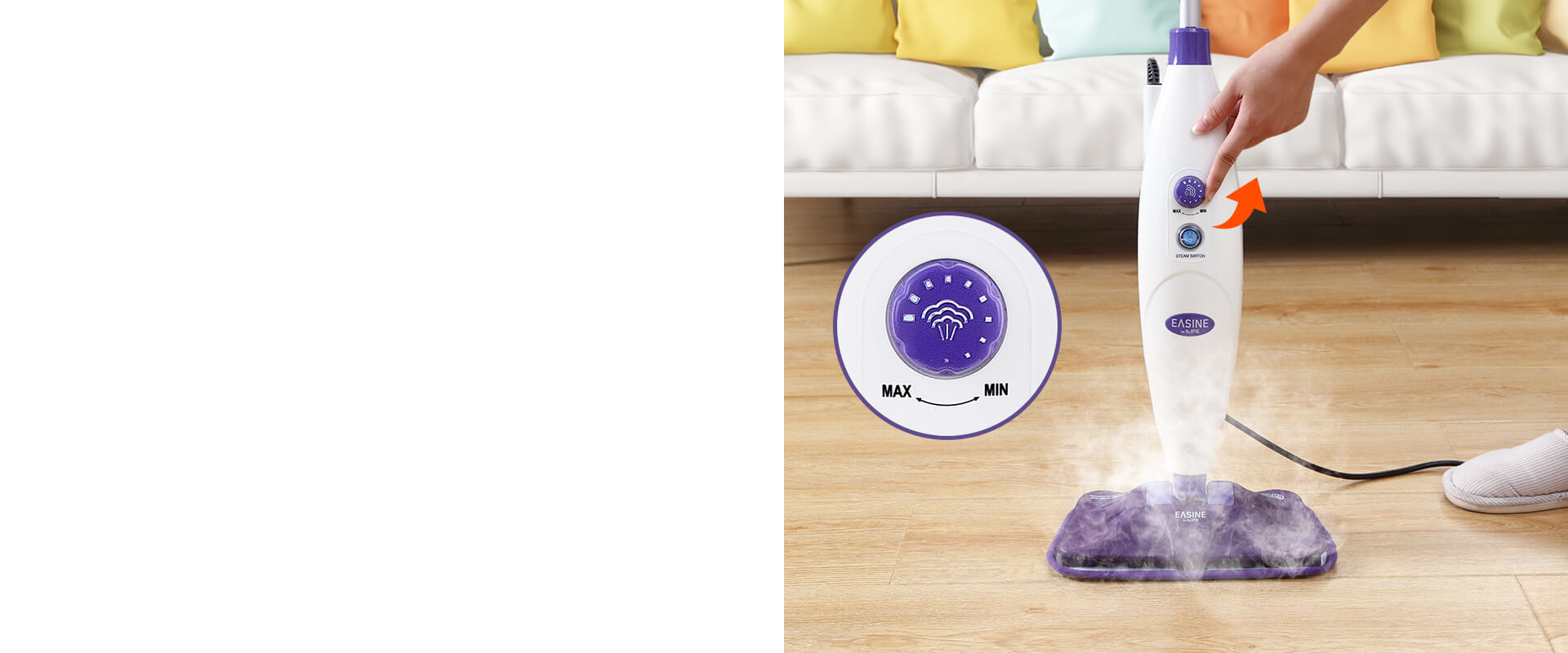 Flexible Steam
Control
S50 provides up to 10 steam
levels to choose from.
U can adjust the steam to meet
your different cleaning needs.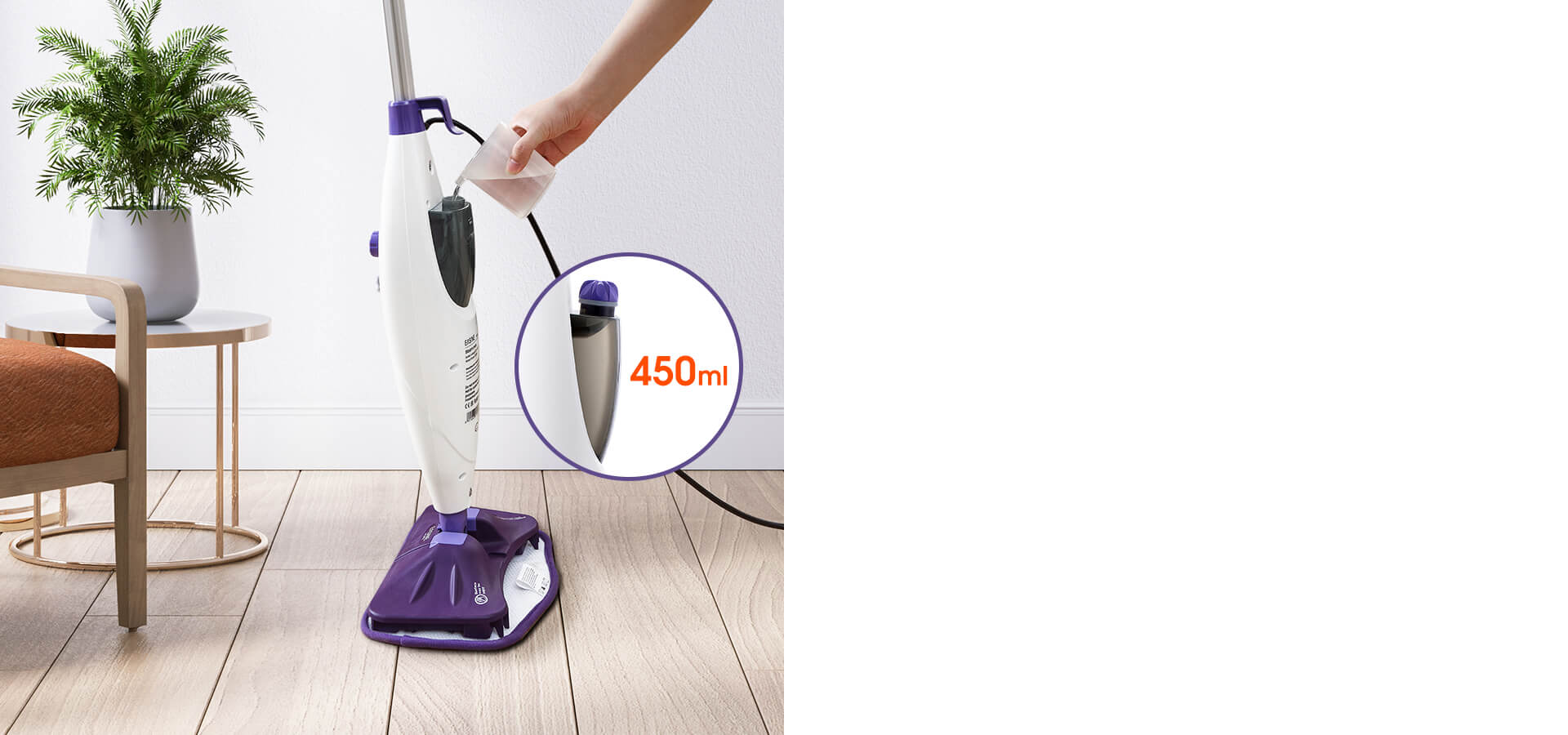 Super Large
Capacity Water Tank
20mins extra long use time powered
by 450ml large water tank, Double
the size of normal ones
Comfort Grip Handle & Extension Pole
Comfort Grip handle fits your hand ergonomically. Extension pole allows S50 to satisfied people with different height.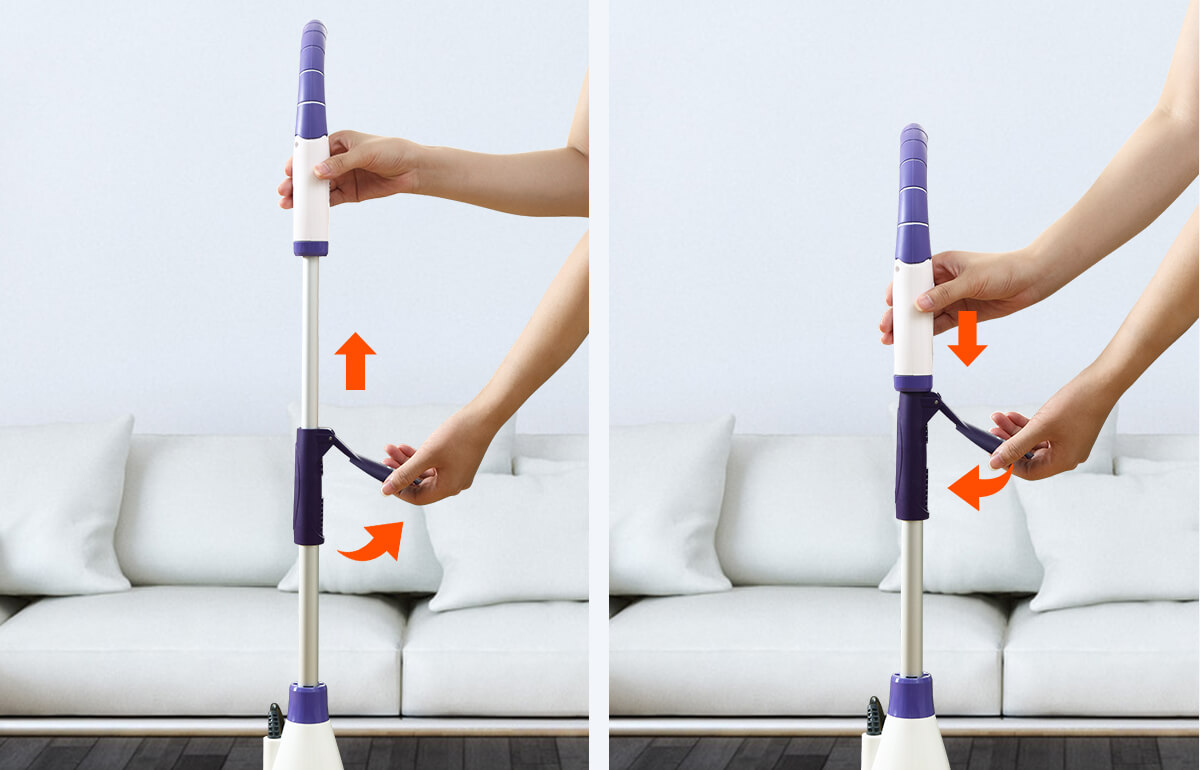 Vertical Placement
S50 can stand on itself,
don't need any backup to hold.
The power cord can be placed
on the back for storage, u can
also adjust the holder for your
convenience.
S50 can be used between
0°-90° to clean the bottom of
sofas, tables, etc.
Easily Switch Micro-fiber Mopping Pads
S50 comes with two micro-fiber&washable mopping pads. Simply attach the machine body on the mopping pads to use.
Unique Floor Brush
Unique floor brush contains 6 steam channels
Steam is equally distributed on the mopping pad.
Product Layout & Parameters
Model: S50
Net weight: 2.2kg
Water capacity: 0.45L
Dimension: 443 X 78 X 73mm
Rated voltage: 220V-240V 50Hz
Rated power: 1300W