ILIFE, the Introducer of BLDC Fan Motor to Vacuuming Robots, Has Brought This Technique to ILIFE H75
Since ILIFE initiated the BLDC fan motor to the intelligent robot cleaning sector in 2014, a new industry standard has been created. As the beginner of this trend, ILIFE has kept high standards while seeking a more comprehensive application of fan motor into its products.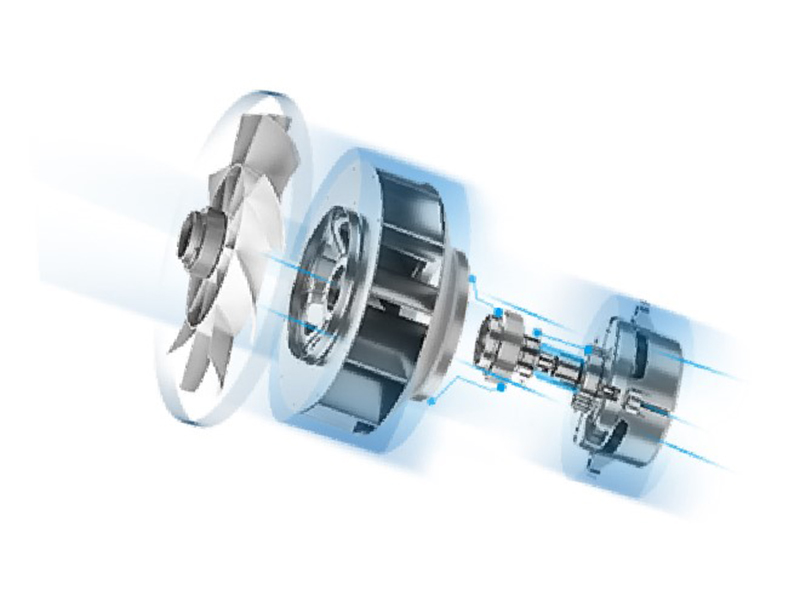 ILIFE
H75
is the beneficiary of introducing the BLDC fan motor. Experimental results show that an inverter BLDC fan motor will help to increase the revolving speed by 60%, decrease the noise by 30%,reduce the power consumption by 10%, and support a 200% longer service life. Take back to H75, driven by a durable Nidec brushless motor enabling it to provide two modes of suction power, separately a normal one for 10Kpa, and a max one for 22Kpa. In addition to the high power suction ability, H75 could deal with daily household garbage such as dust, debris, hair, and food residue without effort.

Compared with similar cleaners on the market, the H75 tends to have a larger dustbin capacity of 1.3L, twice the size of an ordinary one, which means it can reliably cover a larger cleaning area at a time. Trust me, there is no need for frequent dustbin cleaning.

There are two ways to store H75, never mind over room-occupation problems. One can choose to hang the device on the walling mounting bracket included in the kit after cleaning. Because of the detachability of the main body, it can also be placed separately into a small cabinet or any box to save space.

H75 is more valuable than the sale price due to its diversified accessories. Alongside an ordinary roller brush, it is also compatible with a motorized floor head, a 2-in-1 suction nozzle, and a crevice suction nozzle. Combine these accessories with the extensible wand, you could experience multiple operation modes while deals with stubborn stains in some hard-to-reach areas, such as crevices, gaps, and edges.

Please click here for more information.







More Blog Articles You May Would Like to Read:
Recent Articles