H75
Cordless Stick Vacuum Cleaner
H75
Ultra-flexible to clean the
entire house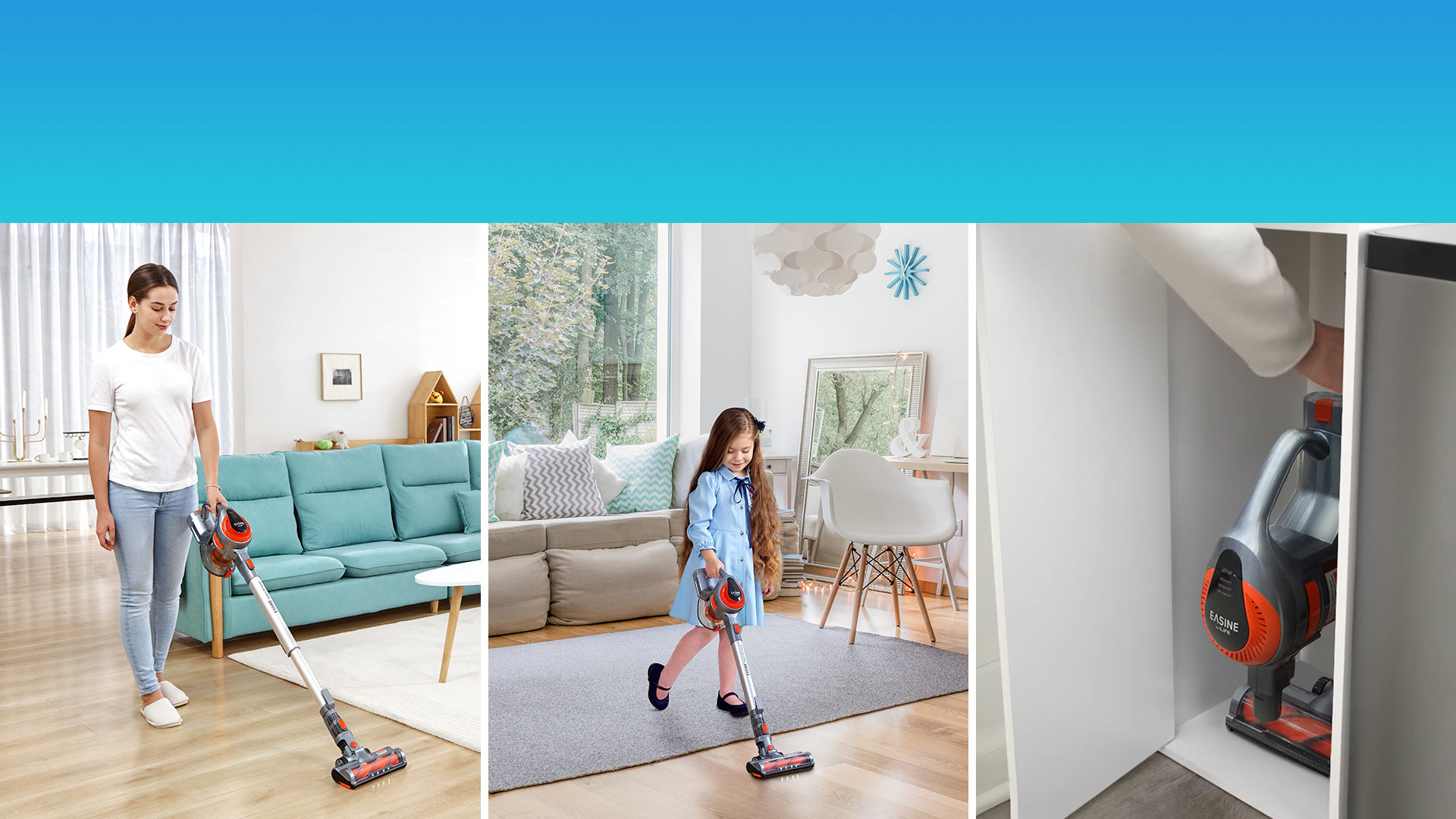 Adjustable Extension Wand
H75 is flexible on the length adjustment, fitting your family's different heights for a perfect cleaning experience.
And the compact size makes it easy to store in a small cabinet.
Nidec Brushless Motor
Offers Up To 22Kpa Suction
Driven by the durable Nidec brushless motor,
the H75 provides up to 22Kpa suction to quietly
pick up dust and debris all around your house.
Adjustable Suction Power
The superior brushless motor provides the H75 with 10Kpa (Normal Mode) for up to
45mins runtime or 22Kpa (Max Mode) for when you need a deeper clean.
10kPa
22kPa
1.3L Extra Large
Dust Cup
With the twice capacity dust cup of the common
ones in the market, H75 reduces the frequency
of trash disposal during a single cleaning.
Satisfy All Your Needs in Home Cleaning
H75 provides various attachments to reach different areas and corners, such as high walls, shutters,
desktops, stairs, sofa and Keyboard, meeting your daily cleaning needs.
Soft roller brush for hard floor cleaning
Bristle roller brush for carpet cleaning
Easily reach to high places
Clean the hard-to-reach areas
Handles cleaning tasks on keyboard
Pick up debris from the sofa gaps
Ultra flexible Floor Head
The 270° adjustable floor head cleans around corners
and furniture smoothly.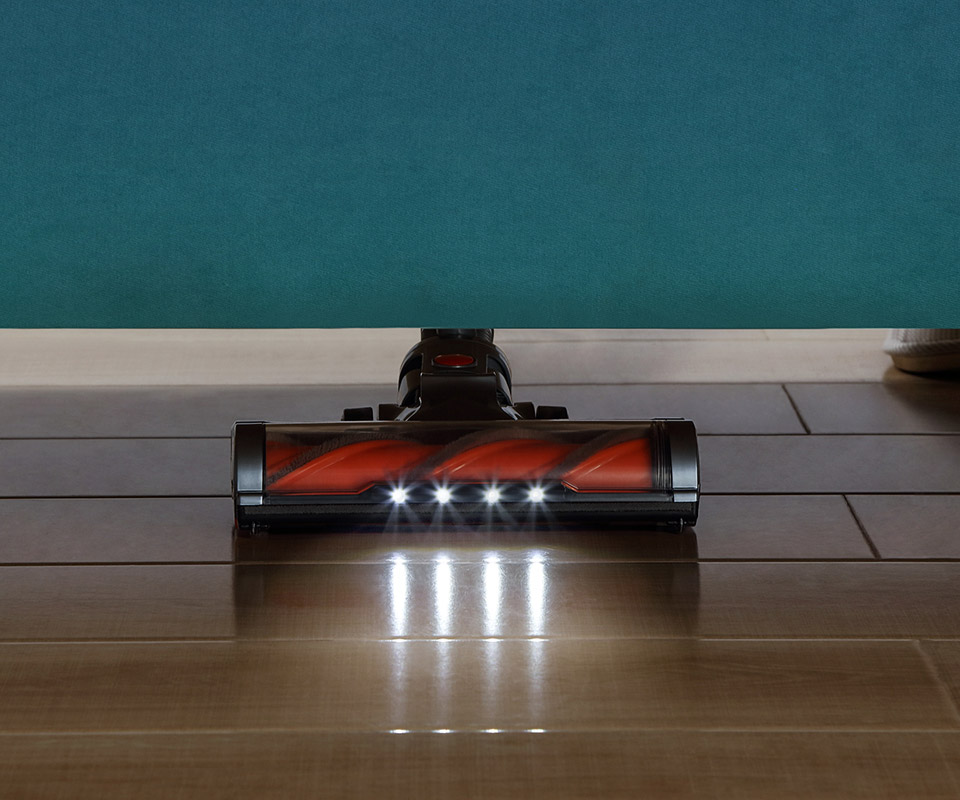 Built-in LED light
Light up the dark areas during cleaning.
Detachable Battery
Allows you to switch battery for continuous cleaning.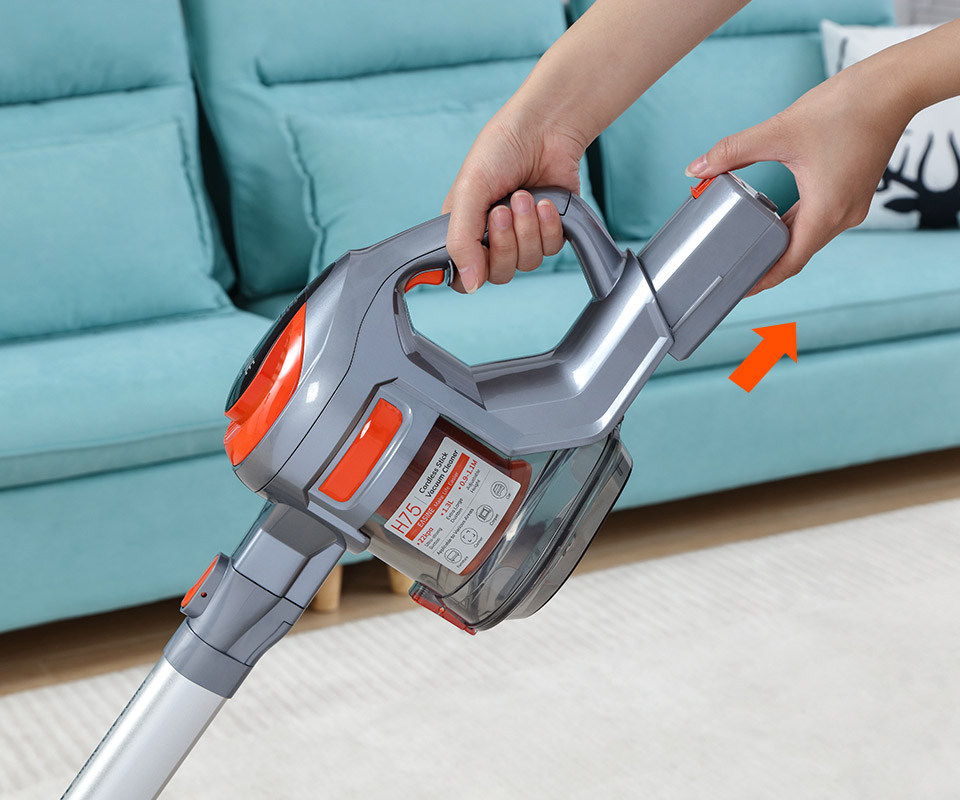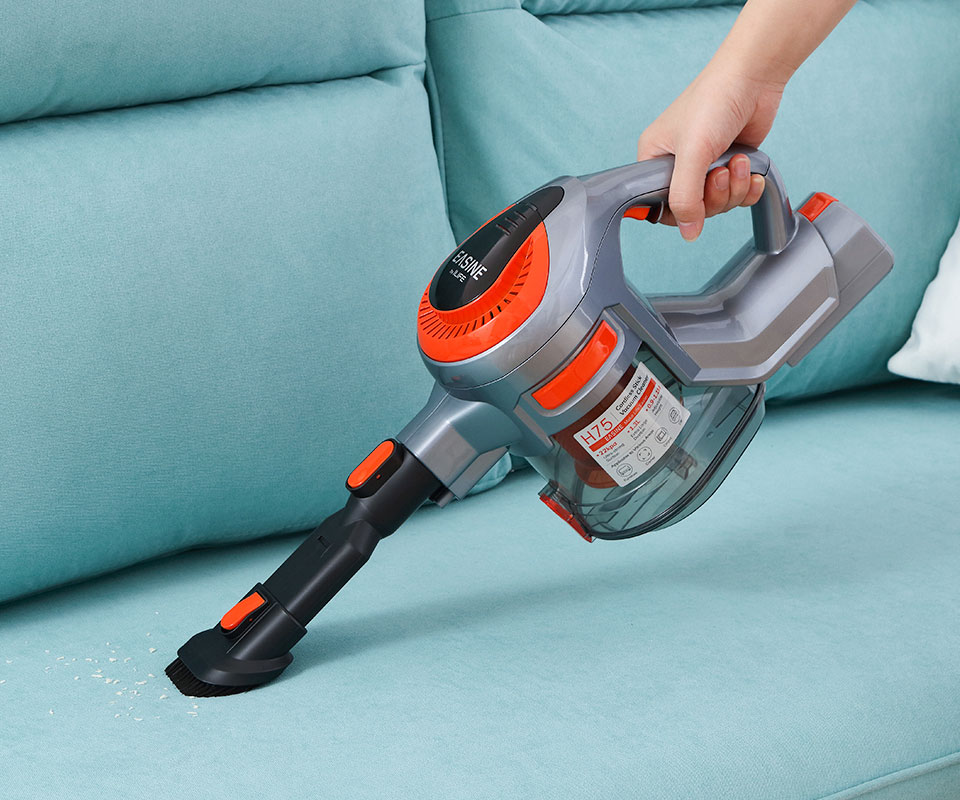 Comfortable to
Handle
The EASNE H75 is designed to fit your
hands ergonomically, reducing fatigue
while cleaning.
Convenient One-touch Disposal
and Washable Filter
Simply press the release button to empty the dustbin without touching the dust
and trash. The washable filter is eco-friendly and easy to maintain to keep the peak
performance of the device.
Tip: Make sure the filter kit is completely dry before installing into the dustbin.
Convenient to Store
Hang H75 on the wall mounting bracket or attach the main body
on the extension wand to place it into small cabinet. Both ways save space.
ILIFE H75 Product Outline
Cordless design
Feel free to clean
anywhere without the
limitation of cords.
Multifunctional
attachments
Meet the majority of
house cleaning needs.
Adjustable
extension wand
Flexible to fit the user's
height, and suitable to
store in small cabinets
for saving space.
Easily switch to
handy cleaner
Cleans chair, sofa,
countertop and interior
of the car.
40mins runtime
Cleans house up to
200 sqm with constant
suction power.
Product Layout & Parameters
Working Mode: AUTO/MAX
Runtime: 45mins
Dust Cup Capacity: 1.3L
Battery Capacity: 2500mAh
Net Weight: 2.5kg
Dimension: 124 x 24 x 23cm