Compare ILIFE G80 With ILIFE H70
Want to have a cordless stick vacuum, but have difficulty in choosing? Don't worry; today we will make a comparison between two hot ILIFE vacuums of that kind. I believe you will have an answer after that.

Product Parameter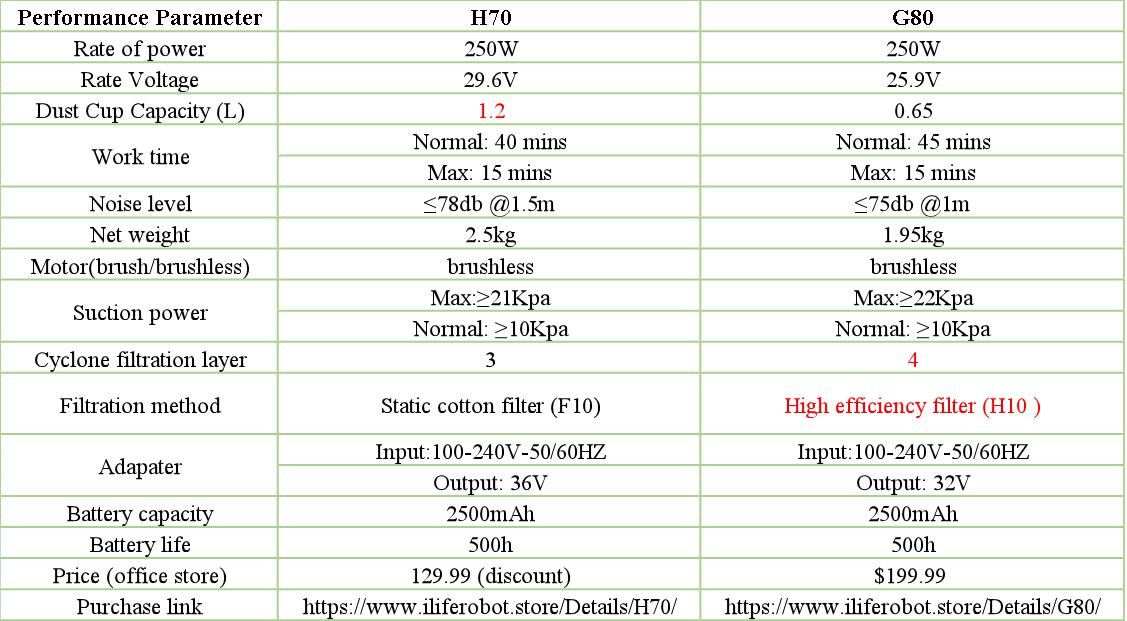 As we can see from above, H70 and G80 have a lot in common in way of product parameters. The mere differences among these parameters are dust cup capacity, filtration method, and LED Display, which is subtle. As for price only, H70 has a more competitive edge.


Performance and Characteristics
Powerful suction

Driven by the brushless motor, both H70 and G80 provide high suction. It is easy for them to quietly pick up fine or large particles on the floor and carpets—from dust, crumbs, pet hair to debris and beans.
Besides, as flexible and efficient cleaners, both of them are equipped with two suction modes to meet different cleaning needs and get a better cleaning result.

High battery capacity

Troubled by the always existing battery strike? Then a cleaner with a high battery capacity is essential, and H70 and G80 are not bad choices. As a battery giant, both cleaners will offer a more longstanding working period.

Superior Built-in LED
Floor brush light helps H70 and G80 to kill dust and debris within the blind corner of vision.
Easy to Store

G80 has a storage base, you can place its main body and accessories on the base, or hang on the provided wall mount.
H70 is also a space-saver. All you need to do is simply either attach to attach it to the stick or hang it on the wall-mounted bracket.
Both cleaners are easy to store and functionally versatile, with no need for any hesitation to own any of them.

Multipurpose Cleaners

Both cleaners have a lot of attachments to help you deal with different troubles.
H70:
Soft Nylon Roller Brush
Bristle Roller Brush
Crevice Tool
2-in-1 Suction Nozzle (without brush)
2-in-1 Suction Nozzle (with a brush)
G80:
Soft Roller brush
Carpet roller brush
in-1 Suction Nozzle
Crevice Tool
Flexible Floor Head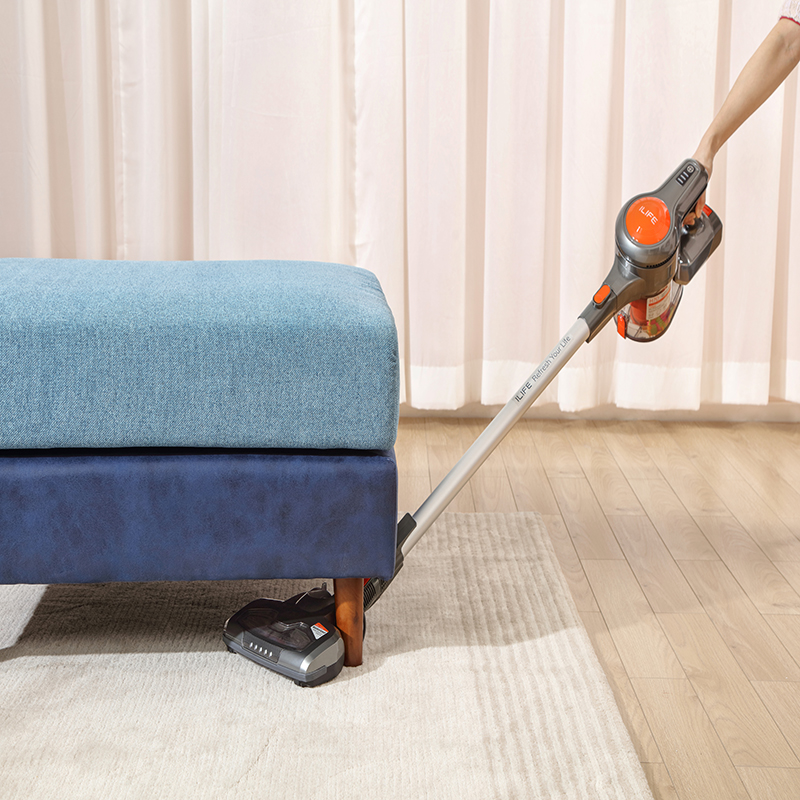 Floor head can be versatile at ILIFE. H70 and G80 inherit this tradition. That former has a 180°adjustable floor head while the latter's can easily turn 270°.

Big Difference
Cyclone System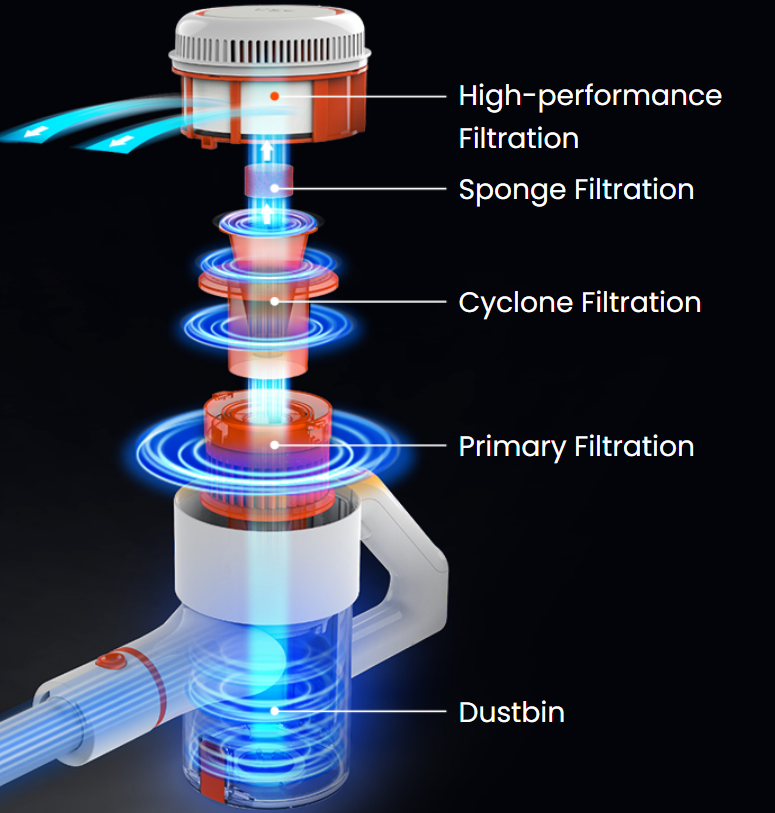 G80 is characterized by 4 stage cyclone filtration. The advanced filtration system would isolate and capture the different sizes of dust particles and debris at each stage, improving the filtration efficiency and expelling fresh air.

Unique Side Brush

What makes G80 UNIQUE is that the spinning side brushes design. Stubborn dust and debris? Never think about it, all these stains will be swept by G80, and give back you're spotless house.

Extra-large Dust Cup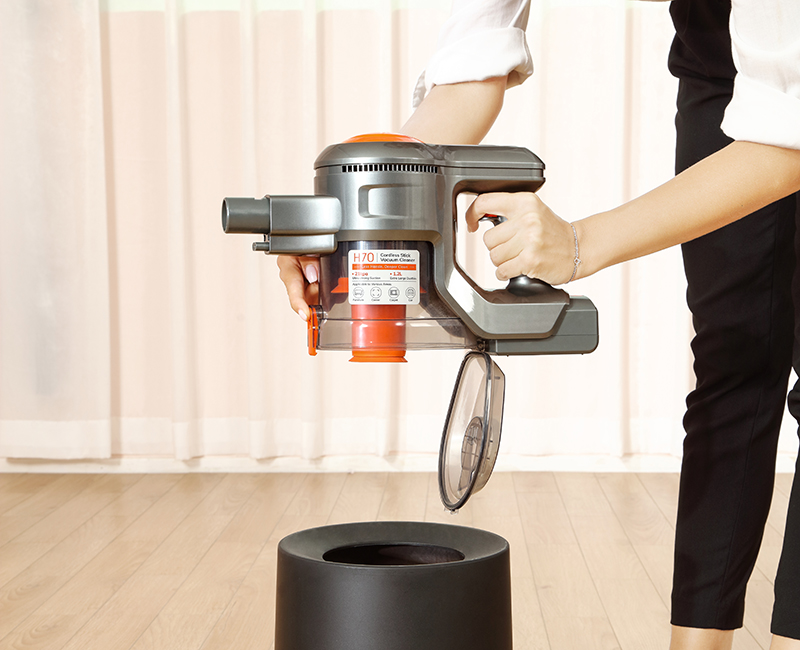 As G80 is equipped with a 0.65L dust cup, it is relatively easy to empty the dustbin by pressing the button in front of the cup. This kind of clever design helps to avoid direct hand touch of the dust and trash.
H70 is definitely is giant of this kind. With the huge 1.2L dust cup, twice the capacity of similar cleaners on the market, it helps to reduce the frequency of dumping, which is really important for homeowners.

Brief Sum-up

All-in-all, booth G80 and H70 are worthwhile for your pocket. By comparison, H70 is more cost-friendly with a huge dust cup, while G80 is more unique, especially for its tailored side brush. In personally, I will choose H70 if taking budget into consideration, but I prefer G80 on the whole.
More Blog Articles You May Would Like to Read:
Recent Articles