What Makes a Handheld Vacuum Cleaner Attractive? -ILIFE M50 Will Show You
Nowadays, people seek to have a more comfortable while convenient life, that's how more and more high tech appliances appearance. As far as cleaners alone, there are numerous kinds, such as robotic vacuum cleaner, floor washing robot, steam mop and so on, let alone hundreds of thousands of different brands. Among those kinds and brands, a handheld vacuum cleaner takes a seat in the market and has become a huge hit gradually due to its portability and performance.

Comparing with other similar cleaners, a handheld vacuum is quiet, lightweight, and designed to reach tight spots and corners around your home and car, cleaning all types of all debris long-time existing in inaccessible nooks and crannies. Today we will introduce more information about a handheld vacuum cleaner while taking the ILIFE M50 as an example.
Design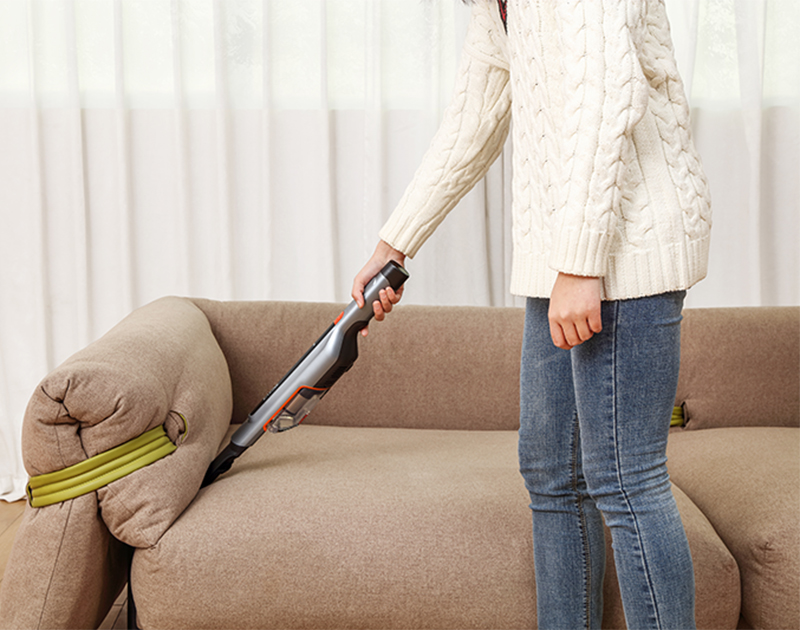 Handheld vacuum cleaners are generally cordless, and small in size, light in weight, most of them are of similar inner design while various outlooks. ILIFE M50 is a French bread-like shape with the dimension of 44.3 x 7.8 x 7.3 cm, and 0.65kg net weight. While taking gray as its main color, it put dark and orange together, definitely meeting the aesthetic needs of most people. Besides, its dust cup capacity is up to 0.15L, 1.5 times of common similar products.

Features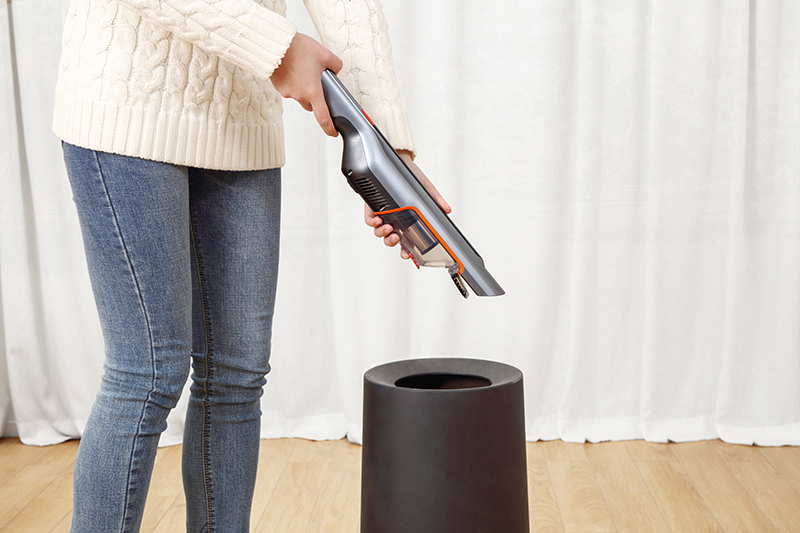 ILIFE M50 brings life a lot of conveniences. It supports one-touch disposal, all trash can be emptied only by one click on the button, avoiding direct contact with garbage. Equipped with a type-c charging port, it can be full of energy within 2 to 3 hours. What's more, it offers three charging ways, a charging dock, a cord, or directly with the USB Type-C cable. M50 serves as a washable while replaceable filter kit, which you can use after washing and maintenance to keep a sustainable suction ability and a prolonged lifespan.
M50 is versatile because of its multi-functional accessories. Featured with the bed nozzle and 2 in 1 flat nozzle, the portable M50 is the ideal solution for your car cleaning or any kind of home cleaning.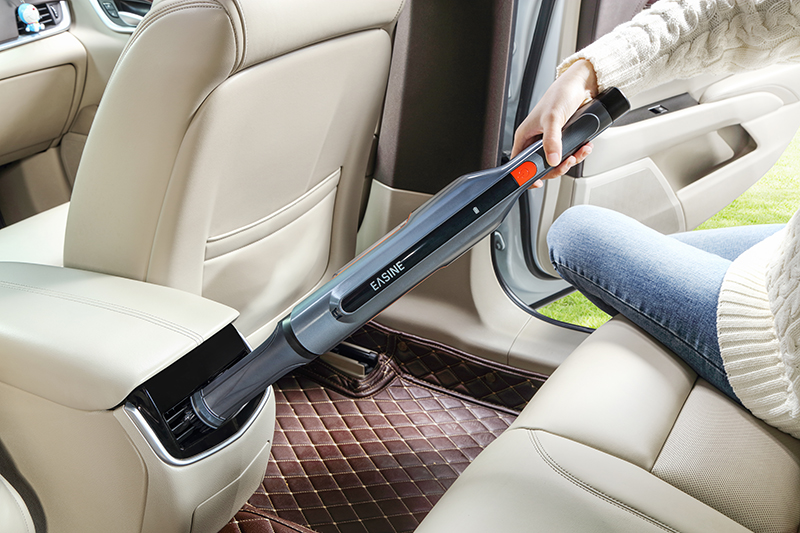 Do not worry about its battery life. M50 is a strong performer regarding the endurance in it same kinds of products. A built-in 2500mAh lithium battery offers a normal mode for over 32minutes and a max mode for over 16mins. Powerful battery life can load an additional built-in LED light especially applicable for darker cleaning environments to ensure an efficient cleaning result.

Summary

If you are interested in a handheld vacuum cleaner, take a look at ILIFE M50, a good choice for you!
More Blog Articles You May Would Like to Read:
Recent Articles