3 Key Functions to Be Considered When Choosing Robot Vacuum for Pet Hair Cleaning
BY
mike
/ August 02, 2021
For pet owners , these cut, adorable creatures are such source of joy, yet pick up their leftover pet hairs can be a headache. Imagine when its molt season, u finished clean the hair today, tomorrow there is more, it's like the yesterday work is useless.
To solve this situation, robotic vacuum is developed exactly for this scenario.
What kind of robotic vacuum?



In order to clean pet hair effectively, there are three key functions a robot vacuum must have come to my mind:

Strong Suction Power
Hands free
Customize cleaning



Strong Suction Power is the priority among priorities
Without strong suction power, no need to talk about the rest, it's the fundamental basics for clean pet hairs.
According to our research, in order to pick up pet hair in only one turn, u need at least 2000pa suction power. Generally speaking, there are many robotic vacuums out there can maintain 2000pa suction power while they are cleaning.
It's not saying the larger suction power a robotic vacuum have the better cleaning result it will get, but it's still a good evaluation tool.
Hands free
The reason for robotic vacuum to be invented is that people are pretty lazy about house work. From American Cleaning Institute, there are more than 52% voted "yes"on most hated daily task. So don't ever need to touch the robotic vacuum is still the key feature a good robotic vacuum must have.

A qualified robotic vacuum need to have auto-recharge and remote control- App control for the current market standard. Common issues robotic vacuums may face are 1. The accuracy for auto-recharge. 2. App control is not intelligent enough or it lacks enough functions.

Customers may find difficult to justify these two functions whether or not good or bad until they have used these two products for a while.
So a trust-worthy blog or media review is quite important.
Customize Cleaning



People like customize stuff because it gives us freedom to choose.
Customize cleaning indeed provides the freedom to clean.
Customize cleaning belongs to one of the important parts of App control.
Major customize cleaning functions are



Schedule cleaning



U can order your robotic vacuum to clean at different time.
Robotic vacuum will return to the charging base once the cleaning is finished.





Map No-go-Zone
In the previous generation robotic vacuums, robotic vacuums would randomly
hit objects and it will perform like "Electronic Retard". With mapping of No-go-zone, you can draw lines on the phone app, then the robotic vacuum will never go there.

After one full turn of cleaning, phone app will save the map routes of the robotic vacuum. In this way, with the saving of clean route, it will keep improving the Navigation Accuracy to make sure robotic vacuum becoming smarter and smarter.
Popular Choice



There are indeed quite some good options out there in the market.
However, ILIFE V9e is the product you will never wanna miss.


ILIFE V9e meets all requirements that a good robotic vacuum needs.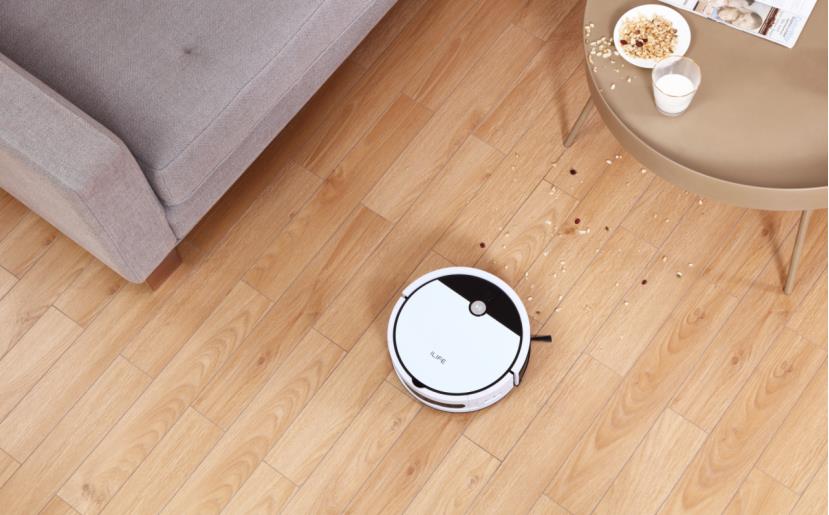 4000

pa extra large suction power.

Double

the normal 2000pa suction power.

Fully APP control

also equipped a remote controller in the package.

Schedule Cleaning, Map no-go-zone, Record maps

and further more.

If you want to choose a good robotic vacuum that specially design for clean pet hairs, ILIFE V9e is waiting for you.




More Blog Articles You May Would Like to Read:
Recent Articles