Our Top 5 Advantages of Robotic Vacuum Cleaner ILIFE A11
Contents:
The pandemic has made us realize the importance of hygiene and cleanliness with our health. For those stuck in the office all day long or occupied with daily routine, you may find it a chore to clean your home spaces and regular house maintenance seems to be difficult if you want to maintain a refreshing and hygienic environment for yourself and your family.
The good news is that robot vacuum cleaners are becoming increasingly common for home cleanup thanks to the advancement of modern technology. If you've yet to hop on board the
robotic vacuum cleaner
bandwagon, now might be a good time for us to introduce your new best friend
ILIFE A11
, it could be a great choice to start your cleaning journey and keep your floors clean and tidy effortlessly. Here are the top five advantages of A11 that you may check in detail.
# 1 Smart 2-in-1 Robot Vacuum with Mopping Function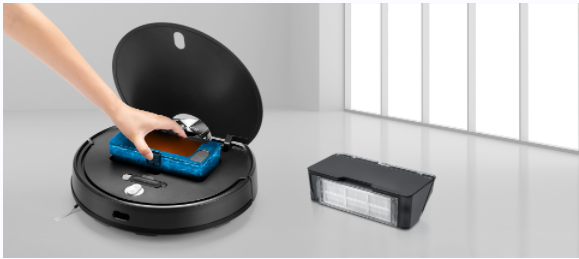 Unlike other robots that ask you to plug in the water tank to mop, our A11 has a real 2-IN-1 tank that consists of a 300ml dustbin and a 200ml water tank to better serve the idea of vacuuming and mopping together. And the backup plan is a 450ml extra dustbin for you to switch. It can focus on specific needs such as carpet cleaning to carry away more messes in one run. For those who have cleaned their own homes before, you know that vacuuming isn't enough and that a good mop will help to ensure your home stays as clean as possible. So with A11, you get a 2-in-1 robot that can vacuum and mop simultaneously.
#2 Intelligent Navigation Technology System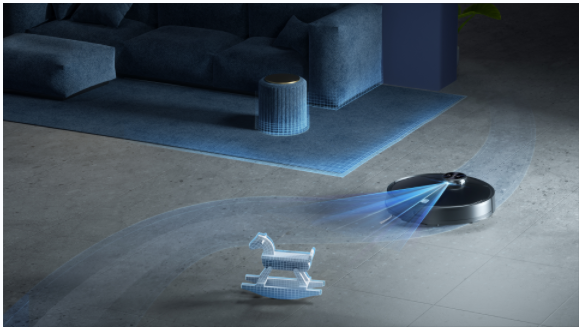 As smart as it is, A11 knows your home well. Advanced LiDAR Technology 2.0 with precise Slam algorithm allows it to scan for 360°, build a precise map, and calculate the best cleaning route without missing any edges and corners. With LDS navigation, A11 will recognize your home and quickly map it to clean your home. "Y" cleaning path imitates hand-mopping with unique left-and-right mopping motion, it will enlarge the coverage up to 85%, making you away from cleaning troubles.
#3 Powerful Suction Performance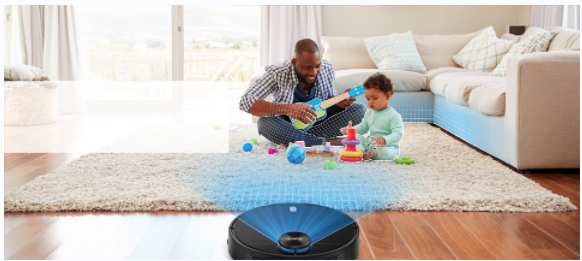 Powered by an advanced NIDEC brushless motor, ILIFE A11 delivers up to 4000Pa incredible suction performance with 4 adjusted power levels to collect all kinds of mess without tangling. This means that it is not only more than capable of picking up obvious and larger dirt and debris, but it will also be able to suck up fine dust that might have settled in your carpets, crumbs from bits of food, and so on.
#4 Smart Features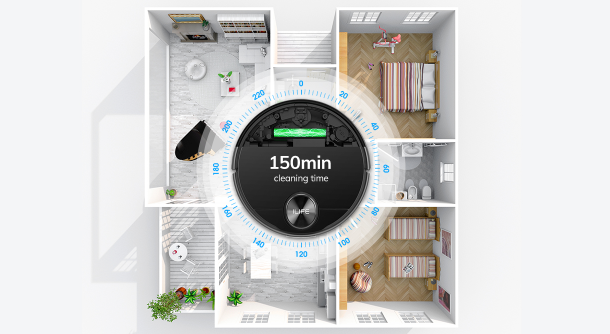 You will find that A11 always takes a round trip: When the power is below 6%, A11 will automatically return to the dock for recharge. And it will resume cleaning where it left after being fully recharged. With one full charge, it can keep cleaning for up to 150mins and clean an area of 2,690 ft², which is about 4 bedrooms. It can also work with Alexa, so controlling it at the tip of your tongue becomes so easy.
#5 Exclusive App Plus Remote Control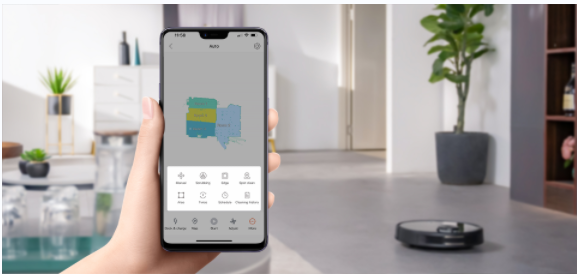 The new exclusive ILIFE VAC App offers easy connection and lets you customize cleaning. App remote control allows you to adjust suction power, customize cleaning areas, set up no-go areas and cleaning schedules, etc. for different scenarios. For example, you can trigger edge cleaning, where the robot only focuses on the edges around your rooms. It will intelligently keep a distance from them if you want to set up an area where you don't need to clean on the APP. All the cleaning cycles with detailed records, such as the time, area, duration, map, etc can also be checked. Keeping things easy to control on a whim becomes like a breeze.
Which One Is Right For You? A11 vs. A10s/A10
As a
carpet vacuum cleaner,
ILIFE launches A11 smart robot vacuum, highlighting its technological progress
. Compared to
ILIFE A10
and
A10s
, it upgrades itself including an improved navigation system, a better mapping feature, and more effective mopping. See the detailed comparison:
A11
A10s/A10
Navigation
Advanced Lidar Navigation 2.0 +SLAM
Lidar Navigation+SLAM
Mapping
Real-time Mapping,
Running Route,
Map-saving,
Selective Cleaning,
Multiple-Floor Mapping
Real-time Mapping,
Running Route,
Map-saving,
Selective Cleaning,
Multiple-Floor Mapping
Clean
4000Pa Suction
Mode: Quiet, Spot, Edge, Max
150mins Working Time
2000Pa Suction
Mode: Auto, Edge, Spot, Max
100mins Working Time
Mop
Vacuum & Mop
300ml dustbin+200ml water tank+extra 450ml dustbin
Vacuum & Mop
450ml dustbin + 300ml water tank


*Only A10s has water tank accessories

Smart
Smart App Control
Works with Alexa
Anti-collision and Anti-Dropping
Self-Charging
Smart App Control
Works with Alexa
Anti-collision and Anti-Dropping
Self-Charging
Hear What Users Said
Our A11 has been selected and tested on CNN as one of
The best robot mops in 2022
. As a global intelligent cleaning company, although our products have entered millions of families, we value our customers' feedback as it's a key factor for our improvement along the journey ahead. We collected the recent dedicated reviews about the product below, therefore you will get an objective perspective to decide if it meets your need.
Overall, ILIFE A11 is absolutely a good investment if you're looking for an upgradable
robotic vacuum and mop
. Don't hesitate to purchase it at our
official website store
where it may occasionally be on sale with mega discounts.
Stay Connected
Ready to stay tuned for new deals and coupons? Make sure you are subscribed to our newsletter to reap first-hand information on exclusive offers. And don't forget to join our community and share your ideas in the discussion.
Instagram: @ ilife_global
Facebook: @iliferobotics
YouTube: @ILIFE Robotics
Twitter: @ILIFEROBOTICS
See you in our next post!
Recent Articles