3 Best Cleaning Essentials to Buy for Your Halloween Party
As fun as Halloween can be, filled with spooky sights, endless amounts of candy, and laughter, it may end up getting a bit messy, especially if a group of trick-or-treaters knocks for candy or a Halloween party with the neighborhood. That means you need to clean the unusual messes like candy particles, pumpkin guts, make-up glitter, etc on the floor, or on the carpet after the party, sounds quite a headache, isn't it?
It's possible that the activity of Halloween-making costumes and decorating will make you too exhausted to truly clean your home after the party. This time, we can try some smart cleaning devices to make a difference. We highly recommend 3 cleaning essentials for you to prepare for a challenging Halloween mess, which will make your post-Halloween cleanup less scary but more enjoyable.
#1 The impressive
robotic vacuum
will clean your floors well without complaining (much).
ILIFE V3s Max
is a new upgraded robotic vacuum based on
V3s Pro
, which is the most popular and media's favorite pick for pet hair cleaning in 2021. V3s Max upgrades itself with improved features including stronger power suction, a larger dustbin, gyro path planning, a mopping system, smart app control available, and compatibility with Amazon Alexa. It cleans your home following an efficient zig-zag route using its advanced gyroscopic navigation, which can help you improve the cleaning efficiency by 30%, compared to the normal cleaning tools on the market. Designed with a 600ml large dustbin and a 200ml water tank to mop the floors while vacuuming, it removes those leftover sparkly, and picking up sticky candy particles or debris after the party becomes easier than ever. You can tell it exactly where you want them to go and where not to bother as you can schedule the cleaning via the App. 2000Pa suction delivers stronger performance if you have a large carpeted area on the floor. Thus, the Max version will be a better choice and you can buy it now at our
Amazon store.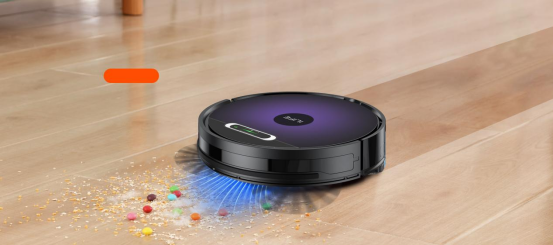 #2
ILIFE A10
performs well on low-pile carpets and hardwood floors. It navigates and maps your home accurately thanks to its intelligent laser scanning, analyzes the floor condition in real-time, adapts to any floor changes, and optimizes the cleaning path. Four cleaning modes-auto, edge, spot, and max-are available. Equipped with a 2-in-1 floating roller brush, it maintains close contact with the floor and adjusts to the uneven surface automatically, easier to pick up dust and debris. The 3-level adjustable water-gentle, standard, and strong---flows quickly loosen and dissolve stubborn stains like melted chocolate bars, gooey caramels, and sticky lollipops after the party. For these localized areas with heavy stains like candy stains on the carpet, you can circle them out on ILIFEHOME APP and turn on the suction boost to clean them intensely. Amazingly, it can get the cleaning job done well for the hidden litter even under furniture, near baseboards, under cabinets, and around toilets. Don't miss out at
our official store
to enjoy efficient cleaning.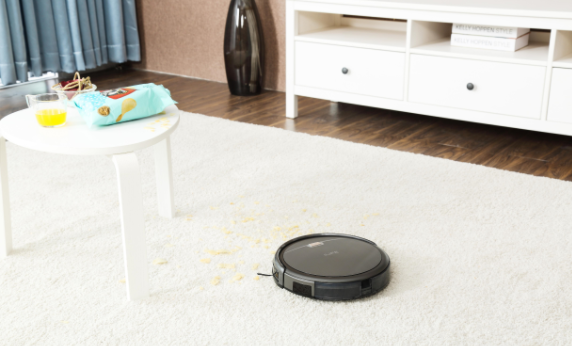 #3 Sometimes, a robot vacuum may not help you solve all the cleaning issues and you may have a plan B like preparing a
wet&dry vacuum cleaner
in case you will have a more viscous variety of mess, like a cup of chili or pumpkin soup. You could try our all-purpose wet&dry vacuum cleaner
L100
, effective on multi-surfaces. It can vacuum, mop, and wash in an all-in-one cleaning cycle, making your floor away from harsh stains and dirty mess. 500ml dirty water tank and 600ml clean water tank will make sure it is always clean water that cleans your floor. Equipped with a strong power motor, it can easily deal with sticky messes like candy stains while vacuuming or mopping on multiple floors. Compared to robot vacuums, it will be easy to be taken anywhere to help you get rid of messy wires and cords, thanks to its lightweight and cordless design. Plus, the smart voice assistant will give you all-around guidance during your house cleaning, more enjoyable! Grab it before the sale ends on our
Aliexpress store
.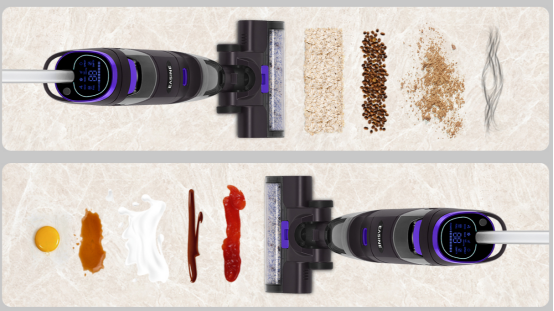 Happy Halloween: Treat yourself to cleaning with ILIFE!
Now you're ready to jump into your Halloween party at least with no fear of stains and mess for the party clean-up.
ILIFE robotic vacuums
can help you dispose of the debris and mess in your home without requiring you to lift a finger, while wet&dry vacuum cleaners can also meet your cleaning need if you prefer the traditional cleaning way.
If chilling after a Halloween party is more your style, now it's time for you to enjoy this Halloween and be generous with your treats: purchase professional vacuum cleaners at
ILIFE's official store
as we're ready to take care of the hard work for you in an efficient way. You'll be impressed at the house cleaning that gives out the best ones!
Stay Connected
Join our community and share your Halloween stories#cleanwithilife in the discussion!
Instagram: @ ilife_global
Facebook: @iliferobotics
YouTube: @ILIFE Robotics
Twitter: @ILIFEROBOTICS
More blogs you would like to read:
Recent Articles