How to Get Your Floor Washing Robot Maintenance? -Take W455 as a Example
Since ILIFE Shine has already released four models of floor washing robots, it is necessary to tell how to maintain it. We will only take the latest one-Shine W455 as an example for a more detailed explanation.
Before that, it is necessary to explain that we are not there to make maintenance because of any malfunction problem but to keep them at their best performance.

Clean the recovery tank --Clean after use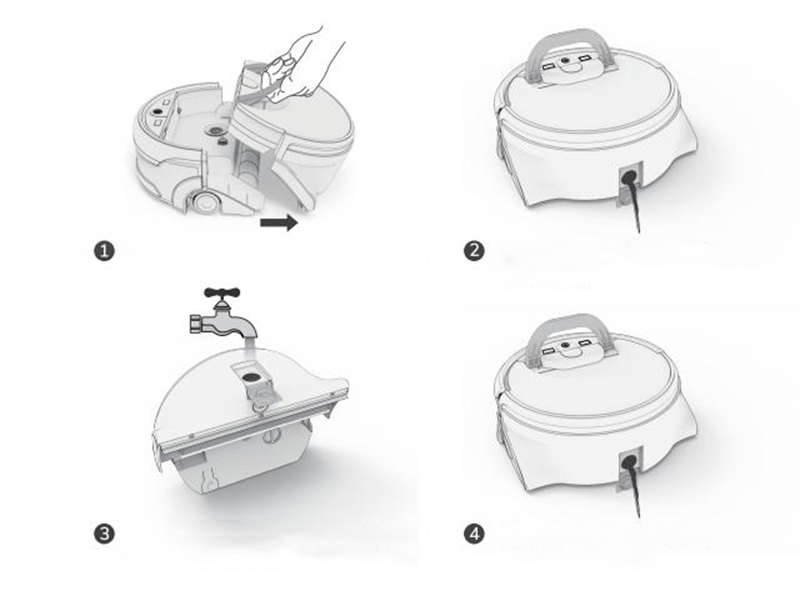 It is advisable to clean the recovery tank up after every use, here are 4 steps to help you do this job methodically:

Step one: detach the integrated eater tank
Step two: Open the cap and empty the waste
Step three: Fill the dirty water tank with clean water, close the cap, and shake it
Step four: Open the cap again and empty the tank

This will help the cleanliness of the recovery tank while wiping out any small debris that can easily get stuck in the crevices which affect the efficiency of the tank.

Clean the main brush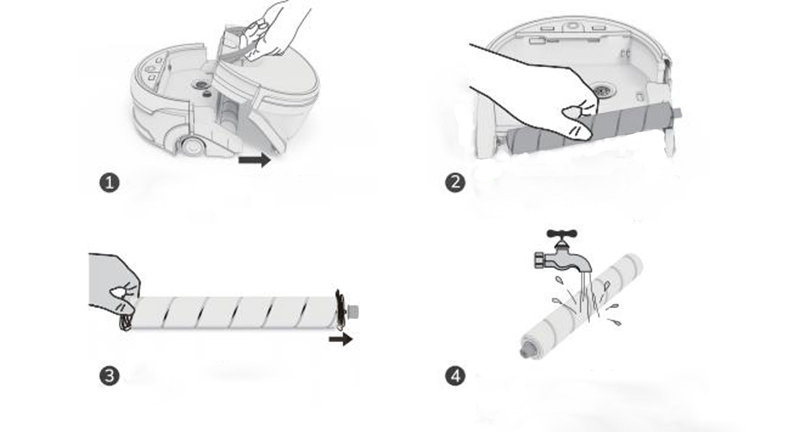 The main brush of W455 is detachable, it is better to clean it once a week, and to replace it per 3-5 months. Before cleaning, you need to remove the integrated water tank, take out the main brush, then rinse with clean water. Here are 4 steps for you to follow:

Step one: Detach the integrated water tank
Step two: Remove the main brush from the robot body
Step three: Remove all the debris on the main brush
Step four: Rinse the main brush with clean water, and dry it before reinstallation.

What calls for special attention is that the water tank is stuck by the snap, click the release button gently when removing, brute force is not advisable.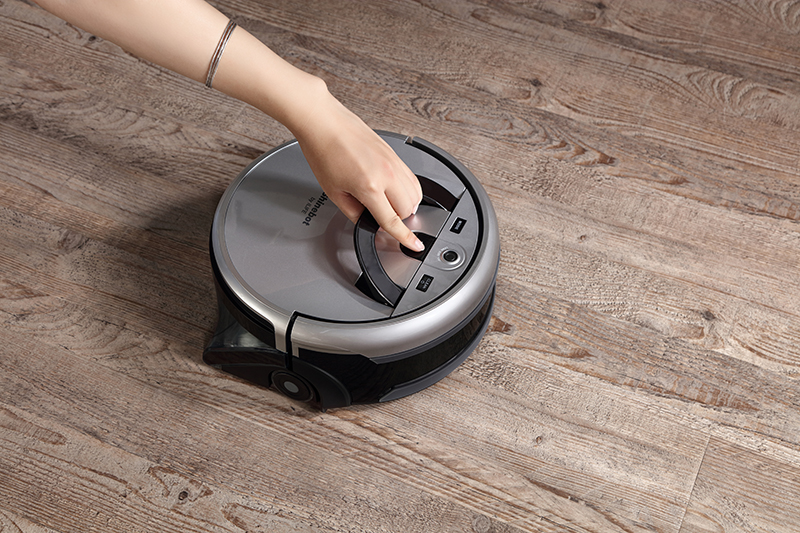 It is relatively easier to clean the filter, all you need to do is remove the filter from the water tank and rinse with water. Here are only 2 steps to carry out.

Step one: Remove the filter
Step two: Rinse it with water
Tip
: Rinse the filter once a week is advisable.

Clean the universal wheel


The universal wheel is a crucial part to keep the robot running fluently. It is necessary to take the wheel in excellent condition. To do a better job of cleaning, here are three steps for you to follow:

Step one: Turn the robot upside down
Step two: Pull the universal wheel out vertically
Step three: Check if there is any hair or debris stuck on it

Notes:

After maintenance, reinstall all components and place the robot on the charging dock.
Please make sure to store the robot in a safe environment.





More Blog Articles You May Would Like to Read:
Recent Articles