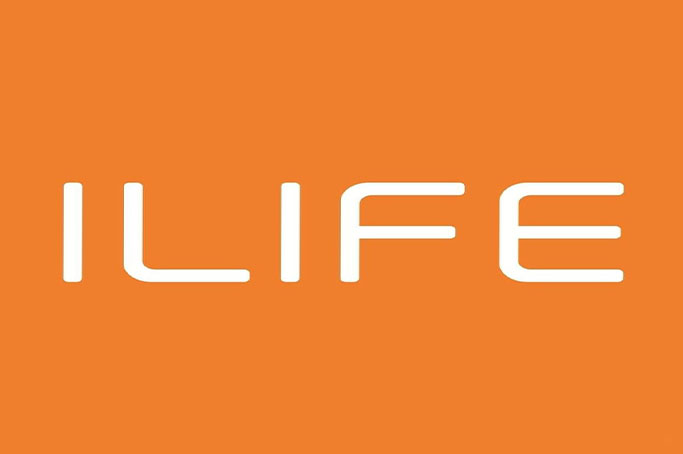 ILIFE: From ODM to Global Consumer Brand
If you are considering a robot vacuum, you may already have ILIFE robots on your wish list. Building its brand from the ground up in Shenzhen, China, ILIFE has expanded its footprint across the globe in just a few years, offering the convenience of intelligent home cleaning technology to consumers from different cultural backgrounds. Now, ILIFE is named one of the leading robot vacuum brands in the global market.
The continuous advancement of AI technology has brought about rapid development of service robot industry in which robot vacuums play a major role. TechNavio, a renowned marketing research company, has recently released a report which predicts a compound annual growth rate of over 13% in the global robot vacuum market by 2021. This matches ILIFE's internal data which shows a robust sales growth of 100% for two consecutive years. Successfully strengthened its competitive position, ILIFE has become one of the major brands in the global robotic vacuum market.
Solid foundation: lay the groundwork for transformation
"ILIFE" may be a new brand to some consumers, but it had been an industry veteran B2B brand before entering the consumer market. Gaining wide recognitions for its technology and design as an ODM (Original Design Manufacturer) for international brands, ILIFE had gradually built a solid foundation for its subsequent development of a full-cycle supply chain involving design, R&D, manufacturing, sales and after sales service.
"Our technological and product design foundations differentiate us from traditional Chinese brands that focus on exports," Chen Guanliang, VP of R&D of ILIFE tells of how the company had transformed from an ODM factory into an international consumer brand. "It isn't unusual that we invest 2-3 years and millions of dollars in the development of a single product. And it isn't uncommon that unsatisfactory product performance leads us to discard the original ideas and start the whole development process over," says Chen. "W400 floor washing robot vacuum launched in the 4th quarter this year is one of these products that found its way to become a member of ILIFE collection through trial and error."
ILIFE invests 10% of its annual revenue into R&D team expansion and robotic cleaning technology advancement. Chen says ILIFE has a team of 300 R&D professionals, accounting for 30% of all employed staff. The team has contributed to over 500 research projects, covering AI navigational algorithm, robot routing system and sensor applications. These projects were incubated in three R&D centers in Shenzhen, Guangzhou and Hong Kong, and realized in two large-scale manufacturing bases in Shenzhen and Dongguan, China. A new 150,000 sqm R&D and manufacturing headquarters in Zhongshan, China is currently under construction and expects to produce 3 million robot vacuum cleaners annually.
ILIFE has adopted a consumer-centric approach in product design and development. Functions are designed to target different market needs – A Series comes with brush rollers for deep cleansing; V Series guarantees superior suction power on hard floorings; Some of the 2-in-1 mopping and vacuuming robots feature water tank with automatic pump pressure controller and mop cloth for automated wet and dry cleaning. This year, an all-new floor washing robot series was launched. Equipped with clean/waste water separation technology, this series offers complete solutions to stubborn household stains in four steps. Subdivided market segmentation enables ILIFE to provide more personalized and practical offerings which have gained favorable market responses from the consumers.
E-commerce: seize and conquer the market
While product quality and technology are internal drivers of the company's rapid growth, an efficient sales infrastructure is the external factor that has established ILIFE's international market presence. When ILIFE first went global, it had tactically chosen international e-commerce platforms as its major sales channels. Greatly reduced sales network costs, this strategy was proven successful in just two years.
2016 saw ILIFE's major sales breakthrough. The e-commerce team positioned ILIFE robots on Amazon's underserved US150-200 range, quickly bringing them to the top 3 bestseller in the category. Setting the first milestone of brand expansion, outstanding sales also marked ILIFE's strategic position on this largest global marketplace.
In 2017, ILIFE debuted on AliExpress, introducing robot vacuums with exceptional functionality and quality at a competitive price to Russia, Spain and Poland. Together with AliExpress's reliable logistic network and after-sale service, ILIFE robots quickly gained positive responses from these new markets. Last year also saw ILIFE become the most sought-after brand to the world's consumers – in AliExpress 11.11 Global Shopping Festival, ILIFE was named the No.1 seller in the home appliance category and "AliExpress 11.11 Top 10 Brands" across the platform. With these impressive achievements, ILIFE has become one of the brands selected to join the AliExpress Chinese brand globalization program.
Meanwhile, ILIFE has been rapidly expanding its brand presence in Western Europe. According to GFK's data, up to June 2018 which was a year after ILIFE entered the German market, ILIFE market share reached 11.5%, ranked the 3rd among all industry players. Following the success in Germany, ILIFE has begun to further penetrate into the European market including Austria, France and the neighboring countries and regions.
Rapid market expansion relies on trustworthy product quality and customer service. To provide comprehensive before, during and after sales services, ILIFE has set up extensive customer support networks in the US, Russia, Germany, Spain, Japan, Israel and New Zealand, to complement the existing support from Amazon and AliExpress.
Modest pricing: AI for everyone
ILIFE's core consumer experience encompasses three principles – affordability, ease of use and quality. Compared to the competitors' products priced US400-500 or even up to US1000, ILIFE has made robot vacuums accessible to everyone at US150-300. The recently launched model A8, for example, is equipped with a live-vision panoramic navigation system for accurate mapping and cleaning route planning. An affordable and user-friendly option to the consumers, A8 is easy to use and maintain, and priced significantly lower than similar products equipped with a camera based navigation system.
ILIFE's core business principle is to make "robotic technology for everyone" through ease of use and approachable pricing. "Robot vacuum is a new high-tech product. All consumer products, whether high-tech or not, must be easy to use," Chen states. "We strive to make our products approachable through 'high quality at a modest price,' making robot vacuum a capable helper for every household who can enjoy a futuristic lifestyle with the convenience brought by AI."