What Do You Need to Know About the ILIFE V80 Max Vacuum Cleaner?--Hard Surface Flooring Expert
In the market for a robot vacuum cleaner best for hard surface flooring while struggled with ultra-fine debris, corners, and cleaning carpet with minimal maintenance? Check out the iLife V80 Max, and you will find what you have long been for.
With a large 750ml dustbin capacity and a 300ml water tank, the budget-friendly V80 Pro is ideal for 2-in-1 vacuuming and mopping hardwood, ultra-low pile area rugs, and stone floors. Instead of inheriting a traditional brush roll, it uses an open vent to suck debris into the system, never worrying about hair-tangled problems. Besides, it is easy to use and set up.



Design



V80 Max is a traditional kind of ILIFE robot vacuum, it has a round body with a glossy black-blue background gradient while it's bumper totally black. It's classical in shape and color, and dirt-proof in outlook. All in all, it isn't absolutely impressive in appearance but in performance and features.



Controls



V80 Max offers you three different ways to pick up:

1. Push buttons on the vacuum itself
2. Remote control
3. Smartphone control; via the ILIFEHOME APP



Pushbuttons


Don't be a picnic if you are a new hand for robot vacuum cleaners. You can let go of the two ways above, and start off or pause a cleaning cycle by pressing the bottom on the top of V80 Max, easy and high efficiency.
There is also a small WIFI icon below the bottom to notice you whether the cleaner has successfully connected a WIFI network.



Remote Control


V80 Max has its own tailored remote control, which acts like any TV remote control. The cleaner can create many different possibilities to surprise its owners via remote control, including:
Start/Stop cleaning button
Forward cleaning button
Right cleaning button
Border cleaning button
Key areas cleaning button
Recharging mode button
Suction changing button(max and normal modes)
Besides, the real-time of a cleaning cycle is visible through the screen on the remote control



Smartphone Control


For the top owners who seek more advanced functions, ILIFEHOME APP is their Mr. Q. From the app, you can:
Start/stop a cleaning cycle
Customize weekly cleaning schedule
Set suction modes
Check cleaning history
View current status
Carry out part maintenance
Change cleaning modes
Real-time positioning robot
Send robot back to recharge



Parameters and Specifications



Product Dimension: 330*330*80mm
Net weight: 2.7kg
Color: Gradient blue
Dustbin capacity: 0.75L

Charging type: Auto Charging / Manual Charging
Cleaning mode: Auto, Spot, Edge, Max
Charging time: < 360min
Cleaning time: > 80min

Grade-ability: 15-degrees
Ability to cross obstacles: ≤ 12mm
Suitability: Tile, hardwood floor, carpet
Power: AC 100-240V (50/60HZ) 25W
Working voltage: 14.4V

Features



Max Suction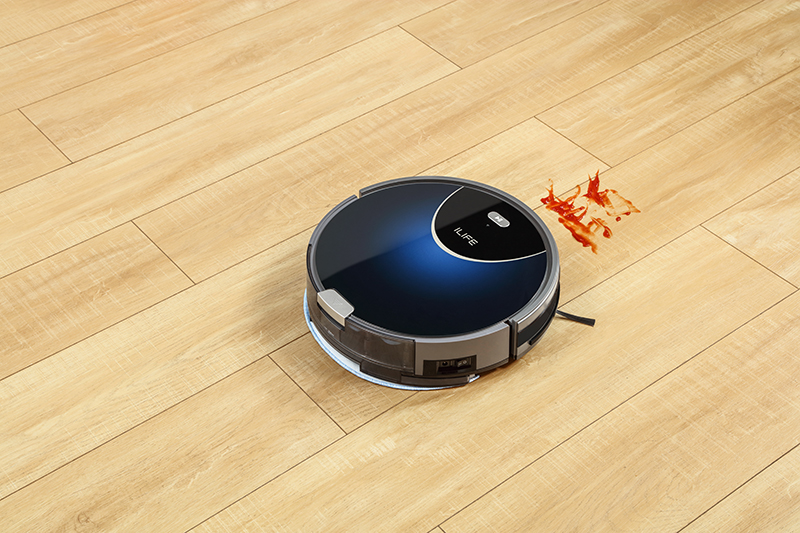 It delivers up to 2000 Pa of powerful suction that effectively removes everything from embedded dust and debris to large particles from low-pile carpets in just a few passes, ensuring cleaner floors in less time.



Dust Bin Capacity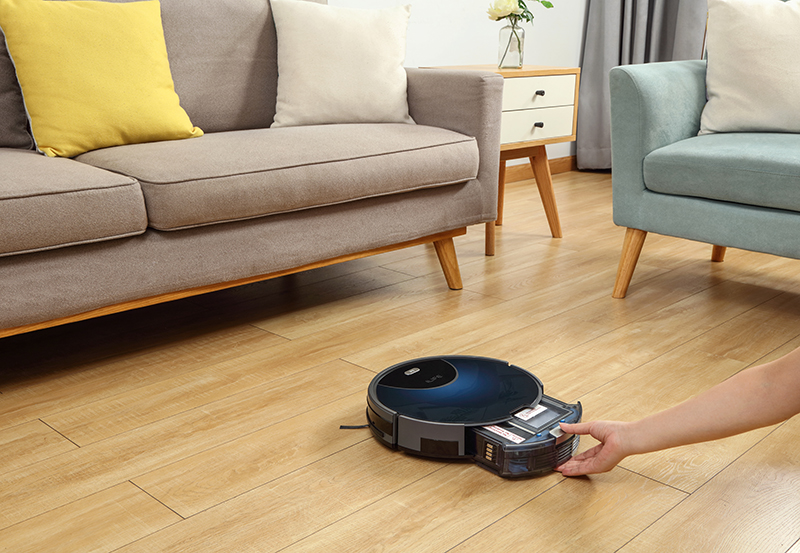 V80 Max is a giant robot due to its impressive dust bin size. Since most dustbins on the market are around 400 to 500 ml in size, its

750ml

capacity of dustbin offers space for an extra filter to get rid of the trash, making itself stand out.



Cleaning Modes


The iLife V80 Max offers 4 cleaning modes for various cycles.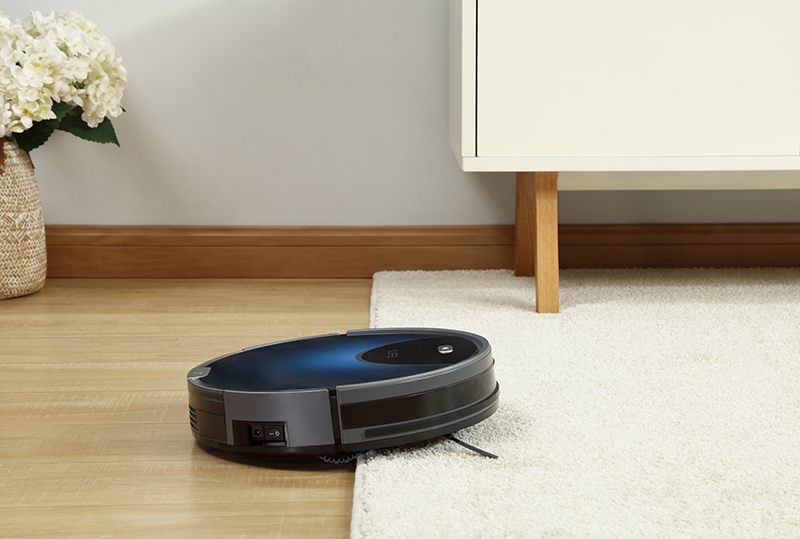 Path Mode (Auto Mode):
Better for intelligently cleaning larger spaces



Edge Mode:


Focus on corners and edges



Spot Mode:


Clean small areas in a radial pattern using the strongest suction



Edge Mode:


Focus on corners and edges



Max Mode:


Provide a more enhanced suction power and improved performance

Tangle-Free Suction Nozzle
As a home assistant, V80 Max keeps its floating suction nozzle touching the ground constantly no matter what the ground is smooth or not while cleaning up dust, crumbs, debris, and hair without tangling.

Since we have talked so much about V80 Max, now

it's

your turn to make a choice and do not remember to give us feedback.





More Blog Articles You May Would Like to Read:
Recent Articles