Brief Introduction of ILIFE V5s Pro --Floor-Friendly Robot Vacuum Cleaner
Have you ever been troubled by floor-cleaning hassle? If yes, then ILIFE V5s Pro is exactly the trouble-shooter that you seek. With high performance and good looks, the cost-effective cleaner who both cleans and mops will get the job done without tedious setup, but being supervised in vacuum mode.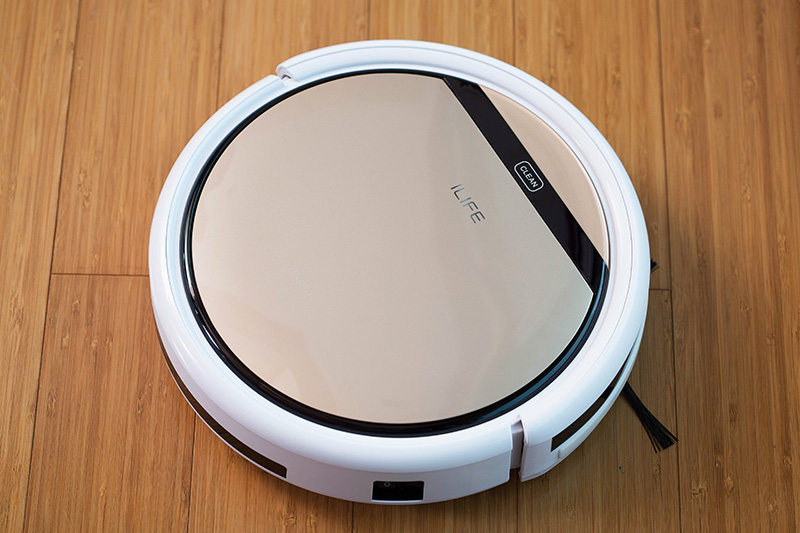 V5sPro is no doubt a cute gadget, and a fabulous ornament of your house. As part of iLife's "Beetles" series, it features a subtle, iPhone-Gold-esque plastic lid surrounded by a black-and-white casing and bumpers. Equipped with two three-pronged brushes and a 3-inch wide suction hole, the V5s Pro does a greater job to funnel dirt into the dustbin in the center of the vac. Besides, its relatively smaller size—only 11.8-inch, frees it to snake around chair legs and other corners, let alone to collect the dirt left in these corners.
Setup


V5s Pro is really a using-friendly vacuum cleaner. It was only designed with a button by purpose and equipped with remote control. Either click the button or use the remote control, you can run the cleaner even make it recycle among different modes, i.e. spot, edge, and the whole floor.

Performance and Characteristics
I-Dropping Technology

A water leak is a FAQ, for which ILIFE has been devoted to seeking new technological breakthroughs, and the I-Dropping Technology that followed. With the new technology, the water tank of V5s pro will stop dispensing water when it ceases mopping. It is beneficial to prevent mechanical overload and floor damage.

Brushless Motor

Unlike most vacuum cleaners on the market, V5sPro is equipped with a brushless motor to help create a relatively quieter and more efficient working environment. In conclusion, it has a higher suction level but a lower working noise especially when the vacuum is mopping.


Multiple Modes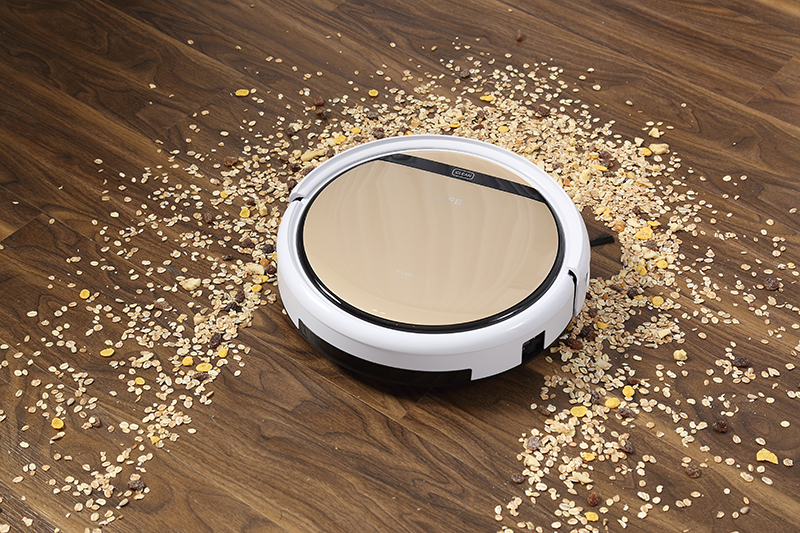 V5sPro offers two suction modes for your options. One is the normal mode with 550 Pa, and the other is the max mode with 1000 Pa. the former is better for getting rid of dust, while the latter is for beans.
Besides, it includes 4 cleaning modes altogether, allowing you to choose based on your needs and preferences.

Full Set of Advanced Sensors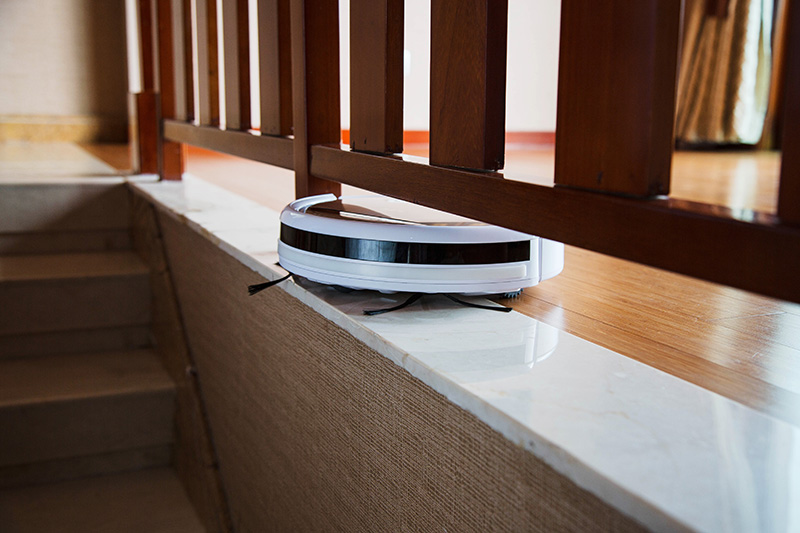 Equipped with advanced sensors, the V5s Pro will make a slight turn to avoid bumping into or touching furniture, walls, or even foot. In addition, it's cliff detection sensors can remind it of any potential possibility of falling downstairs or from a height
Self-Charging Automatically

As a hand-free garget, V5s Pro can even go back to its dock to charge automatically when charging is needed. All this process is totally out of human intervention.


Parameters and Specifications


Product Dimension: 300*300* 81mm
Net weight: 2.2kg
Color: Golden
Dustbin capacity: 300ml

Charging type: Auto Charging / Manual Charging
Cleaning mode: Auto, Spot, Edge, MAX
Charging time: 200-350min
Cleaning time: 90±10min

Grade ability: 15 degrees
Ability to Cross obstacles: ≤10mm
Suitability: Tile, wood, carpet
Power: 100-240V(50/60Hz)


As part of the ILIFE portfolio, the V5s Pro is no doubt a solid choice for a robot vacuum that cleans up and looks cute doing it.





More Blog Articles You May Would Like to Read:
Recent Articles