7 Cheerful Tips to Have Your Best Fall Ever
While the freedom of summer has made way for our fall schedules, what kind of scene will come to your mind for the beautiful fall season? The crisp weather and changing crunchy leaves? Gorgeous seasonal fruits and veggies? Or upcoming holidays for gathering?
Autumn is cozy for new beginnings with so much beauty to be soaked up: Organizing and refreshing home space to enjoy the peace of mind, inviting family or friends to plan outdoor activities and make meaningful connections. Here are our 7 cheerful tips to keep you fall-inspired, you can enjoy the fall chill throughout the season.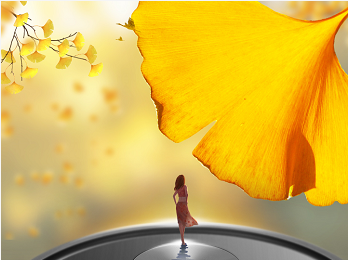 1. Clean your home floor by investing in a
floor washing robot
Giving your home a fall clean can make it sparkle and you'll feel invigorated. After summer's outdoor activities at the beach and frequent hanging by the backyard grill, you might consider preparing your home for a deep, thorough clean. But how do you remove the stubborn grime and stain from your floor?
ILIFE
offers you 2 options of floor washing experience that frees your hands from messy work.
​​​​
Pro for the all-new TidalPower Cleaning system,
W400
cleans stubborn stains thoroughly while protecting your floor. Featured with a whole set of terrain detection sensors. Firstly, W400 dampens the floor with clean water to loosen stubborn stains. Secondly, its ultrafine fiber roller deeply washes the floor with gentle scrubs at a high frequency. Thirdly, dirty water is removed by its superior suction. You can switch to Max mode for stronger suction power. Last but not the least, its scraper wipes off the residues, leaving the floor spotless and your home sparkling.
​​​​​
If your home has complex layouts or a mix of hard floors and carpets,
W450
utilizes its advanced algorithm and built-in gyroscopes to navigate your rooms systematically with its panoview visual. This means you don't have to pick up toys, shoe stuff, etc. before cleaning. It deploys upgraded panoview navigation to pre-plan its cleaning routine based on what it sees to ensure your home floors are deeply cleaned without missing areas. With the mobile app, cleaning is as simple as tapping at your fingertips or saying a voice command.
2. Add a fall vibe with a scented candle
It's often said that scent is most closely associated with memory. Especially seasonal aromas will give you a sense of nostalgia and home. The easiest way to make fall count is to light your room with a seasonal pumpkin spice candle, which makes the process more enjoyable and gives your home space an autumnal attitude. Packed with immersive aromas, you'll feel relaxed in a wholesome atmosphere for long autumn evenings with the warming scent.
3. Learn a new instrument and make a seasonal playlist
Music is so beautiful as it touches our hearts and soul. Playing real songs is what makes playing the piano fun, giving you an anchor of heart flow. A calm music session makes you relax, refocus and enjoy peace of mind. You may shine like a musician at your home anytime for your fall vibe thanks to EASINE Music Stand Light, suitable for learning various musical instruments. It's featured with a metronome, which helps you play accurately and improves learning efficiency and musical awareness. One reviewer wrote: "I like this design with a metronome, feel free to correct me as a beginner! And the lighting effect is very good! Not dazzling!"
4. Prepare a sustainable bag for no longer needed items to donate to the community
After summer, removing no longer items offers a refreshing perspective as it allows you to refocus your purpose and become more organized. A sustainable bag is too good to be true as it is incredibly luxe with a friendly price tag. Tuck this oversized bag into the corner of your living or bedroom and fill it with your cozy home staff. When it's full, you can donate it to people who need these in your community for instant hygge vibes.
5. Cook a meal using your favorite fall ingredients
Making your daily meal to maintain a healthy eating habit can keep you on track this autumn. Have you wondered about using fall ingredients like grapes, apples, and pumpkins to mix with your daily meal such as chicken meats and eggs? Cook meat, eggs, and veggies, and the use of ingredients like fresh grape boosts the nutritional value and adds a nice texture. It will surely offer a delightful sweet accent and vibrant color for your daily cuisine.
6. Treat yourself to new fall sneakers for outdoor activities
The closed-toe fall season is upon us and it means that we're soon due to tap into some suitable shoes. Everyday sneakers are proven classics and are purely for fashion-even doing anything athletic in them for outdoor activities like hiking and traveling. They make your outfit seasonally appropriate and ease the transition into fall when worn with a sock and a trouser.
7. Take a stroll with your family or friends to collect crunchy leaves
The sound crisp leaves make when you step on them may be one of the most beautiful sounds in this season. Take a stroll with your family or friends to collect crunchy leaves as autumn memory like a bookmark. Plus, you would be refreshed if you jumped into a pile of fall leaves before starting your day. Forget your worries and bury any sign of bitterness under the pile to have some autumn fun! Stress-releasing and eco-friendly.
If you find these tips useful, make sure you are subscribed to our newsletter to stay in the loop for access to exclusive offers, news, and more!
Recent Articles