3 Best Budget-friendly Robot Vacuums for Pet Hair Cleaning
As seen on you, our life has changed a lot since COVID-19 in recent years. It seems we tend to stay at home more than usual due to travel restrictions, while we have more time with our cats or dogs for loving company. Is pet hair taking over your home? Are you struggling to clean pet hair? Wondering about smarter ways to rid your home of messy pet hair?

For pet parents, facing various vacuum cleaners to choose from, like robotic vacuums and mops, floor washing robots, wet&dry vacuums, and cordless vacuums, ILIFE robot vacuum and mop will bring you great convenience on a good friendly budget. However, the model you choose makes a difference and the right one will keep your home spotless and reduce allergens. Here we've rounded up the 3 best robot vacuums for your reference. Read about our top picks below.


#1 Powerful Vacuum Robot for Pet Hair-V3s Pro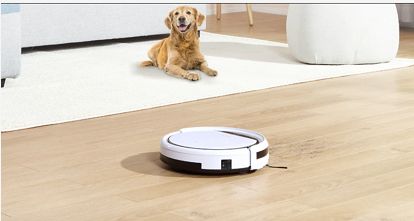 The top recommendation must be our best seller ILIFE V3s Pro. As a pet-friendly helper, its double filters can effectively separate dirt from debris, quickly picking up dirt, dust, hair, and fur without tangling. Edge, Auto, Spot, and Schedule cleaning modes can meet your cleaning needs. When the battery runs low, it automatically returns to its charging dock for recharge. Featured with advanced sensors, it can avoid obstacles, prevent drop-offs and reach under most furniture. That's Why ILIFE V3s Pro Is Media's Favorite Pick For Pet Hair Cleaning In 2021


#2 Clean the Floor in a Smart and Powerful Way-V80 Max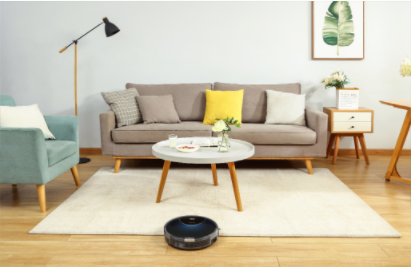 V80 Max is outstanding with its strong motor that captures a ton of trash and debris. The optimized Nidec brushless motor ensures the vacuum work quietly with a longer lifespan. Plus, equipped with a floating tangle-free suction nozzle, it cleans dust, debris, and hair without tangling effectively. Path, Spot, Edge, and Max modes will satisfy your various needs by customizing the schedule on App. The weekly schedule allows it to start cleaning at every day's presetting time. No need to control the robot with a remote control like V3s Pro as all operations can be done via ILIFEHOME App.


#3 Upgraded Cleaning Performance with Smart Gyro Path Planning-V3s Max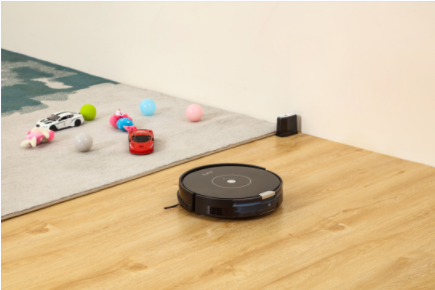 If you have hard floors, you know that mopping and vacuuming are often a two-step process. Thankfully, our V3s Max does both at the same time. What sets V3s Max apart from V3s Pro and V80 Max is that it has an external 200ml water tank to mop the floors while vacuuming, improving your cleaning efficiency. Boasting advanced gyroscopic navigation, it cleans your home in efficient path planning.

Sometimes, it's so frustrating to clean the vacuum when being filled up with trash in the dustbin. To fix this, ILIFE innovated the dust bag as a container for trash collection, thus keeping the peak performance of the robot while cleaning. You'll be stunned at how it cleans your hard-to-reach areas like at the bottom of furniture even as low as 76 mm with its ultra-thin body. It's also compatible with voice assistants, just a quick "Hey Alexa" to start your smart lifestyle.


Let's Make a Comparison to See What's More Suitable for You.

Generally speaking, the three vacuum cleaners are skinny for your home and pets. To help you make the wisest decision, we've outlined these details and compared the overall features in the below table. You will get a comprehensive insight into what you can expect before purchasing.
V3s Pro
V80 Max
V3s Max
Clean

Powerful Tangle-free Pet Hair Suction

300ml Dustbin

Edge, Auto, Spot, and Schedule

2000Pa Powerful Suction

750ml Dustbin

Path, Spot, Edge, and Max

Tangle-free Suction Nozzle

2000Pa Powerful Suction

600ml Dustbin+1.0L Dusbin Bag

Path, Spot, Edge, and Max

Anti-tangle Suction Nozzle

Mop

Mop: Support Mopping Function

Vacuum and mop at the same time

Smart

Anti-Collision &Anti-Dropping

Auto-Charge

Smart Mapping

Easy Operation with Remote or Panel

Anti-Collision &Anti-Dropping

Auto-Charge

Smart Mapping

App control

Anti-Collision &Anti-Dropping

Auto-Charge

Smart Mapping

App control

Works with Alexa



How to Choose Your Right Vacuum Cleaner?

When choosing which vacuum cleaner is right for you, you may consider many factors like brands, features, functions, models, budget, etc. But sometimes a higher price tag doesn't always mean better quality. In a word, this is up to what you prefer, aesthetics and convenience-wise.

Robotic vacuums work with peculiar features that make them outstanding. Such features may include suction power, App control, mapping, cleaning time, etc. You may check the model first and purchase one with the ideal features you need most for your home and pets. If you need a robot vacuum and mop, this time we bet you surely don't wanna miss our newly hottie ILIFE V3s Max. Hit it, you deserve the best.
Recent Articles