10 Best Household Devices to Smart Your Home for 2022
As COVID-19 emerged, when it comes to household devices, safety, security, convenience, and health are becoming more crucial to smart home wellness for us. We've already so accustomed to smartphones and laptops that we cannot live without them. In the era of science and technology, have you wondered if you can enter into a new stage: digitizing your whole home system with a slew of smart home devices like a
vacuum robot
?
How Do You Define A Smart Home?
Gone are the days of a repeatedly time-consuming manual chore with the inconvenience! Occupied with a daily routine from work, you have to run a household requiring time and energy back home. It seems that 24 hours in a day simply aren't enough, but good smart home devices will help you save so much time that you can focus on what matters to you, meanwhile enjoy high-tech convenience just at your home. Reach for our super useful picks that will make running your home like a breeze and your life easier.
#1 Robot Vacuum and Mop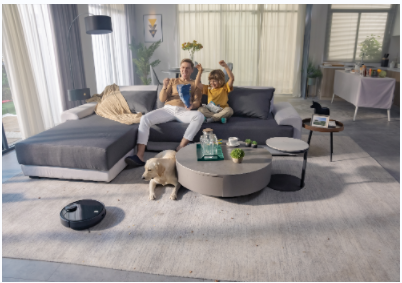 Can't spend another minute vacuuming or mopping on your floor carpet? The best 2022 vacuum cleaner for carpets would be our
ILIFE A11
.
It offers a comprehensive set of features keeping your floors as clean as possible with a friendly budget worth every penny. The most remarkable feature is its advanced LiDAR Technology 2.0 with a precise slam algorithm which allows the robot to quickly scan and offer the best cleaning routes without missing any edges and corners. It's engineered to intelligently map out the rooms of your home in the "Y" cleaning path with its unique left-and-right hand mopping simulation, rather than simply bumping into everything to figure out a path. Equipped with an advanced brushless motor, it provides up to 4000Pa powerful suction with 4 adjusted power levels to clean all kinds of mess without any tangling issues. You can customize cleaning with multiple modes via the exclusive ILIFEHOME APP anytime and anywhere.
#2 Wet and Dry Vacuum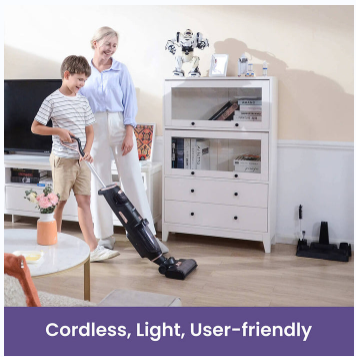 You can't go wrong with our
ILIFE W100
. The great thing about the lightweight cordless cleaner is that it performs functions of vacuuming, mopping, and washing in one cleaning cycle. That means you can vacuum up hair, harsh stains, dirty mess, and crumbs as you mop your floors. Plus, it has a dual-separated tank system that keeps fresh water separate from the dirty water while you mop without secondary pollution. Surprisingly, the smart feature of voice assistant gives you all-around user guidance and reminds you of something important.
#3 EASINE Professional LED Piano Lamp with Metronome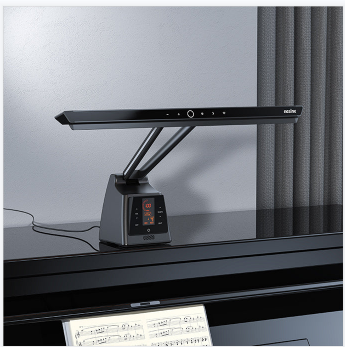 Are you dreaming about a tailor-made piano lamp with an intriguingly intelligent design? Now you can grab EASINE Professional LED Piano Lamp, well-known for its professional illumination, lighting settings to fit users' needs, and wide coverage with adjustable angles. With 30 light color schemes to choose from 5 light modes times 6 brightness levels to adjust the change of natural light, color temperature can be adjusted freely from 2700K to 5700K, rendering true restored color. It safeguards your eyes with flicker-free, low blue light and high color-rendering proficiency, ideal for individuals who learn various musical instruments and home lighting for lengthy periods. It distinguishes itself with a metronome from common piano lamps, applicable to a variety of musical instruments, which will help you play accurately, and improve learning efficiency and musical awareness.
#4 Philips Hue White and Color Ambiance A19 E26 LED Smart Bulb
These high-quality bulbs are reliable with the incredible response to voice commands from Google Assistant and Alexa. While Bluetooth compatible, it works with your Hue Hub and can be seamlessly integrated into your current Hue Ecosystem. You can control up to 50 smart lights throughout your home (even outdoors). Make your day with preset light recipes, to get you energized in the morning and wind you down after a long day. The White ambiance range offers 50,000 shades of warm white light and cool daylight as well as instant wireless dimming.
#5 Echo Show 10 (3rd Gen) | HD smart display with motion and Alexa
This upgraded Alexa by Amazon boasts a 10.1" HD screen allowing for video calls, recipes, shows, entertainment, and smart home controls and can pair with our ILIFE robot vacuums like
A10s Robotic Vacuum
Cleaner
,
V3s Max R
obot Vacuum and Mop
,
etc. It makes the smart home simple and fun-set up compatible Zigbee devices or smart products without a separate hub. Then you can ask Alexa to play your favorite shows, music, and podcasts from Prime Video, Netflix, Amazon Music, Spotify, and more.
#6 Ring Video Doorbell 4-improved 4-second color video previews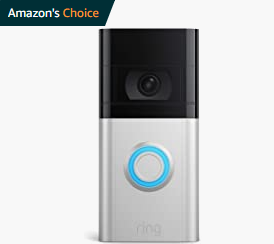 When someone knocks on the door if you're alone at home at night, how do you feel? are you frightened? Install the Ring Video Doorbell and it will provide you with a safety surveillance system for your home. No matter where you are in the world, it lets you see, hear, and speak to visitors at your front door, and offers motion detection and smartphone alerts so you will never be in the dark if someone approaches your porch. Connect it with Alexa for hands-free monitoring and convenience. When you ask Alexa to talk to your front door, you can capture everything on the camera.
#7 Blink Mini-Compact indoor plug-in security camera
The best seller on Amazon would be the compact indoor plug-in smart security camera Blink Mini. To keep things easy to control on a whim, if you have an Alexa or Google Assistant at home, connecting the security camera will let you receive notifications and give voice commands whenever you're at home or away from home. The smart display will allow you to live-stream your chosen home area to keep an eye on things anytime and anywhere via an exclusive App, making it one of the most useful smart home gadgets.
#8 Belkin SoundForm Elite Hi-Fi Smart Speaker+Wireless Charger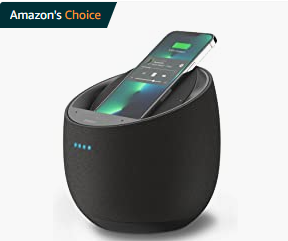 This Belkin delivers incredible sound quality with absolute fidelity and exceptional performance. Wanna deep and powerful bass audio experience? Use Alexa to play music and more - just by using your voice. Alexa can help you get more out of the things you already love and explore new possibilities you've never imagined. Sound good? As amazing as it is! The takeaway should be that it is a good buy on Amazon: fast, convenient, and wireless charging while feeling the bass and all the audio details at any volume.
#9 Sony HT-A9 7.1.4ch High-Performance Home Theater Speaker System
Sony's proprietary technology offers a much wider and more immersive sound field and it provides a listening environment that seems to expand beyond the walls. HT-A9's speakers wireless connects to the control box, allowing you to place them anywhere in the room. It also supports audio streaming via Bluetooth, Wi-Fi, Chromecast built-in, Spotify Connect, and Apple AirPlay2. You will feel your favorite movies and games are even more thrilling as if in the cinema.
#10 iHealth No-Touch Forehead Thermometer
This iHealth thermometer is designed for all ages, ranging from babies to the elderly. With a built-in infrared temperature sensor, it can read a person's body temperature within 1.18 inches from the center of the forehead without physically touching it. When the temperature is read, the device gives a gentle vibration notification to the holding hand with no beeps or buzzes. Simple, fast, clear, and quiet, absolutely an ideal choice for at-home use.
About ILIFE
Founded in 2010,
ILIFE Technology
is an intelligent cleaning company focused on smart cleaning products including
robotic vacuum and mop, floor washing robots, wet and dry vacuums, and cordless stick/handheld vacuums. Let's stay tuned for more on
Instagram
,
Facebook
,
Youtube
,
and
Twitter
.
ILIFE media contact:
media@iliferobot.com
Recent Articles