Want to be a better
money-maker?

Take one more step NOW!
Join Now >
Why join ILIFE Affiliate Program
ILIFE Affiliate program is created to let our selected media or content creators earn
high rate of commissions at the same time promote ILIFE as a brand.
By joining, you could earn up to 10% commission rate.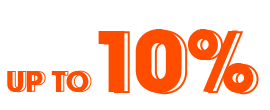 5~10% commission rate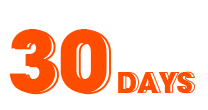 30 days cookie life

Special coupon
How to earn?
1
Click "Apply Now" button below
2
Share the affiliate link on your available online platforms.
3
Wait for the confirmation of order
Apply the link
Share the affiliate link
confirm the order
Get commission
Apply Now >
Remark: ILIFE is a member of shareAsale, so before apply,
please make sure you are a member of shareasale and follow all of the rules.
Online platforms
including but not limited to :

Forums

Coupon sites

Product Reviews

Social Media Platforms

Blogs

Tech sites

Shopping guides

Home/Life style sites
If you have any questions related to our program,
Please feel free to contact us
media@iliferobot.com
Q&A
What is a Affiliate program?
Affiliate program is a type of performance -based marketing in which a business rewards one or more affiliates for each visitor or customer bought by the affiliate's own marketing efforts.
How do I earn commission?
Step1:
Apply for the Affiliate program and sign up as an affiliate.
Step2:
Get the Affiliate links, once the order is confirmed from the Affiliate links, watch commissions roll in.
What types of promotion are not permitted?
To make sure our programme is healthy and fair, there are several promotion types are not permitted, including but not limited to the following :

1)False links: The use of illegal means to tamper with the target user link.
2) Creation of programs or scripts to simulate genuine purchase patterns.
3) Persistent popups and full screen popups.
4) Hiding links under other content.
5) Putting links directly into search engines, including but not limited to Google, Yahoo, and Bing.
6) Tricking people into clicking links.
7) Creating seemingly official ILIFE websites in order to mislead people into purchasing.
8) Any actions in violation of ILIFE Affiliate Program terms.

ILIFE has the right to penalize those who violate the ILIFE Affiliate Program agreement.
How do I get started?
To get started, click the Apply now link to join the ILIFE Affiliate Program.
Note:
All rights of explanation are reserved by ILIFE.