V7s Plus
Robot Vacuum Cleaner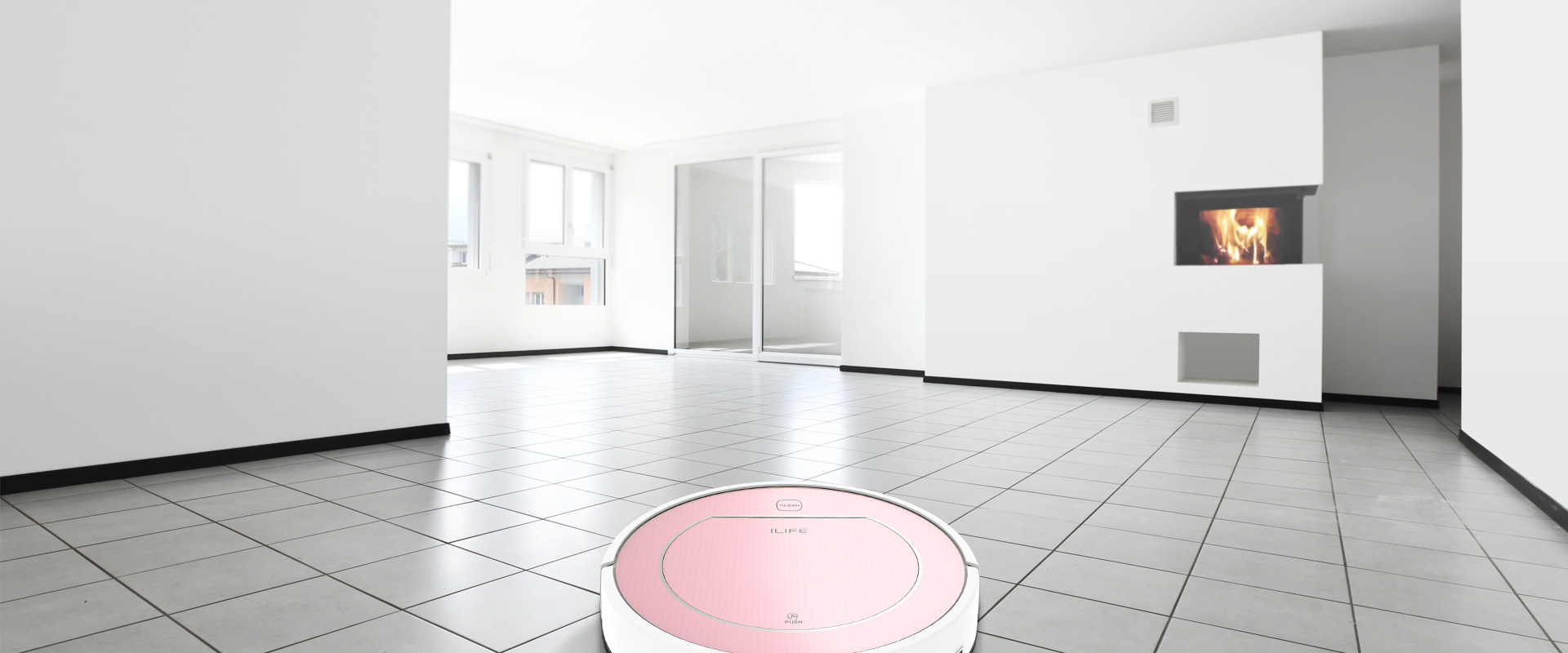 V7s Plus vacuuming & mopping robot
Clean debris, stains and dirt in multiple rooms and large spaces.
" "

Love at first sight!!!
I'm so glad I found this vacuum. It was easy to set up and I love that it can both
vacuum and "damp" mop. I have continued to be impressed with "Gretchen"
as my husband had now named her. The vacuum is very quite and
does a great job.
-Virginia Stricklandon December 5, 2016

" "

Powerful little robot!
Not only is this a powerful little machine, the customer service is excellent! I gave
away my regular vacuum cleaner and will now also get rid of my swiffer.
This does it all very well. Love getting my floor mopped while
I do something else more fun. -Lisa Robertson July 14, 2016

" "

Happy with ILife V7s Plus!!
I am very happy with this purchase! I have 2 other brands which is good but
very loud....and cost more. Took a gamble on this one Ilife and could not be
happier. Not only does it do the job, but does in QUIETLY... -Helyn Cornilleon May 31, 2016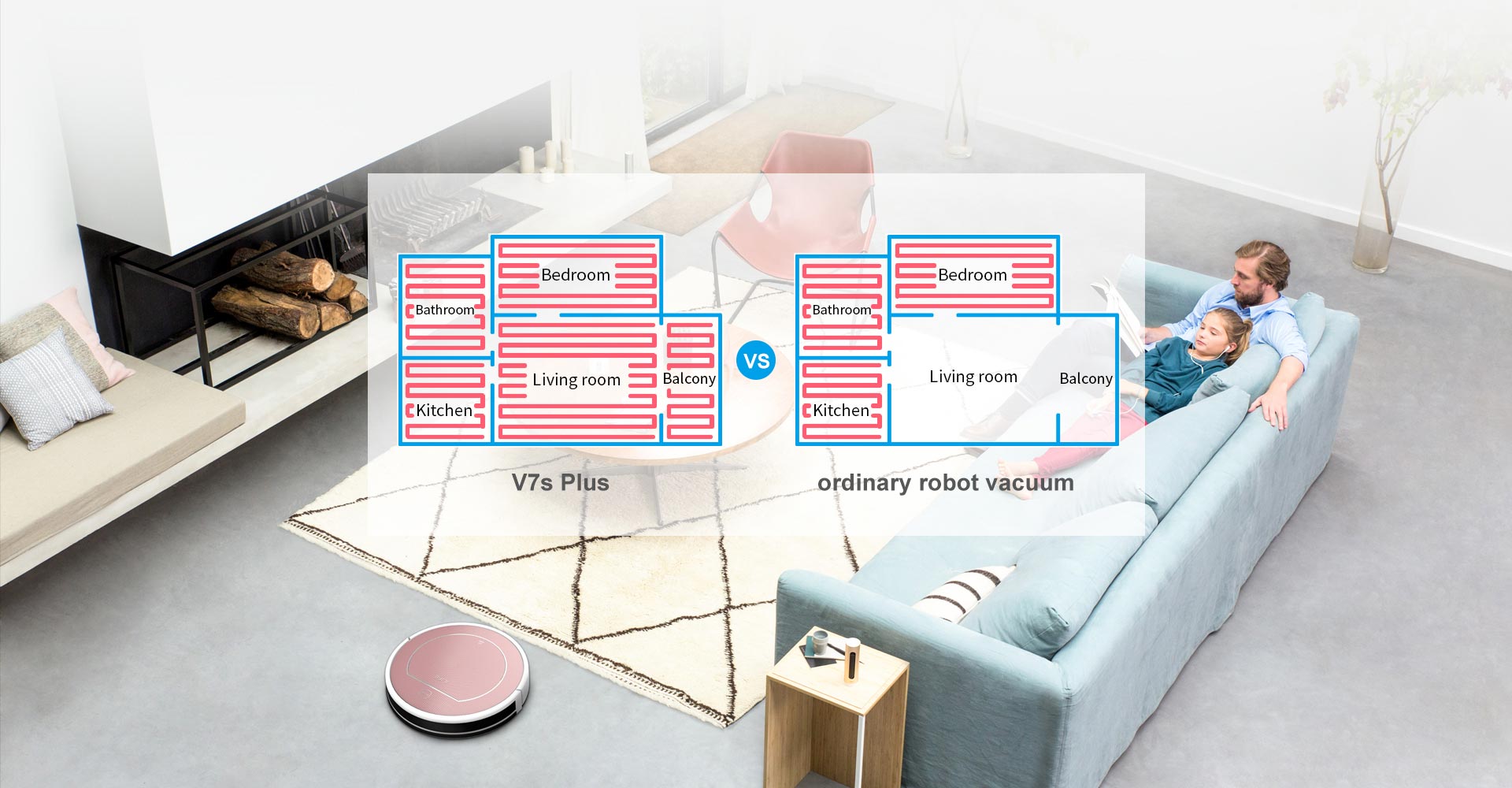 Why can't most robot vacuums clean stains and dirt effectively in a large space?
Most vacuuming or mopping robots have a low capacity battery that requires a long charging time.
Equipped with upgraded parts, V7s Plus can effectively vacuum and mop a large space.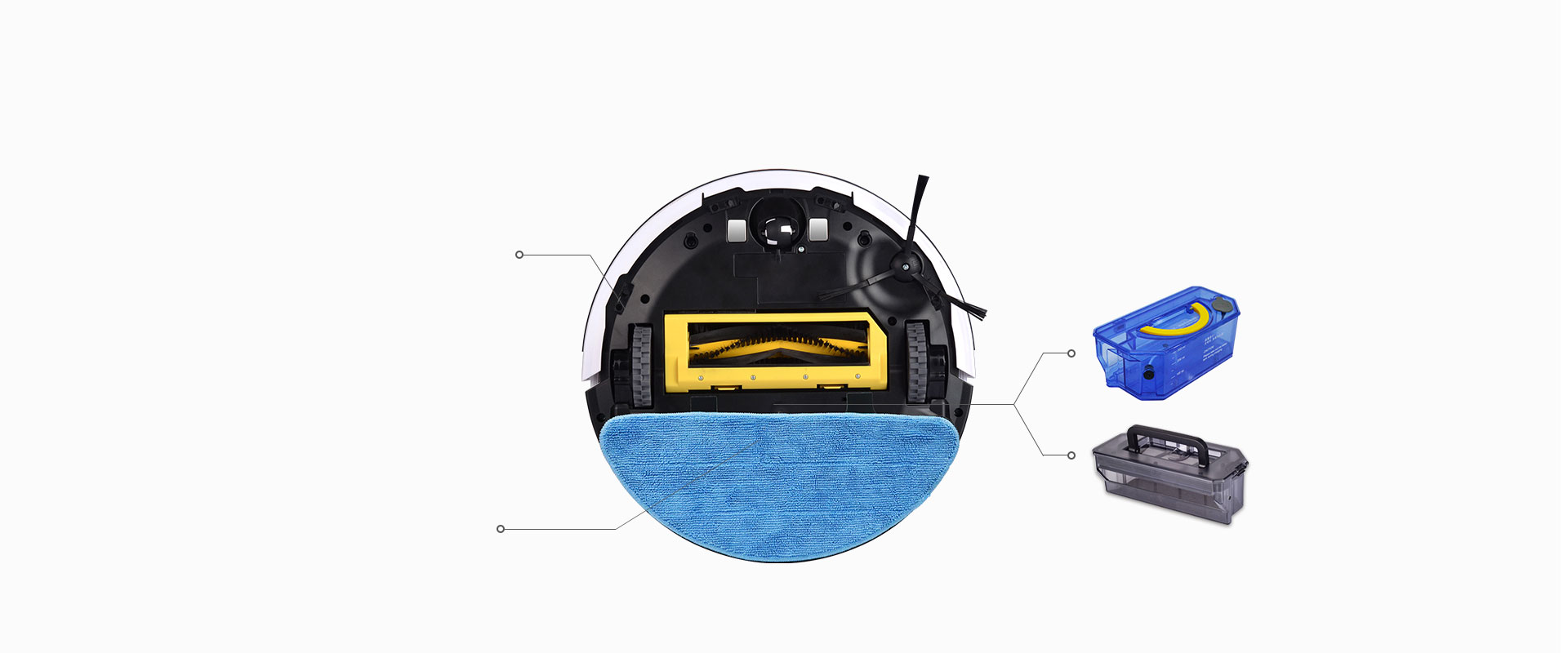 Bigger parts, better performance
RoadRover wheels
They can easily climb a 15 slope and ride over most obstacles.
Microfiber mop cloth
The extra large 77.5 sq in microfiber cloth removes stains and dirt powerfully removes stains and dirt and won't damage the floor.
Water tank and dustbin
300mL dustbin and water tank,
twice as larger than other robots,
allows V7s to cover a space over 2100 sq ft.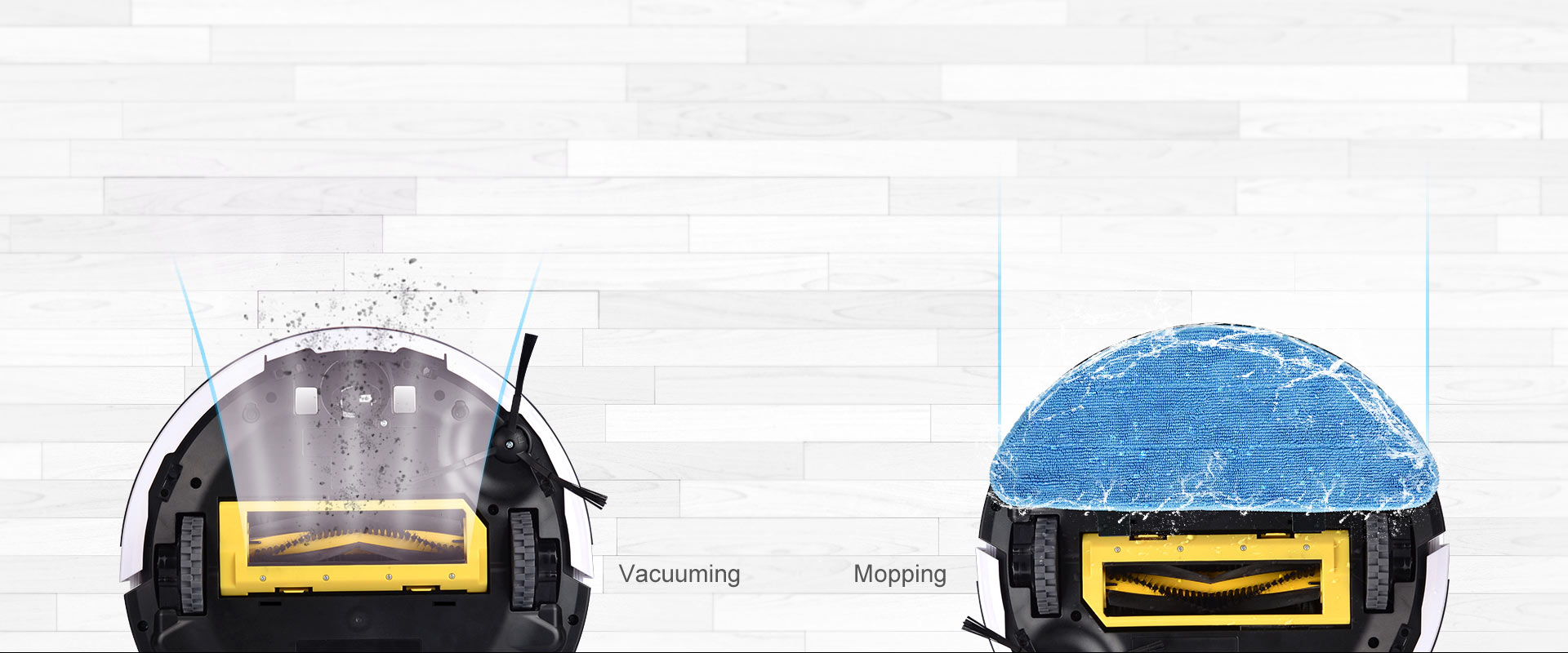 One robot, two cleaning patterns
V7s Plus has two cleaning modes: vacuuming and mopping.
Dirt and dust can be easily extracted by a combo of brush and suction into the dustbin.
Stains are effectively removed by the microfiber mop cloth.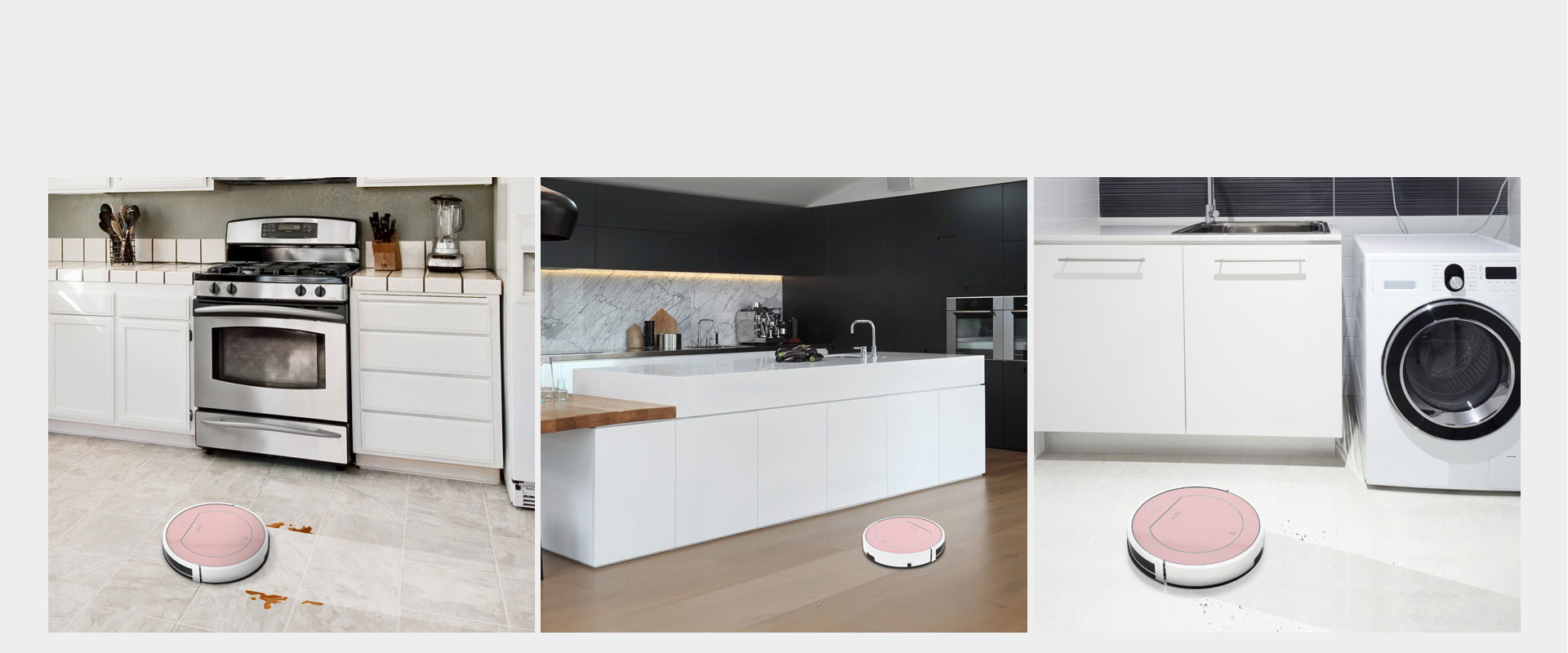 Clean effectively in large spaces
With bigger parts, V7s Plus can vacuum and mop dust, dirt and stains hidden in kitchen and other large spaces more effectively.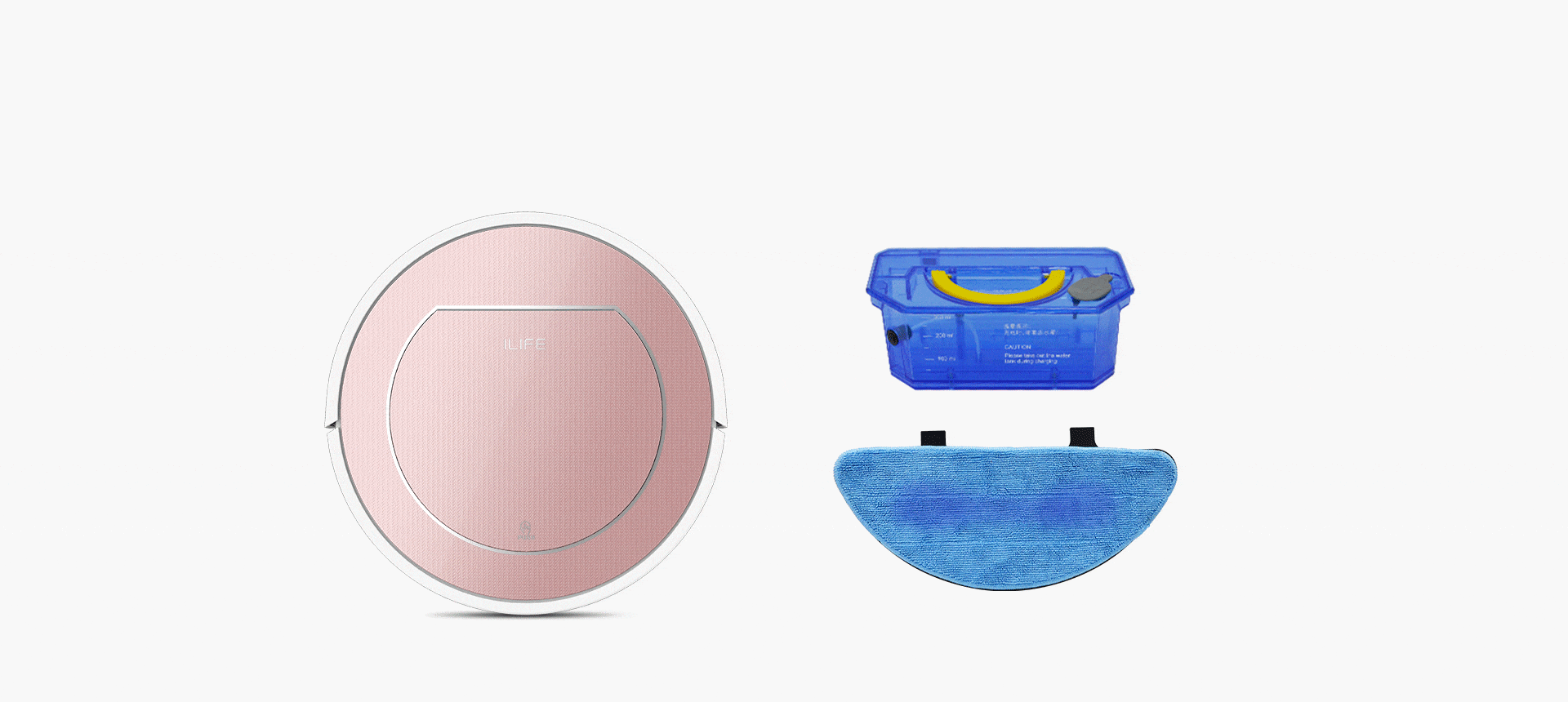 i-Dropping Technology
i-Dropping water tank sprinkles the floor only when V7s Plus is moving, minimizing water consumption for a thorough wet clean. To prevent mechanical overload and floor damage, the water tank stops dispensing water as the robot stops at a spot for mopping.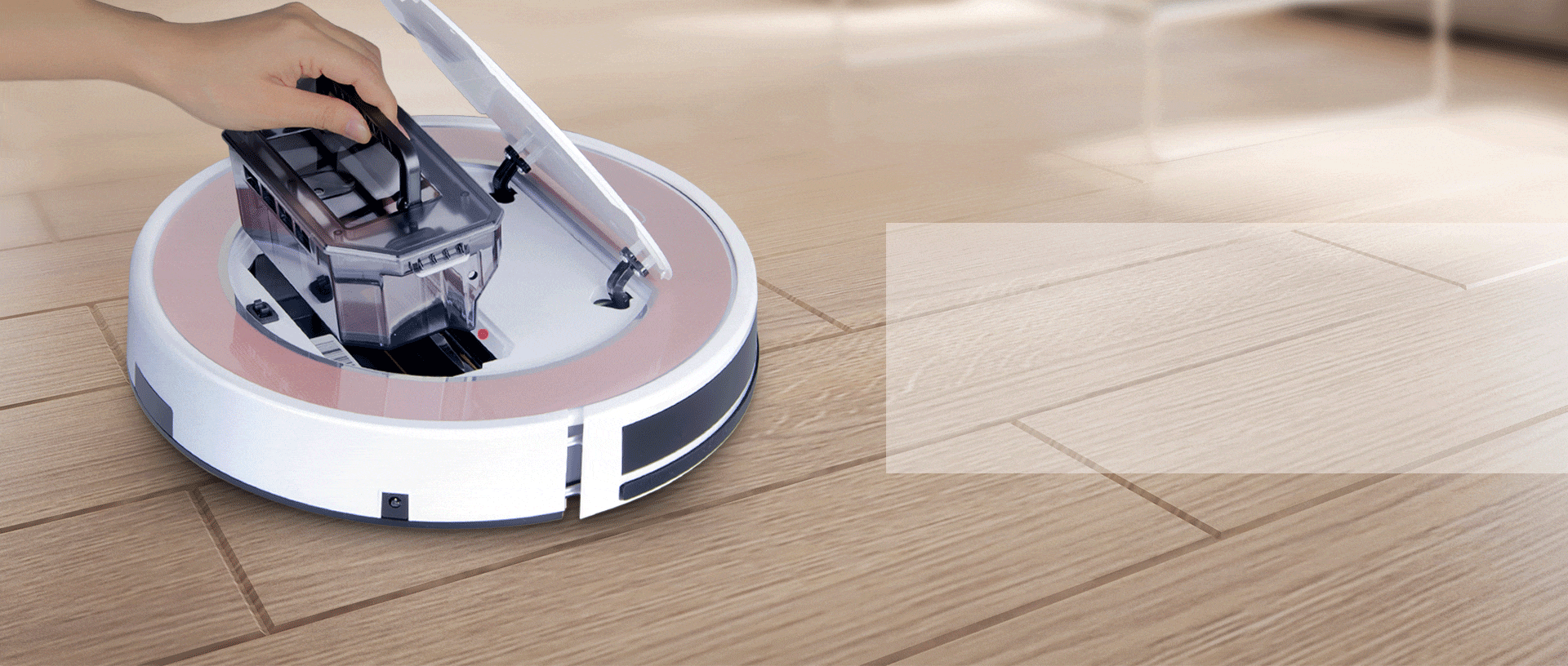 Smart dustbin detector
Smart dustbin detection technology alerts you when the
dustbin isn't installed to prevent the robot from
sucking dirt in, causing mechanical damage.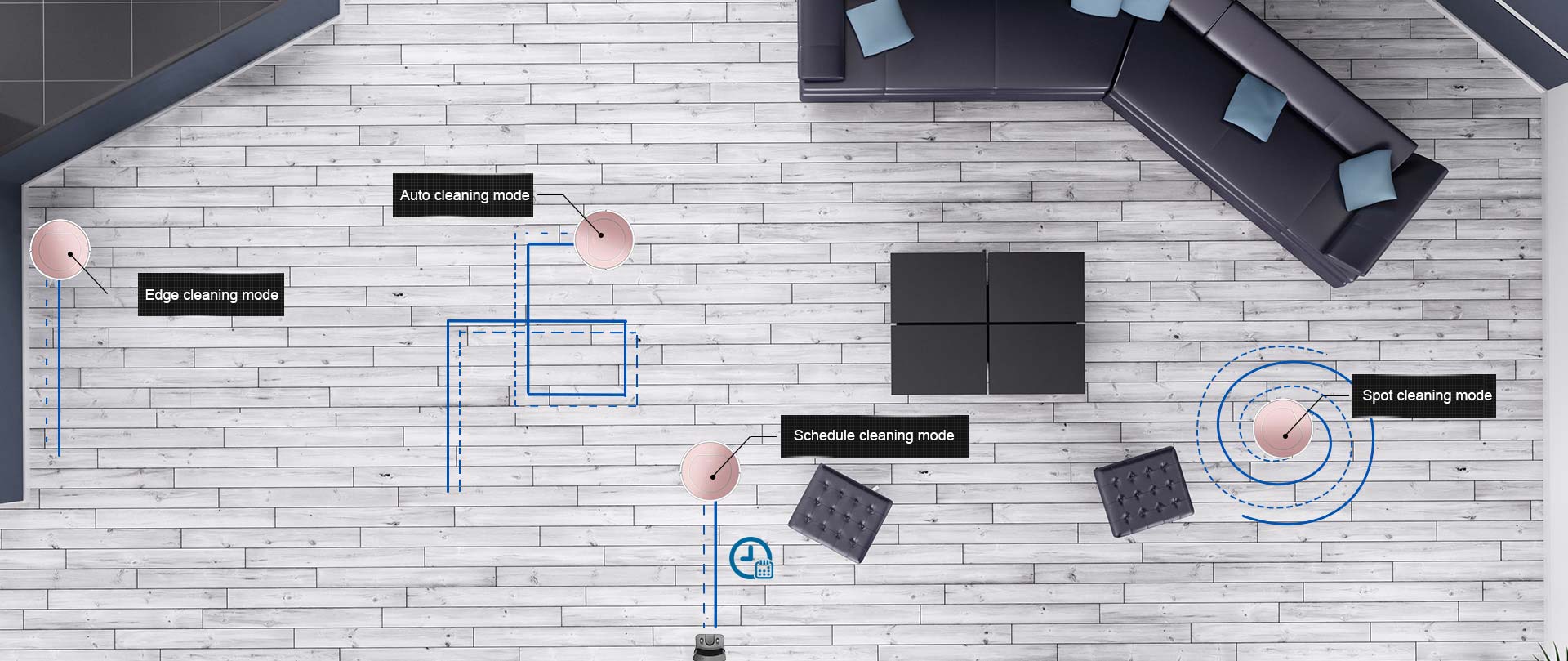 Multiple cleaning modes
4 cleaning modes are designed to suit different needs: Auto mode for automatic cleaning;
Edge mode for corners and edges; Spot mode for specific areas; and schedule mode for preset cleaning.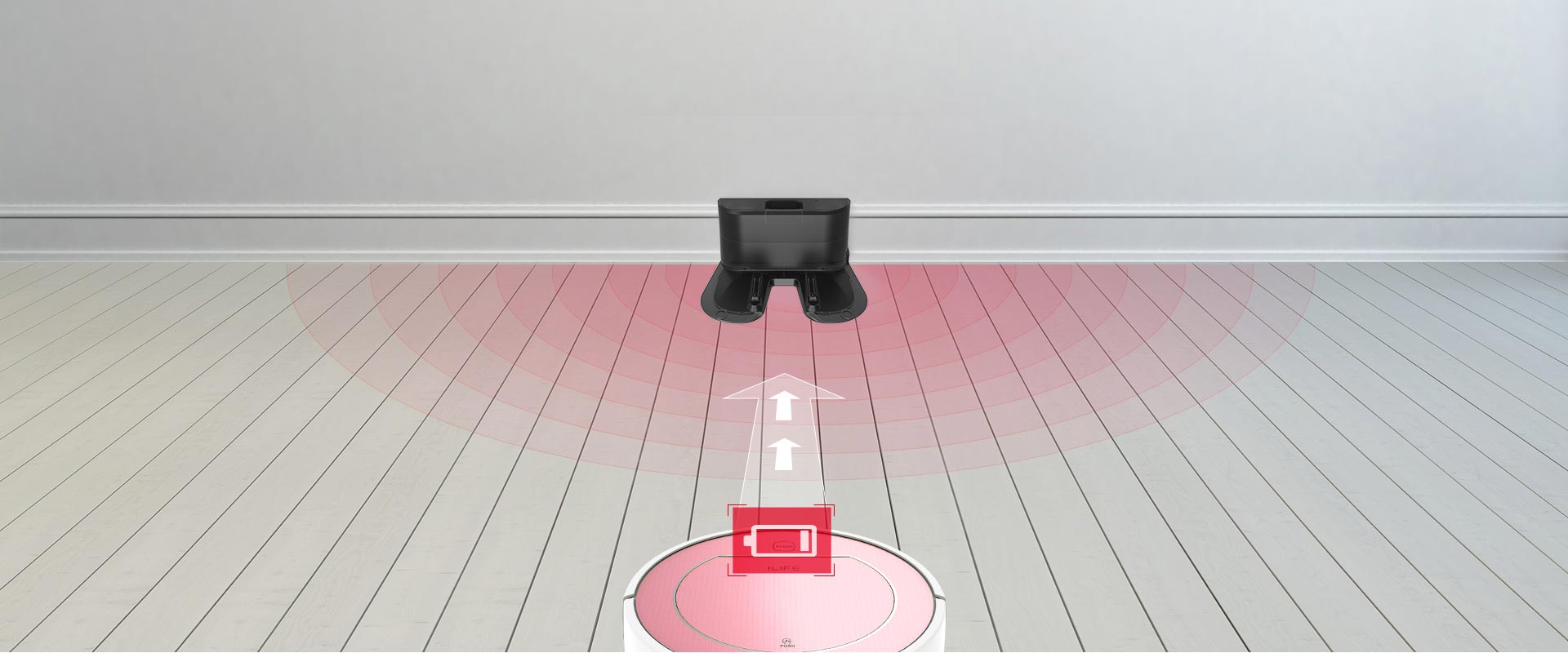 Automatic dock and charging
V7s Plus works up to 120mins and automatically goes back to its charging dock for recharge.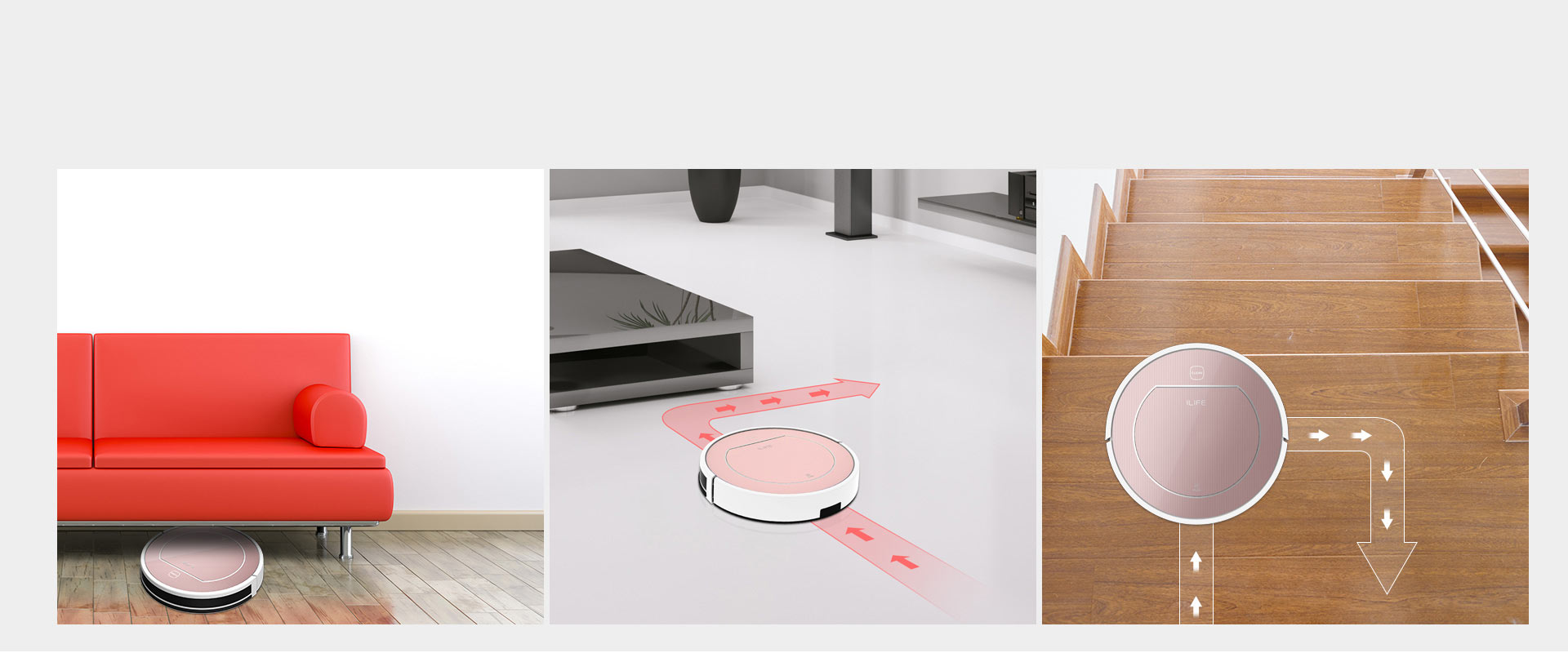 Smart sensors
Smart sensors and slim profile enable V7s Plus to clean under most furniture and prevent falls.