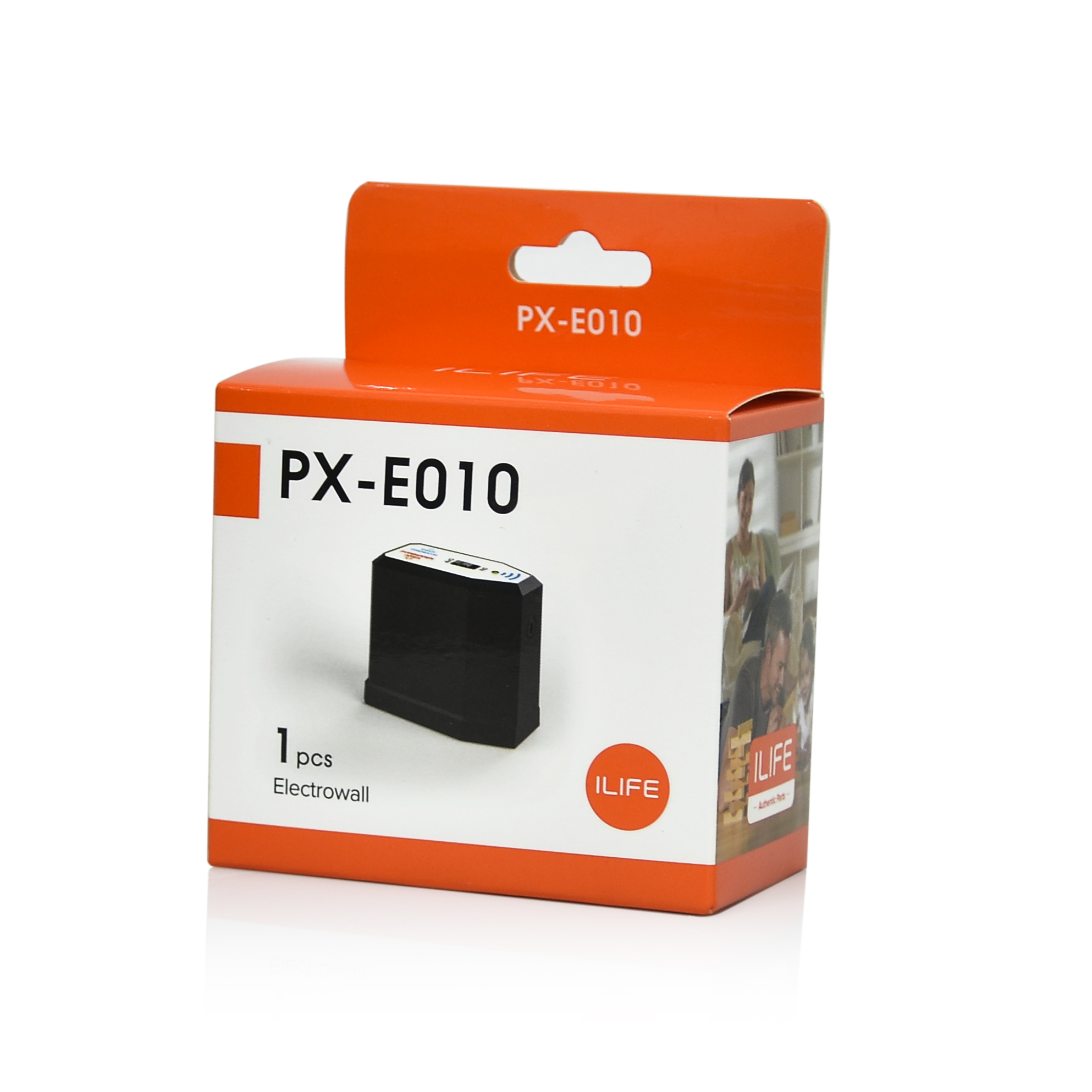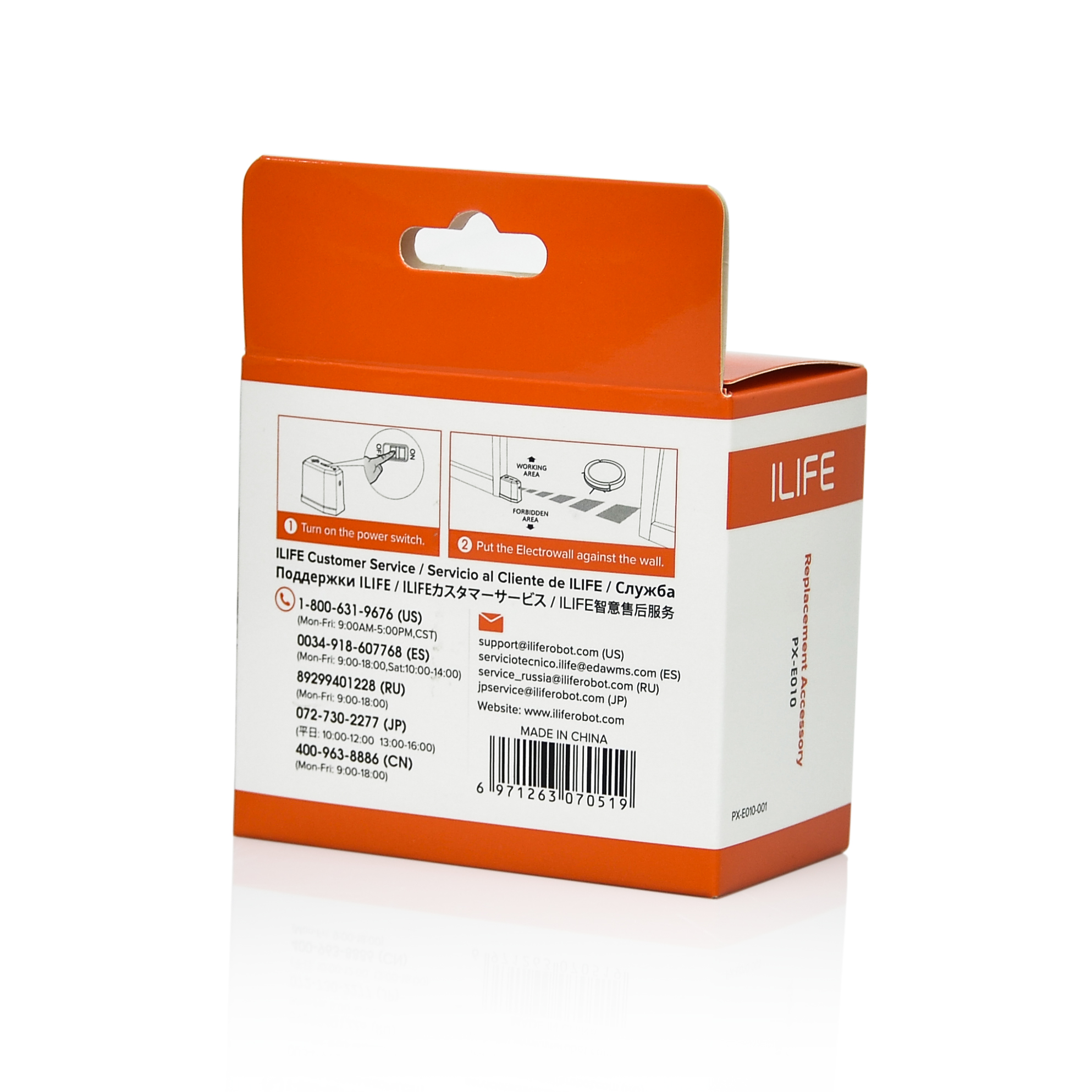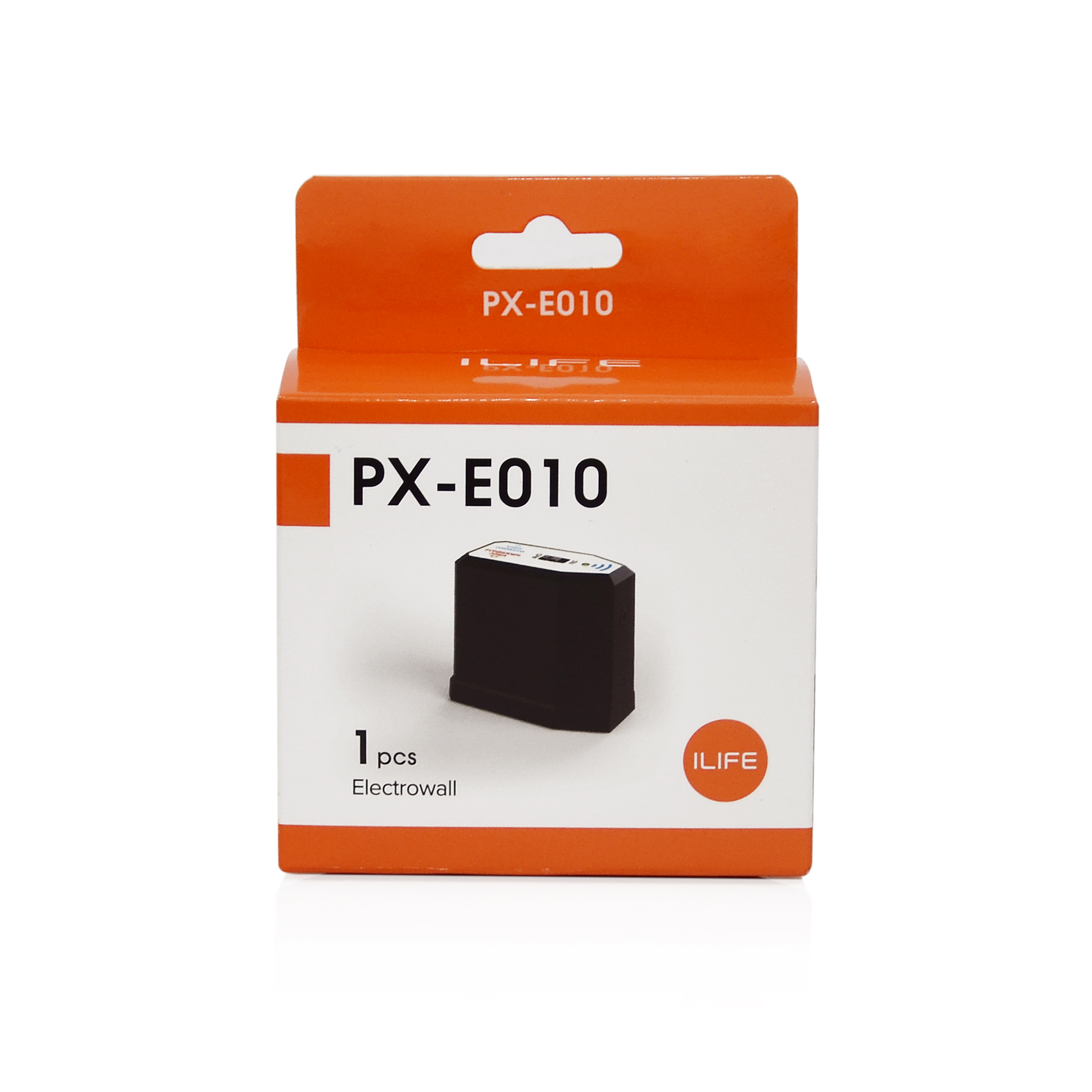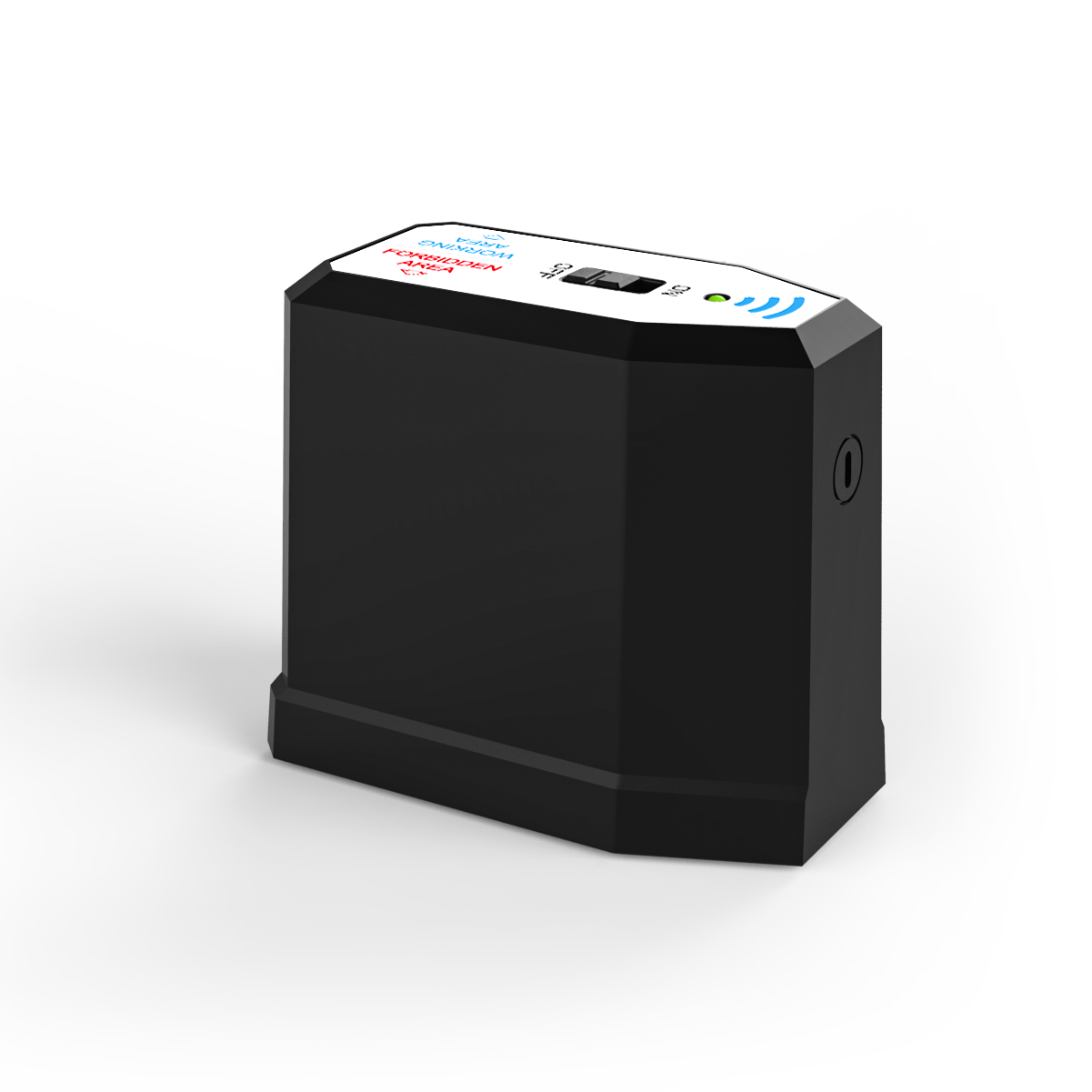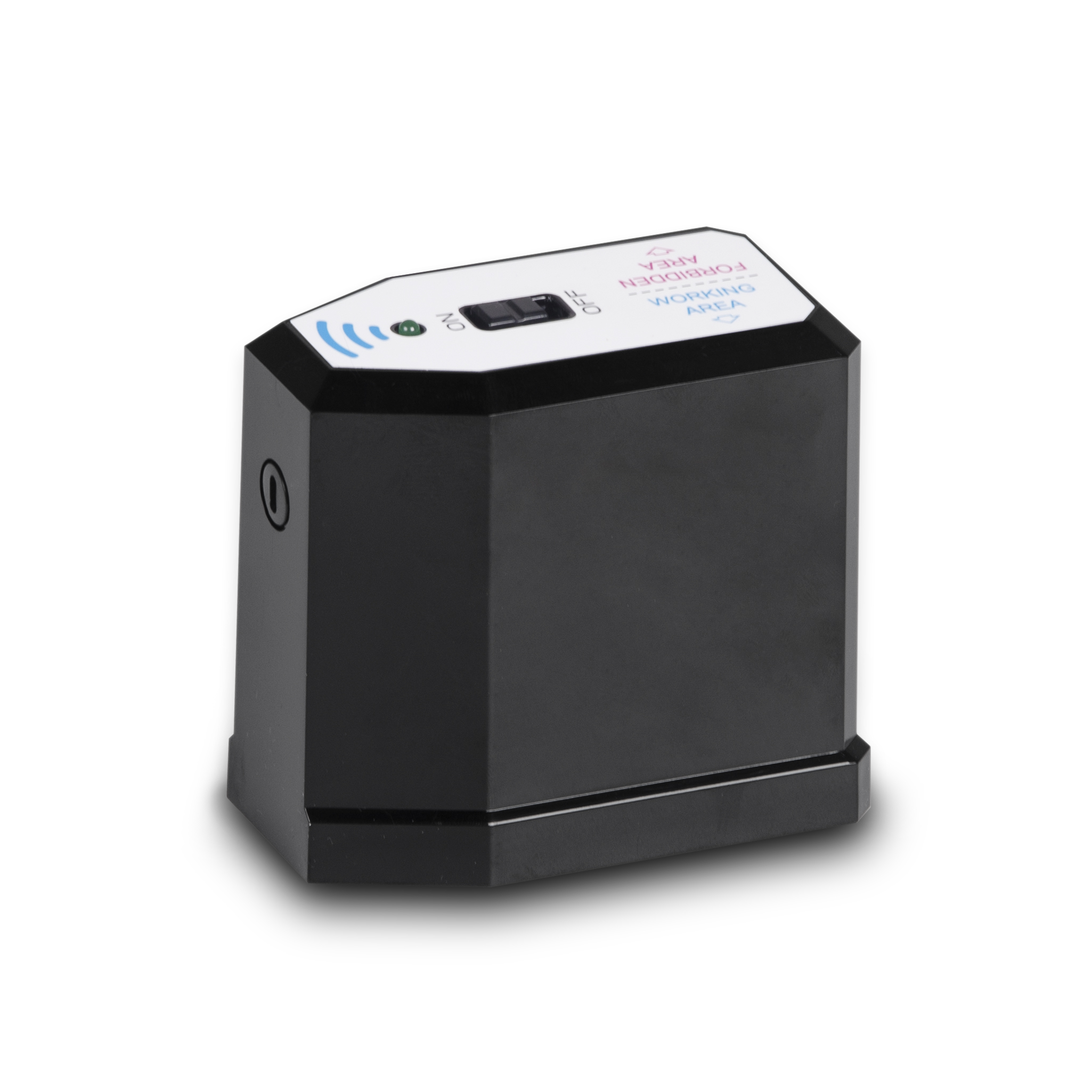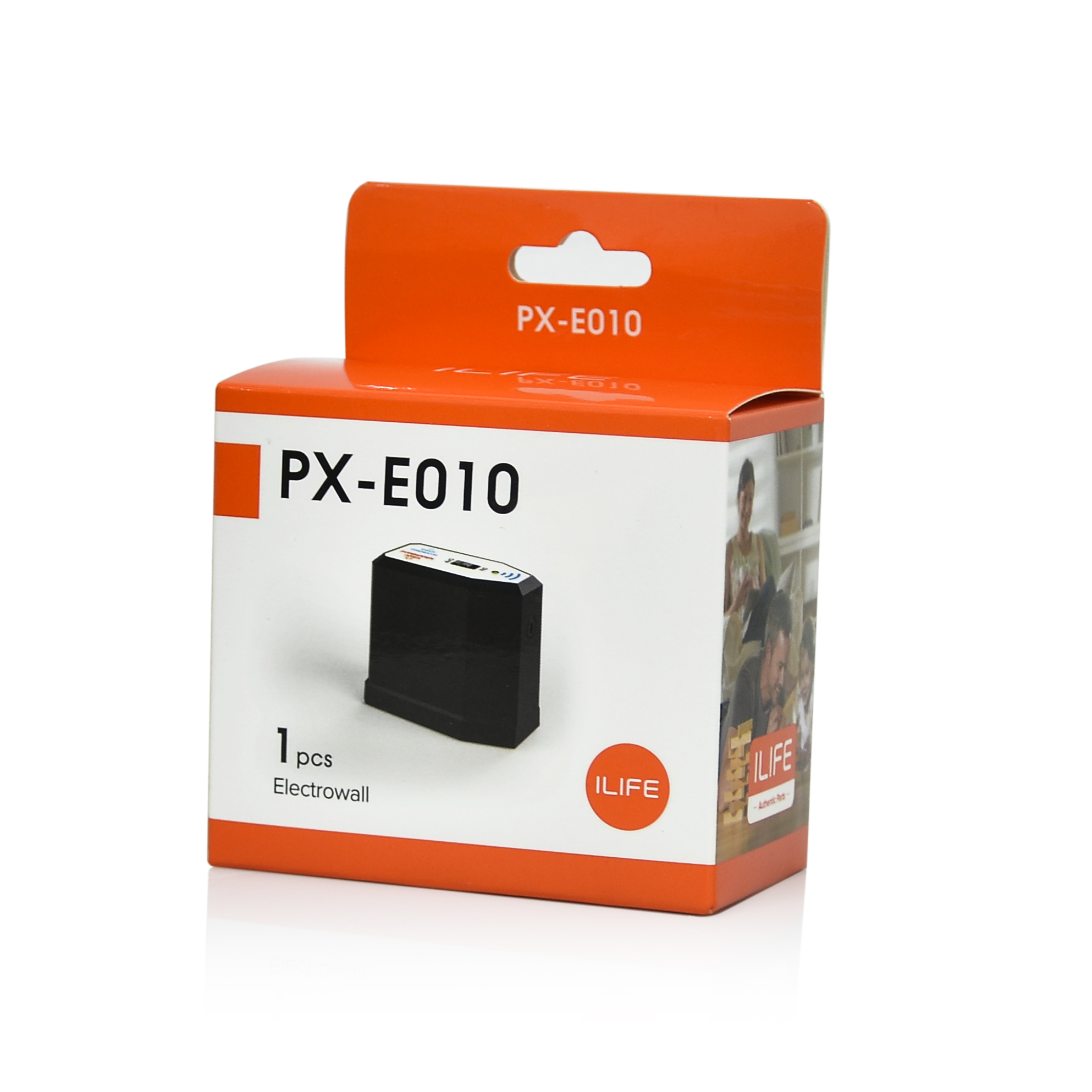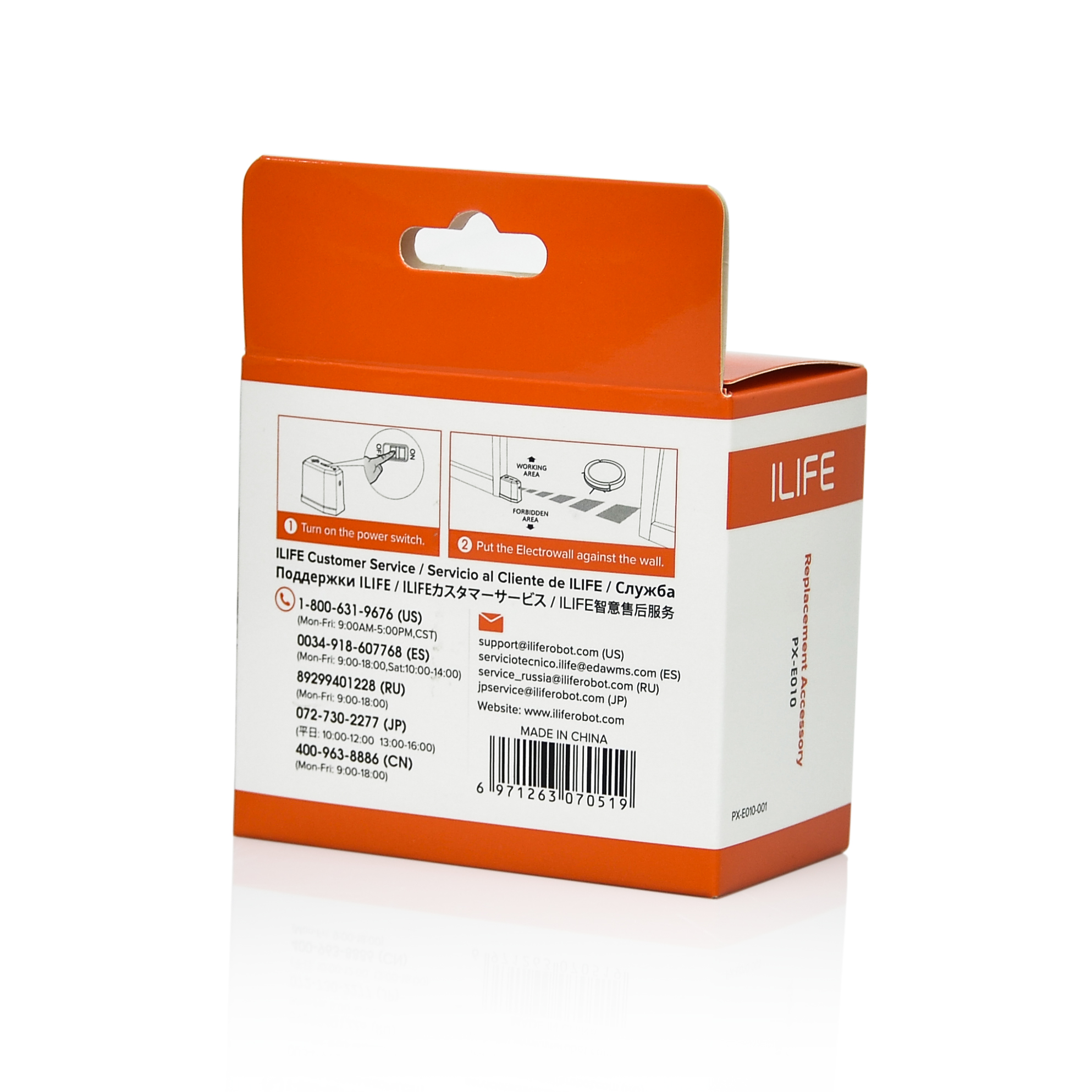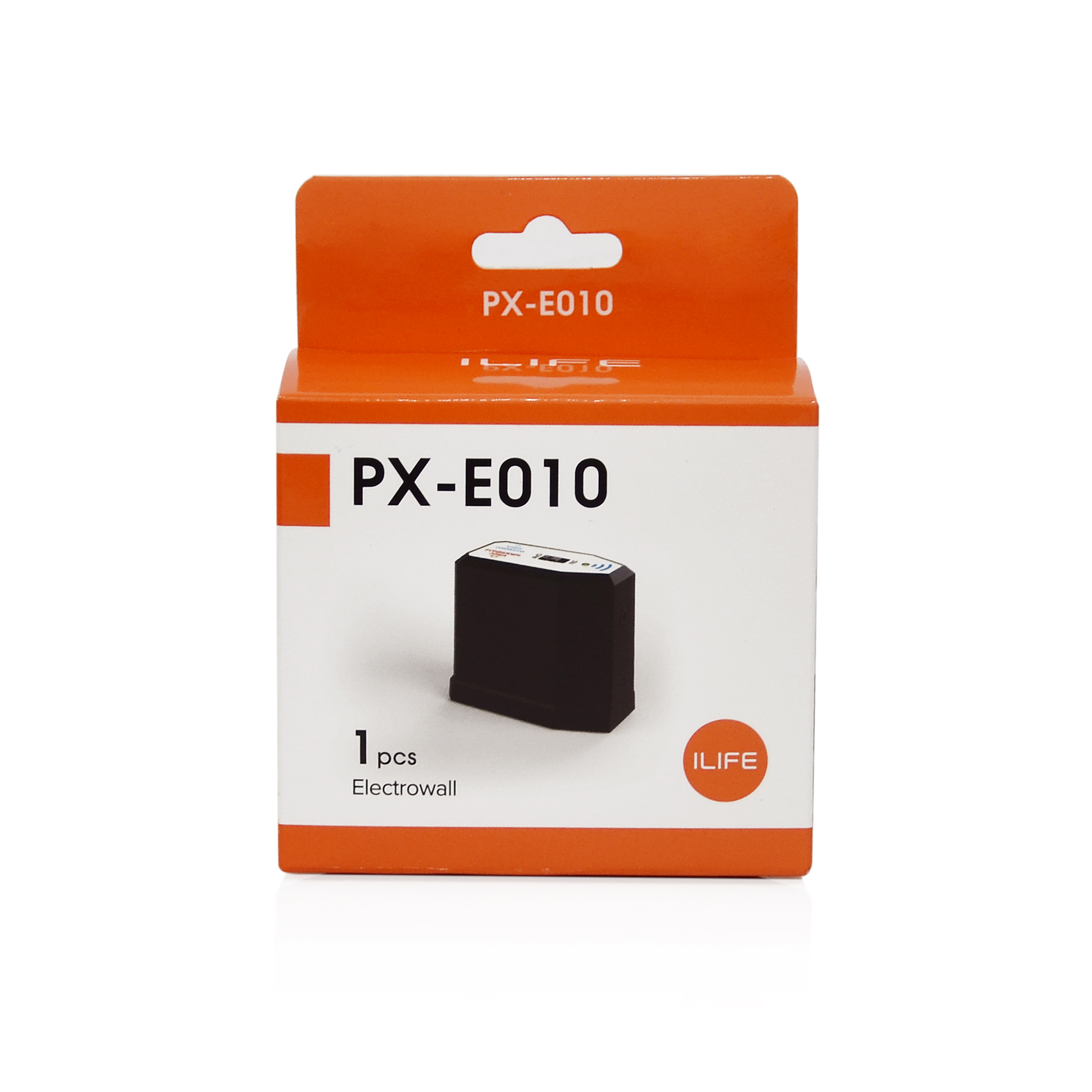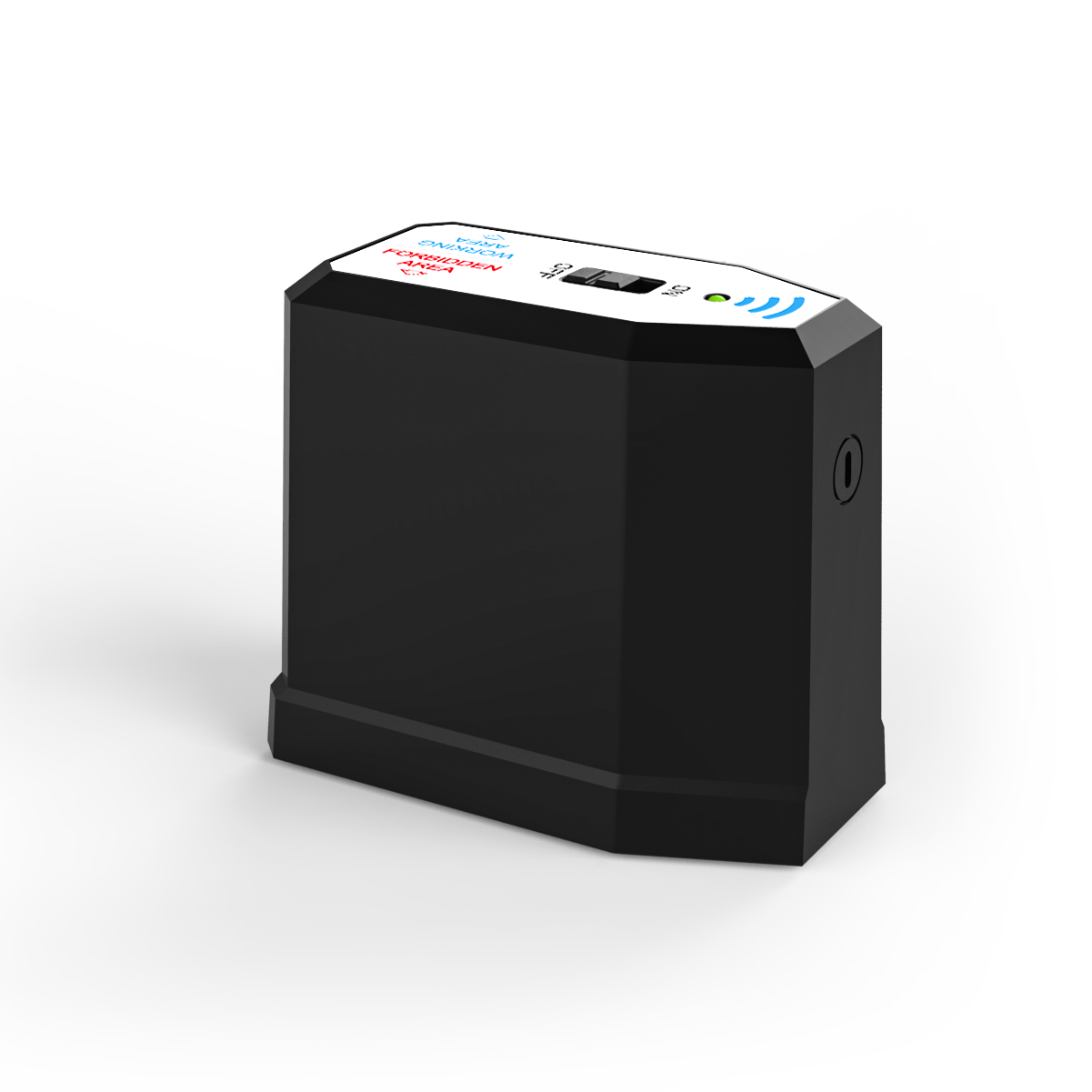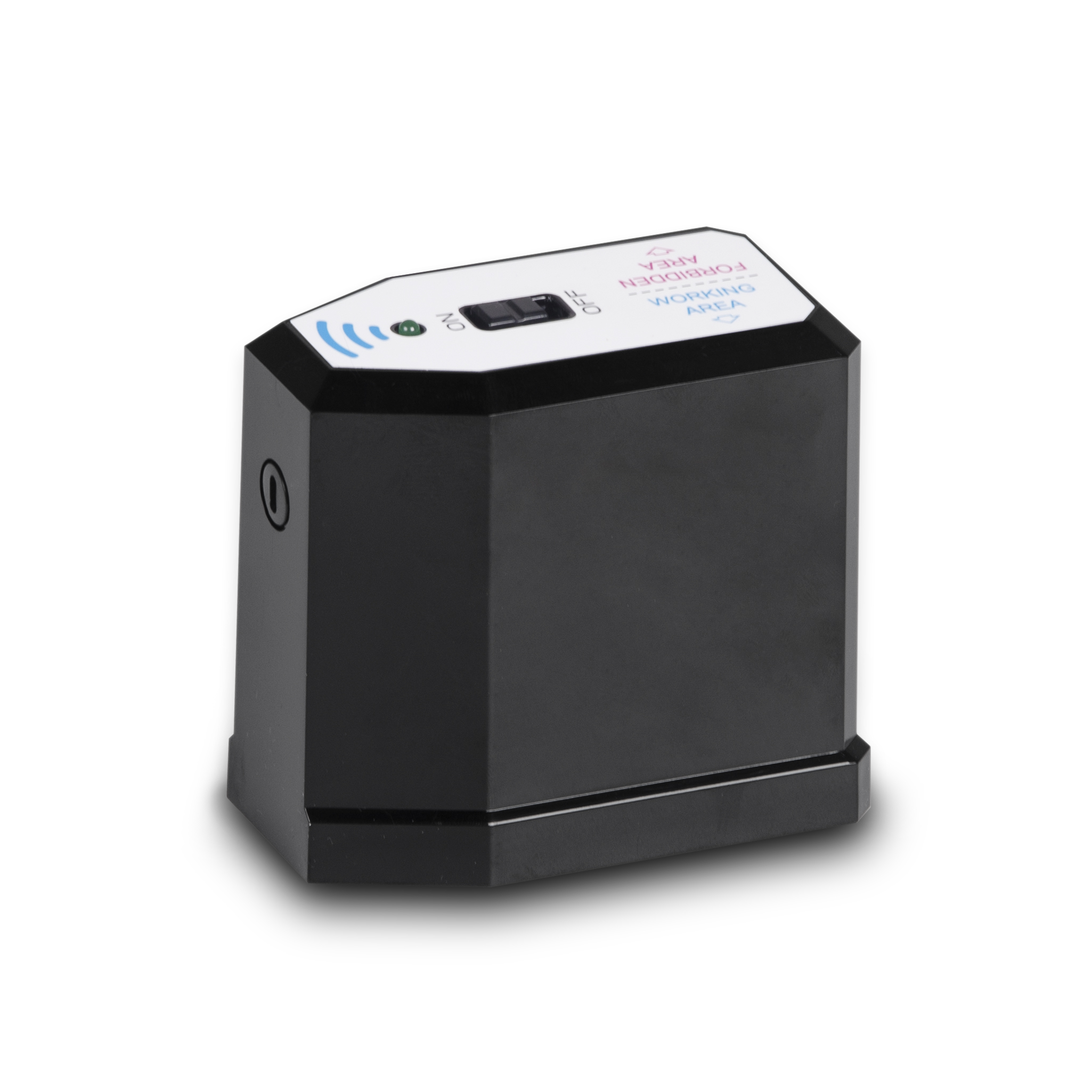 PX-E010
Electrowall (1 pcs) l Applicable to ILIFE A9 / A8 / A6 / A4s Pro
Virtual barrier with Electrowall to block where you don't want the robot to go. it is great for dining room, living room, kitchen etc.

The Electrowall is one great way to avoid areas with toys, cords or other small objects.
Shipping:
Free on orders over $50
Estimated delivery time:
2-5 working days after payment confirmation.