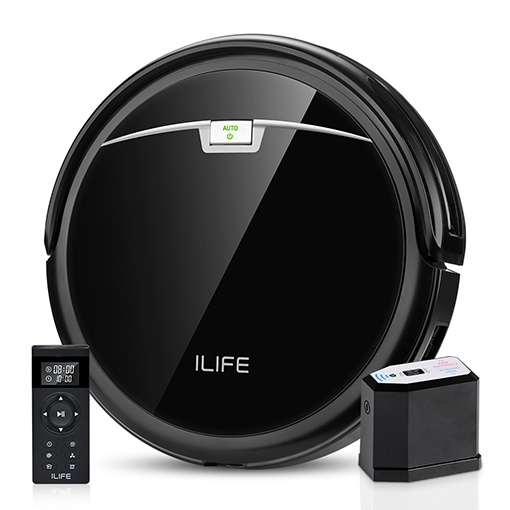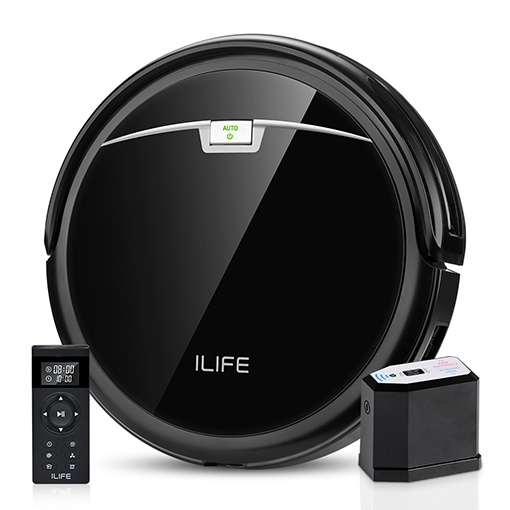 A4s Pro
ILIFE A4s Pro Robot Vacuum, 1400Pa Max Suction, ElectroWall, Remote Control, Slim, Thin, Quiet, Self-Charging, Smart, Ideal for Hard Floor to Medium-Pile Carpets
FLASH DEAL
63 sold
2020-11-09 00:00:00 ~ 2020-11-15 23:45:00
Re-engineered from popular A4s, but have Gen 3+ CyclonePower system with 1400Pa suction power in Max mode. Extremely 2000Pa suction power in Spot mode.
Automatically boosts suction force when extra vacuuming power is needed for best cleaning performance.
Place ElectroWall at certain areas you want to restrict the robot from cleaning, ensuring it cleans only the areas required.
Quiet Clean in auto mode, up to 100 minutes of powerful suction, no louder to bother your pet or disturb you to watch TV.
What you get: 1 ILIFE A4s Pro, 1 ElectroWall (2 AA batteries included), 1 remote control (2 AAA batteries included), 1 charging dock, 1 AC power adapter, 1 cleaning tool, 1 extra filter, 4 side brushes, user manual and our worry-free 12-month warranty.Any questions, call 1-800-631-9676 for a full time customer service from Monday to Friday at 9:00 A.M-5:00 P.M Central Standard Time.
Estimated delivery time:
2-5 working days after payment confirmation.

1-Year
limited warranty

30-Day
money-back guarantee

Payment
Safe & Secure

Free shipping
on all robot orders
Powerful Suction Design
A4s Pro has a 2000Pa suction in Spot mode and 1500Pa in Max mode for a clean home.
Auto Boost for Carpets
Automatically increases suction force when extra vacuuming power is needed.
Gen 3+ CyclonePower System
A4s Pro has a powerful 2000Pa suction in Spot mode and 1500Pa in Max mode for a clean home.
Electrowall
Ensures the A4s Pro will only clean the area you need.
Enhanced 2-in-1 Brush
New designed 2-in-1 brush eliminates the hassle of frequent brush cleanings.
Compact Design
With only 2.95 inches in height, the A4s Pro can easily clean under beds and sofas.
Enhanced Movement
Improved rubber wheels are designed to roll over carpets and climb over transitions.
No Attention Needed
A4s Pro is equipped with multiple infrared sensors and drop sensors, changing direction to avoid stairs and bumping into furniture.
Simple Cleaning
Multiple cleaning modes are available to deal with different situations.
Automatic Cleaning
Simply set a regular time for your A4s Pro , never return to a messy home any more.
SPECS
Cleaning mode
Cleaning mode: Auto, Spot, Edge, Max
Dimension
Dimension: 310*310*76mm
Suitability
Suitability: Tile, hardwood, carpet
Net weight
Net weight: 2.2kg
Grade-ability
Grade-ability: 15-degrees
Ability to cross obstacles
Ability to cross obstacles: ≤ 15mm
Dustbin capacity
Dustbin capacity: 450ml
Charging type
Charging type: Auto / Manual
Cleaning time
Cleaning time: Up to 100 minutes
Working voltage
Working voltage: 14.4V
Charging time
Charging time: < 300 minutes
Power
Power: 100-240VAC 50/60HZ 22W